Happy April, EarthShare Supporter!
Ah, springtime in Oregon. The rain lets up, the sun peeks out, and suddenly everyone heads to the hills--literally!--for a whole new season of hiking, biking, workshops and (let's be honest) outdoor happy hours.

Whether it's wildflowers, warblers, words, or wort you're after, you'll find that (despite the warming weather) April is the coolest month to be a nature-lover in the Pacific Northwest.

No wonder we call it Earth Month!
---
Earth Day Really Is Every Day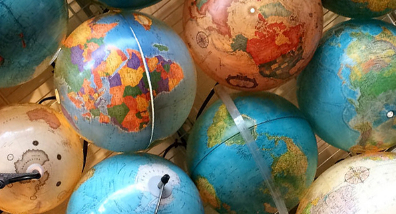 Why wait 'til April 22nd?

Every single day in April, there's a way to show Mother Nature how much you care. In fact, there are so many ways, we just had to crunch the numbers. Check it out!

Between April 1st and 30th, EarthShare Oregon member groups are offering:
132 environmental activities

52 hikes, walks and outings

33 volunteer opportunities

24 films, talks and workshops

19 fairs, festivals and celebrations

13 green drink events
We've included lots of highlights in this newsletter, but there's plenty more to share. Want daily updates and complete coverage of Earth Month in Oregon? Follow us on Facebook and Twitter.

Plus, if you work in the Portland metro area, this is a great time to get involved with PDX Green Teams Unite.
They have a complete calendar of Earth Month events!
---
Speaking of Green Drinks...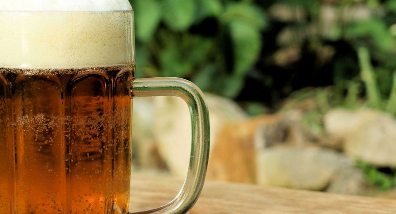 Now that St. Patrick's Day has come and gone, we can get back to focussing on real green drinks, like the craft brews and world-class wines made right here in the Pacific Northwest.

Our favorite libations? The ones that pair with our member group activities, of course!

Want a regular date? Try Oregon Wild's Wild Wednesdays in Portland and Eugene, OLCV's monthly Pints & Politics, and the quarterly Gorge on Tap with Friends of the Columbia Gorge.

Prefer to think while you drink? Try Newport Surfrider's Surf'n'Stewardship films series at Rogue or Discover the Owyhee with ONDA at Lucky Lab.

Need to work your way to refreshment? Friends of the Columbia Gorge offers tons of "Trails to Ales" and "Wiking" hikes.

Just want to do a little good? How 'bout Pints for a Cause with Ninkasi and McKenzie River Trust, an Earth Week Beer Release and Benefit from Falling Sky and Oregon Wild, or Friends & Family Night from McMenamin's White Eagle Saloon and Opal Creek Ancient Forest Center.

After all...
Great beer begins with clean water.
---
Ecowarriors Wanted. Must Have Pens!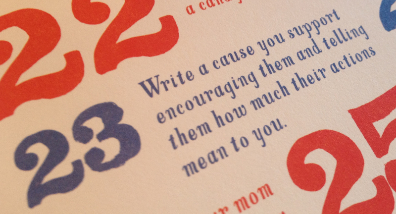 Okay, so we've covered Earth Month. Or have we?

April is also National Letterwriting Month, and this year, you can combine your superpowers to make a world of difference by taking the Write On Challenge to write 30 letters in 30 days--on behalf of your favorite environmental causes. Clean air, safe streets, green energy, protected wildlife, healthy forests...you name it, and there's an EarthShare member group that would welcome your written word of support.

Even easier? Join an online letter-writing campaign, like these:

Protect Oregon's forests with OR Wild & Beyond Toxics
Protect the Columbia with Columbia Riverkeeper
Protect the Smith River with WaterWatch of OR
Protect Sutton Mountain with OR Natural Desert Association
Protect the Owyhee with OR League of Conservation Voters

Also, keep an eye out in mid-April, when the EPA releases its draft plan, 15 years in the making, for the cleanup of the Portland Harbor Superfund Site and opens its public comment period. EarthShare Oregon member groups like Audubon Society of Portland and Willamette Riverkeeper will surely have ways for you to put your thoughts in writing; you can sign up now to stay informed.

Need help figuring out what to say when the time comes? Try this handy guide, from Environmental Law Institute:
Tips for Writing Effective Public Comments
---
Get Ready to Push Those Pedals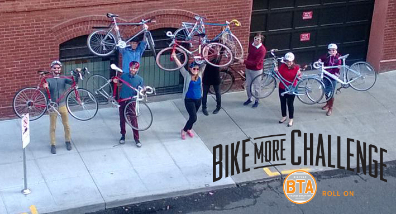 Heads up!

Bicycle Transportation Alliance's popular September event formerly known as the Bike Commute Challenge has undergone a complete makeover.
For starters, it's no longer in September. Moreover, it's not just for commuters anymore.

Starting in May, every ride counts with the Bike More Challenge.

We'll have details in our next e-news, but for now...
Pump up your tires and check out all the changes.
---
These are just a few of the many ways to get involved with EarthShare Oregon and all of our wonderful member groups. Be sure to follow us on Twitter, Facebook and LinkedIn for even more updates and opportunities.

Thanks for subscribing!

Volunteer
Saturdays through April
Tree Planting from Portland to Eugene with Friends of Trees

Apr 5, 19 | Portland
Green Streets with Portland Surfrider

Apr 8-10 | Opal Creek
Volunteer Stewardship Weekend at Opal Creek Ancient Forest Center

Apr 9 | Eugene
River Guardian Spring Cleanup with Willamette Riverkeeper

Apr 9 | Longview
Willow Grove River Cleanup with Columbia Riverkeeper

Apr 9, 16, 23 | Portland
Garden Build Days with Growing Gardens

Apr 9-16 | Hells Canyon
Service in Hells Canyon with Sierra Club

Apr 12 | Cottage Grove
Twin Prairie Volunteer Day with Institute for Applied Ecology

Apr 16 | Portland
Wrench on Bikes with Bicycle Transportation Alliance

Apr 16 | Medford
Family-friendly Restoration Event with Nature Conservancy

Apr 23 | Yaquina Bay
Beach Cleanup with Newport Surfrider

Apr 23 | Columbia Gorge
Boot Brush Kick-off with Friends of the Columbia Gorge

Apr 23 | Mayer State Park
Earth Day Cleanup with Columbia Riverkeeper

Apr 23 | Bald Hill Farm
Earth Day Work Day with Greenbelt Land Trust

Apr 23 | Eugene
Willamette Confluence Invasive Species Removal with Nature Conservancy


Events, etc.
April | Portland Metro
Earth Month Events from PDX Green Teams Unite

Apr 6 - May 11 | Ashland
Menu for the Future discussion course with Northwest Earth Institute & Ashland Food Co-op

Apr 6 | Corvallis
Complete Organic Gardening course starts at Corvallis Environmental Center

Apr 6 | Portland
Bike to Blazers Night with Bicycle Transportation Alliance

Apr 7 | Portland
Business Forum: Transportation with Oregon Environmental Council

Apr 7 | Florence
Behind the Emerald Curtain screening & discussion with Oregon Wild & Beyond Toxics

Apr 9 | Portland
Superfund Tour with Willamette Riverkeeper

Apr 9 | Tualatin
Nature on the Tualatin River with Tualatin Riverkeepers

Apr 10-16 | NW USA
Ice Age Floods trip with Portland Audubon

Apr 10 | Mt. Hood
Monthly Hike with Bark

Apr 12 | Portland
Let's Talk Climate with OEC, OLCV and Sierra Club

Apr 14 | Portland
The Kalapuya: Their Story & Use of Native Plants with Native Plant Society of Oregon

Apr 15 & 16 | Ashland
Pesticides, People, Pollinators & the Planet conference with Northwest Center for Alternatives to Pesticides

Apr 16 & 17 | Jawbone Flats
Painting in the Ancient Forest with Opal Creek Ancient Forest Center

Apr 20 | Portland
Catching the Sun premiere with Columbia Riverkeeper

Apr 22 | La Grande
Earth Day Full Moon Gathering with Hells Canyon Preservation Council

Apr 23 | Eugene
Earth Day Birthday Party with BRING Recycling & more

Apr 23 & 24 | Portland
Native Plant Sale with Portland Audubon

& more at EarthShare!