What floats your boat, EarthShare Supporter?
From celebrating an eco-friendly Father's Day to exploring more of the great Oregon outdoors, you'll find smooth sailing this summer with EarthShare.
---
Celebrate Your Favorite Outdoorsmen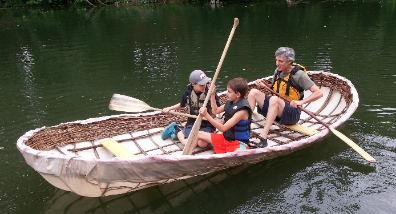 Environmentalism has many fathers: John Muir, Henry David Thoreau, Teddy Roosevelt, and Edward Abbey, to name only a few.

Is it any wonder, then, that Father's Day falls right around the official start of summer? After all, we're entering the true season of the great outdoors, of camping, canoing, BBQing and more.

So grab your dad--or any of the guys who have nurtured your love of nature over the years--and get outside. Adventure and opportunity abound this weekend and beyond--just take a look at all the volunteer and event listings in this newsletter!

Want to give your dad an even bigger dose of green? Get him an Oregon State Parks day-use permit and pick a date, any date.
Their summer calendar is almost endless.
---
Getting Serious about a Greener Oregon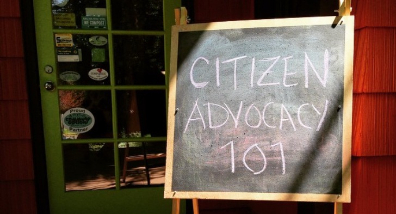 An armed occupation at the Malheur wildlife refuge. A derailed oil train burning in the Columbia Gorge. A century of industrial pollution in the Willamette River. Alarming levels of toxins detected in Portland's air and water.

Believe it or not, you can do something about it.
For instance, if you're following the news about Mosier, take action with Friends of the Columbia Gorge and Columbia Riverkeeper.

Interested in the EPA's draft plan for cleaning up the Portland Harbor Superfund site? Do more with Willamette Riverkeeper and Portland Audubon.

Concerned about chemicals in the air you breathe? Beyond Toxics and Northwest Center for Alternatives to Pesticides are, too.

At every level, for every issue, there is at least one EarthShare Oregon member group that's here to help. Some, like Oregon Environmental Council and Oregon League of Conservation Voters, keep track of all the issues and all the politics, all the time. Others, like Oregon Wild and Bark, offer activist training.
Don't know who to talk to? Talk to us.
---
Your EarthShare Summer Reading List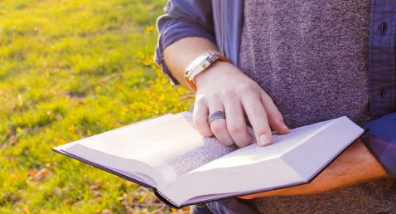 We could fill a whole bookcase with all the excellent tomes on wild Oregon, but there are only a handful authored by members of the EarthShare network. We think these ones are especially worth reading right now:
Last but not least, check out the brand-new A Woman's Guide to the Wild by Oregonian (and Oregon Wild favorite) Ruby McConnell.

Want to meet the author?
She'll be at Powell's on June 23rd.
---
Another (Free) Way to Save the Planet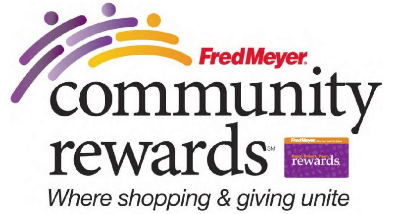 Did you know that while you shop for weekend picnics, 4th of July parties, backyard cook-outs, and all the other fruits of summer, you can be giving to the nonprofit of your choice--including EarthShare Oregon--simply by linking your Fred Meyer Rewards card? (Our charity number is 86167.)

The best part is, just like the rewards you earn for yourself, this kind of giving doesn't cost you a thing. You shop, Fred Meyer donates, and your favorite nonprofits get funded.
---
These are just a few of the many ways to get involved with EarthShare Oregon and all of our wonderful member groups. Be sure to follow us on Twitter, Facebook and LinkedIn for even more updates and opportunities.

Thanks for subscribing!

Volunteer
June 18 | Coyote Wall
Lend-a-Hand Stewardship with Friends of Columbia Gorge

June 18 | Eugene
Native Grass Seed Harvest with Institute for Applied Ecology

June 23 | Mariposa Preserve
Invasive Weed Pull with KS Wild & Native Plant Society of Oregon

June 21 | Ross Island
Evening Restoration Paddle with Willamette Riverkeeper

June 23-26 | Devils Garden
Fence Pull & Monitoring with Oregon Natural Desert Association

June 24 & 25 | Fitton Green
Trail Work Days with Greenbelt Land Trust

June 25 | Tualatin
Native Plant Care Center Volunteer Day with Metro

June 25 | Table Rocks
Star Thistle Pull with The Nature Conservancy

June 25 | Agate Beach
Coastal Cleanup with Newport Surfrider

July 2 | Portland
Pour Pints for Friends of Trees at the Craft Beer Festival

July 7-10 | Hart Mountain
Juniper Removal with Oregon Natural Desert Association

July 13-20 | Yachats
Marbled Murrelet Citizen Science Survey with Portland Audubon

July 16-23 | Hells Canyon
Service Outing with Sierra Club


Events, etc.
Throughout June
Hikes, walks & rambles with Friends of the Columbia Gorge, Portland Audubon, The Nature Conservancy, Native Plant Society, & Oregon Wild

June 18 | Portland
Ride to Pride with Bicycle Transportation Alliance

June 18 | Eugene
Build Bird & Bat Houses with BRING Recycling

June 18 | Otter Rock
Rock & Roll Youth Surf Contest with Surfrider

June 19 | St. Johns
Bald Eagle Release with Portland Audubon

June 20 & 21 | Eugene
Safe Routes to School Conference with Bicycle Transportation Alliance

June 21 | Portland
Superfund Public Forum with Portland Audubon & Willamette Riverkeeper

June 22 | Bend
Wild Wednesday Happy Hour with Oregon Wild

June 24-26 | Ochocos
Weekend Campout with Oregon Wild & Sierra Club

June 25 | Green Island
Living River Celebration with McKenzie River Trust

June 25 | Tualatin
River Discovery Day with Tualatin Riverkeepers

June 25 | Bend
Gardening with Native Species with Native Plant Society of Oregon

June 26 | North Portland
Sunday Parkways with Portland Parks & Rec

July 2 | Rooster Rock
Kayak Tour with Friends of Columbia Gorge

July 14 & 16 | Portland
Groundtruthing 101 with Bark

July 16 | Ashland
In the Tracks of Wolves with KS Wild

July 17 | Cascade Locks
Picnic in Paradise with Friends of the Columbia Gorge

& more at EarthShare!