No need to hibernate, EarthShare Supporter!
If you made a New Year's resolution to get outside, get involved, and get to know your big backyard, you can make it happen right now.

This January and February, our member groups are offering all kinds of snowy outings, volunteer trainings, nature classes and activist opportunities to help you make 2016 your greenest year ever!
---
Find Your Winter Refuge in 3 Easy Steps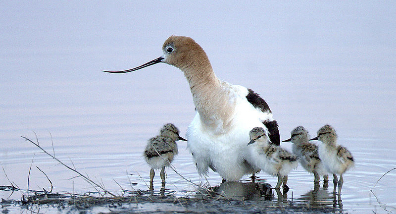 You've probably noticed Malheur National Wildlife Refuge making headlines lately.

Did you know it was originally created in 1908 after its avian populations–including avocets like these--were decimated by plume hunters filling the Victorian demand for elaborately-feathered women's hats? Since then, it's been restored as the nation's largest freshwater marsh, where over 320 bird species once again thrive.

If you're a fan of protected public lands like Malheur, the best way to put a few feathers in your cap is by seeking experience instead of stuff. You can do it in 3 easy steps:
Check out the volunteer and event listings in this newsletter.

Pick a few, sign up today, and go.

Raise a toast to a job well done.
After all, this is Oregon. There are always ways to relax while you enjoy some craft-brewed beer for the environment, from the high desert to the coast.
---
Create a State of Sustainability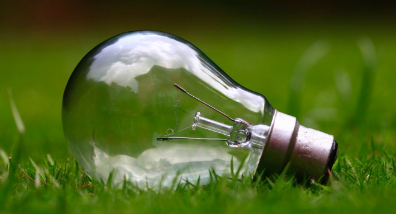 How does an environmental bill become a law?

Find out first-hand when you participate in a Salem lobby day, where you have the chance to meet face-to-face with state representatives:

February 3 | Healthy Climate Lobby Day and Rally with OLCV
February 10 | Wildlife Lobby Day with Oregon Wild

These events are free, and include speaker training–no prior experience needed! You don't even have to live near Salem to have your say–carpools will leave from all over the state.

Are you more of a grass-roots advocate than a political lobbyist? No worries! Our member groups have plenty of ways for you to call, write, rally and otherwise make your voice heard on the environmental issues that matter most to you.

See all the latest opportunities...
...with our handy Twitter list or the newsfeed on our website.
---
Does Your Heart Belong to Oregon?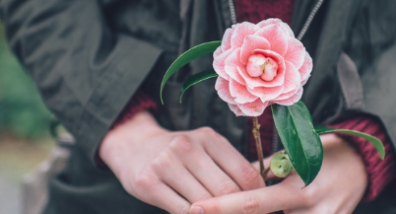 Do you love natural wonderlands like Mount Hood? The Oregon Coast? The Owyhee Canyonlands? The Columbia Gorge? The Siskiyous? Malheur?

These places exist for all to enjoy because of people like you, and all the support you give to EarthShare Oregon's 74 member nonprofits–groups like Portland Audubon, whose efforts helped save Malheur; organizations that continue to protect and steward our environment, especially right here in the Pacific Northwest.

That's why we think it's pretty sweet that February 14th isn't just Valentine's Day. It also happens to be Oregon's 157th birthday.

Happy Birthday, Oregon, and thank you to everyone who shares in creating a legacy of beautiful places, both urban and wild, here and around the world.
We hope you'll be our (ecofriendly) Valentine!
---
These are just a few of the many ways to get involved with EarthShare Oregon and all of our wonderful member groups. Be sure to follow us on Twitter, Facebook and LinkedIn for even more updates and opportunities.

Thanks for subscribing!

Volunteer
Jan 28 | Portland
Volunteer Meeting & Party with Recycling Advocates

Jan 28 | Portland
Mailing Extravaganza with Growing Gardens

Jan 30 | Tualatin
Crew Leader Training with Friends of Trees

Jan 30 & Feb 13 | Milwaukie
Spring Park Planting with Willamette Riverkeeper

Jan 30 | Sherwood
Amphibian Surveyor Training with Wetlands Conservancy and Clean Water Services

Feb 9 | Portland
Volunteer Orientation with The Nature Conservancy in Oregon

Feb 10 | Portland
New Volunteer Orientation with Portland Audubon

Feb 12-15 | Portland Metro
Great Backyard Bird Count with Portland Audubon

Feb 13 | SE Portland
Native Plant Restoration with The Nature Conservancy in Oregon

Feb 13 | Tualatin
Paddle Trip Volunteer Training with Tualatin Riverkeepers

Saturdays through April
Tree Planting from Portland to Eugene with Friends of Trees


Events

Jan 28 | Sandy
Basics of Residential Solar with Solar Oregon

Jan 29 | Bend
Todd Lake Cross-Country Ski with Oregon Wild

Jan 30 | Beaverton
The Russian River screening with Tualatin Riverkeepers

Jan 30 | Portland
Base Camp Brewing's Collabofest with Oregon Wild and ONDA

Feb 2 | Forest Grove
Behind the Emerald Curtain screening with Tualatin Riverkeepers

Feb 3 | Eugene
Wild Wednesday with Oregon Wild at Claim 52 Brewing

Feb 6 | Sauvie Island
Raptor Road Trip with Portland Audubon

Feb 8 | Portland
Hoppy Adventure Hour with ONDA & REI at Lucky Lab

Feb 11-13 | Portland
New Partners for Smart Growth Conference with Oregon Environmental Council

Feb 12 | Portland
Live the Revolution with Bicycle Transportation Alliance

Feb 12 | Grants Pass
Siskiyou Film Fest with KS Wild

Feb 13 | Portland
Kids Day with Portland Audubon

Feb 14 | Mt. Hood
Bark About Hike with Bark

& more at EarthShare!