Let's stay cool, EarthShare Supporter!
School's out. The mercury's rising. And all over the Pacific Northwest, summer is officially in full swing. Sunshine, camping, beaches, biking, birding, surfing, climbing, hiking, paddling, gardening, DIY home projects, parks, picnics...no matter how hot it gets, there's always something cool going on.

This month, you've got your pick of outdoor photo contests, green job openings, eco events, and volunteer opportunities, all thanks to our latest roster of EarthShare Oregon member groups--and thanks to ecoheroes like you!
---
Show Off Your Oregon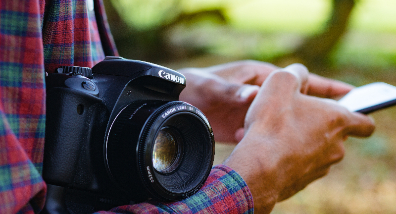 Nature selfies are a thing we could mostly live without, but spectacular photos of nature itself? We can't get enough!

If you're out and about and snapping great pics this summer, sharing your best shots could really pay off. Social media has its immediate rewards, but we're also big fans of old-school public photo contests, especially when they're all about iconic Oregon landscapes.

Two of our favorites are going on right now:
Need extra inspiration? (Or just want to look at stunning pics of Oregon?)
---
Know anyone who might be...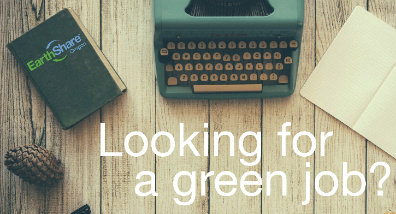 Because EarthShare Oregon is hiring! You've got 2 opportunities to join our team right now:
Whether you're a recent grad or a seasoned professional, if you love the Oregon environment, if you think that green business is good business, and if you believe that nonprofit partnerships are the key to building a more sustainable Oregon, you'll love working with EarthShare Oregon.
Complete position descriptions here.
---
32 Reasons to Love Oregon Even More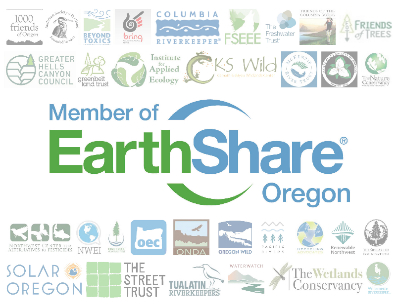 All those things we love about Pacific Northwest summers? There's something we love even more: the people who make it all possible.

That's why we're delighted to annouce our official list of 2017-2018 EarthShare Oregon Member Groups!

From Crater Lake to the Columbia River, these 32 nonprofits are out there every day, protecting, defending, and restoring our state's many, many natural wonders. 1000's of forest and farmland acres, 100's of wild and scenic river miles, an entire coast, whole mountain ranges, countless instances of green communities and cities--you name it, and we've got a group connected to it.

For the next 12 months, then, consider this your environmental home team, ready to go to bat for a cleaner, greener, healthier Oregon. Want to see what that looks like in real time?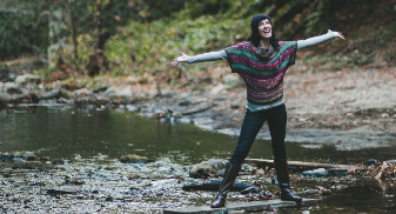 Acting on climate. Preserving public lands. Upholding environmental protections. Creating clean energy, clean air, and clean water. Ensuring biodiversity and environmental justice. Building healthier communities. Connecting people to nature.

It's a big job, and it's ecoheroes like you who make it possible.

More than ever, your planet needs you. If you haven't given to environmental causes lately, renew your support with EarthShare Oregon today. If you're already giving, consider a special one-time donation in honor of someone or something special. You can choose from 100+ of the best environmental nonprofits--including our 32 Oregon member groups--or give a general gift to the whole environment.
---
For the planet,

Volunteer

Eugene | 2nd Tuesdays
Trashy Tuesday River Cleanup
Willamette Riverkeeper

The Gorge | Jun 29
Starthistle Pull
Friends of the Columbia Gorge

Corvallis | Jul 8
Aquatic Invasive Paddle & Pull
Willamette Riverkeeper

Portland | Jul 11
Day of Action Beach Cleanup
Surfrider Foundation

Bend | Jul 12
Let's Talk About Wolves
Oregon Wild

Florence & Roseburg | Jul 15
Volunteer Work Parties
The Nature Conservancy

Southern OR | Jul 17-22
Camp Out & Restoration Project
KS Wild

Corvallis | Jul 29
No to Knapweed Volunteer Day
Greenbelt Land Trust

McMinnville | Jul 29
Native Plant Garden Work Party
Native Plant Society of Oregon

& more when you
follow us on Twitter!


Events

Portland Metro | Thru August
Weeklong Summer Camps
Portland Audubon

Jawbone Flats | Thru August
Weeklong Summer Camps
Opal Creek Ancient Forest Center

Tigard | Thru Labor Day
Canoe & Kayak Rentals
Tualatin Riverkeepers

Southern OR | Jun 26-27
Rare Plant Treasure Hunt
KS Wild

Sunriver | Jul 1-2
Central Oregon Wildflower Show
OR Natural Desert Association

Coos Bay | Jul 7
Summer Beach Party Potluck
Surfrider Foundation

Portland | Jul 8
Beers for Bears Trivia Night
Sierra Club

Cascade Locks | Jul 9
Picnic in Paradise
Friends of the Columbia Gorge

Mt. Hood | Jul 9
Plants & Pollinators Hike
Native Plant Society of Oregon

Portland | Jul 9
Stand for the Land Celebration
OR Natural Desert Association

Tualatin | Jul 15
Sunset Paddle
Tualatin Riverkeeper

Portland | Jul 20
Oregon Solar Celebration
Solar Oregon

Corvallis | Jul 25
Kids Wildlife Walk & Crafts
Greenbelt Land Trust

& more when you
follow us on Facebook!