Happy Fall, EarthShare supporter!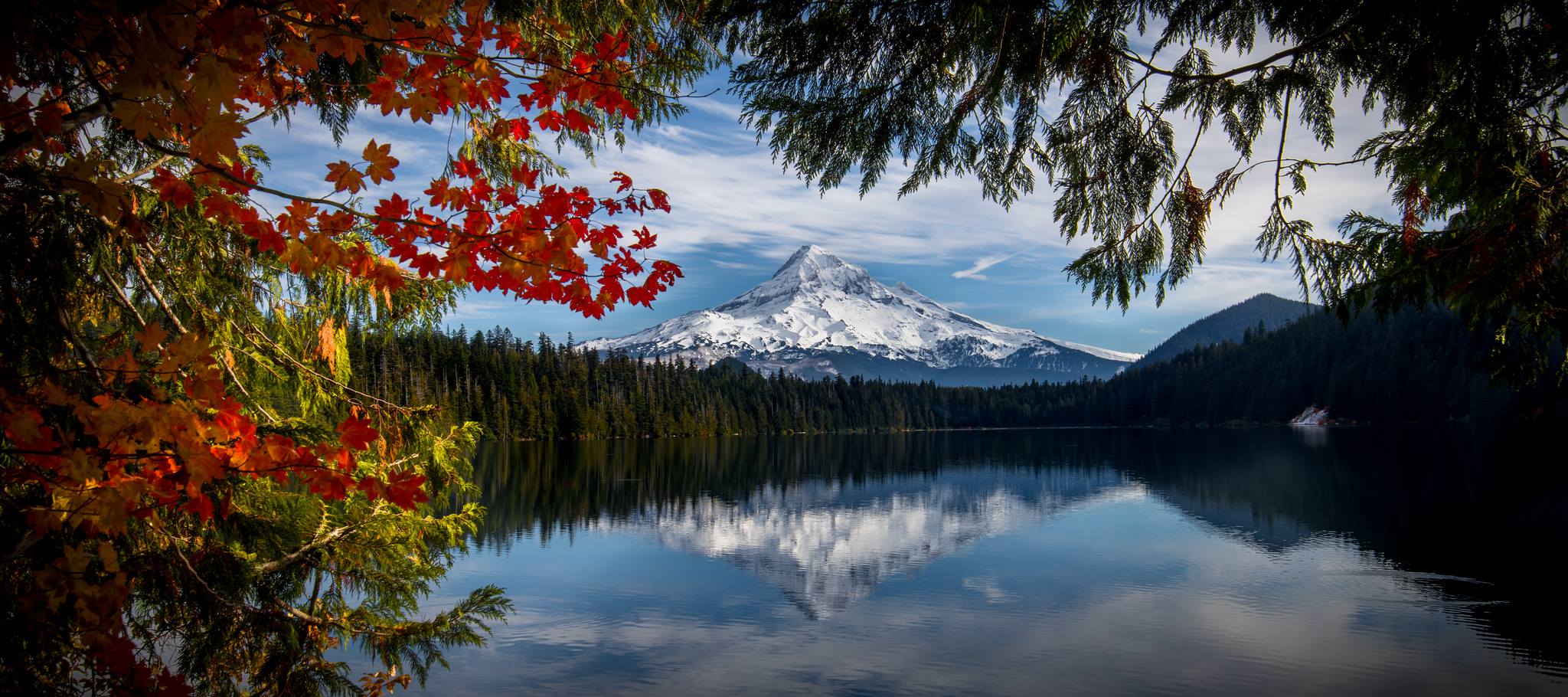 We're in the middle of a busy season at EarthShare Oregon, with employee giving campaigns launching at workplaces all over the state. But even when things are hectic, we try to pause and reflect on the awe-inspiring beauty of nature. Luckily, Autumn in Oregon makes that easy.

As we watch the leaves turn and the days grow shorter, join us in regonizing Oregon's forests and rivers for the spectacular and precious resources they are.
_______________________________________________
Thank you for supporting our Oregon Fires Appeal!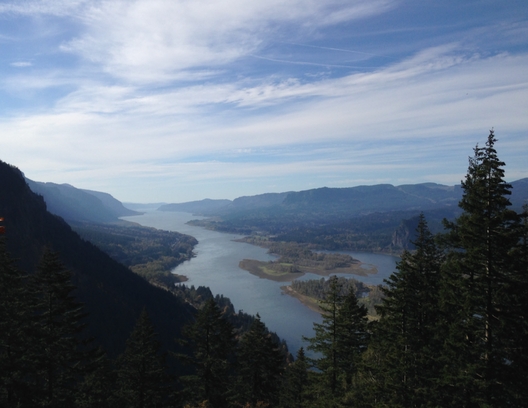 In September, we launched a special appeal to support the work of our Oregon-based member groups during the 2017 wildfire season. Thank you to all who donated; your gifts will benefit Friends of the Columbia Gorge, McKenzie River Trust, Columbia Riverkeeper and other groups working to restore and rehabilitate the precious Oregon wilderness that was ravaged by fire this summer.

The Oregon landscape is resilient, and iconic landmarks like the Columbia River Gorge are already beginning to heal. Still, it is essential that we continue to support the groups who work tirelessly, and preemptively, to protect public lands.

Special thanks to the Curious Comedy Theater in Northeast Portland for organizing two benefits for our Oregon Fires Appeal in September and October! Is there any better recipe for a night out than a good laugh and a good cause?
_______________________________________________
Join our member groups for a series of Fire Forums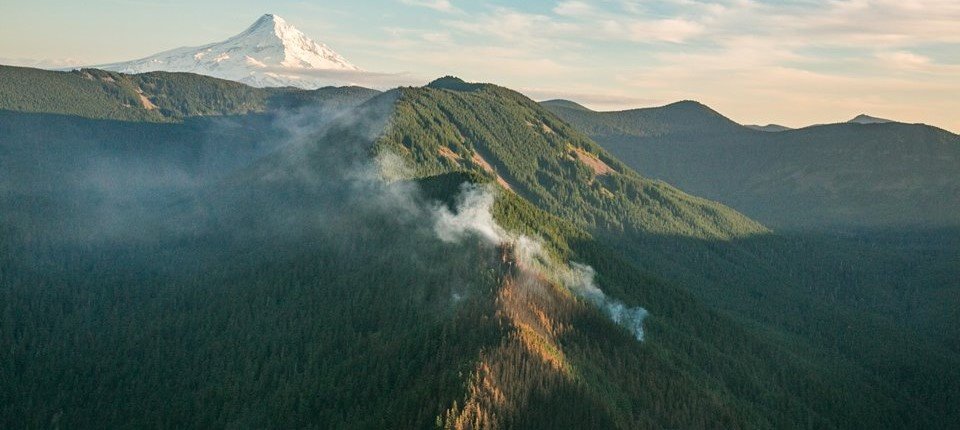 Four EarthShare Oregon member nonprofits have teamed up to host 'After The Smoke Clears', a Portland forum on the Eagle Creek Fire.

Join Audubon Society of Portland, Friends of the Columbia Gorge, Oregon Wild and Sierra Club Foundation - Oregon Chapter on November 15th for discussions about the natural role that wildfires play in the Pacific Northwest, and learn from experts about how the Gorge will recover from the Eagle Creek fire.

For those who live and work in communities that were directly affected by the blaze, there will be special forums later in November in Troutdale and Hood River.
_______________________________________________
Help us celebrate Oregon's water!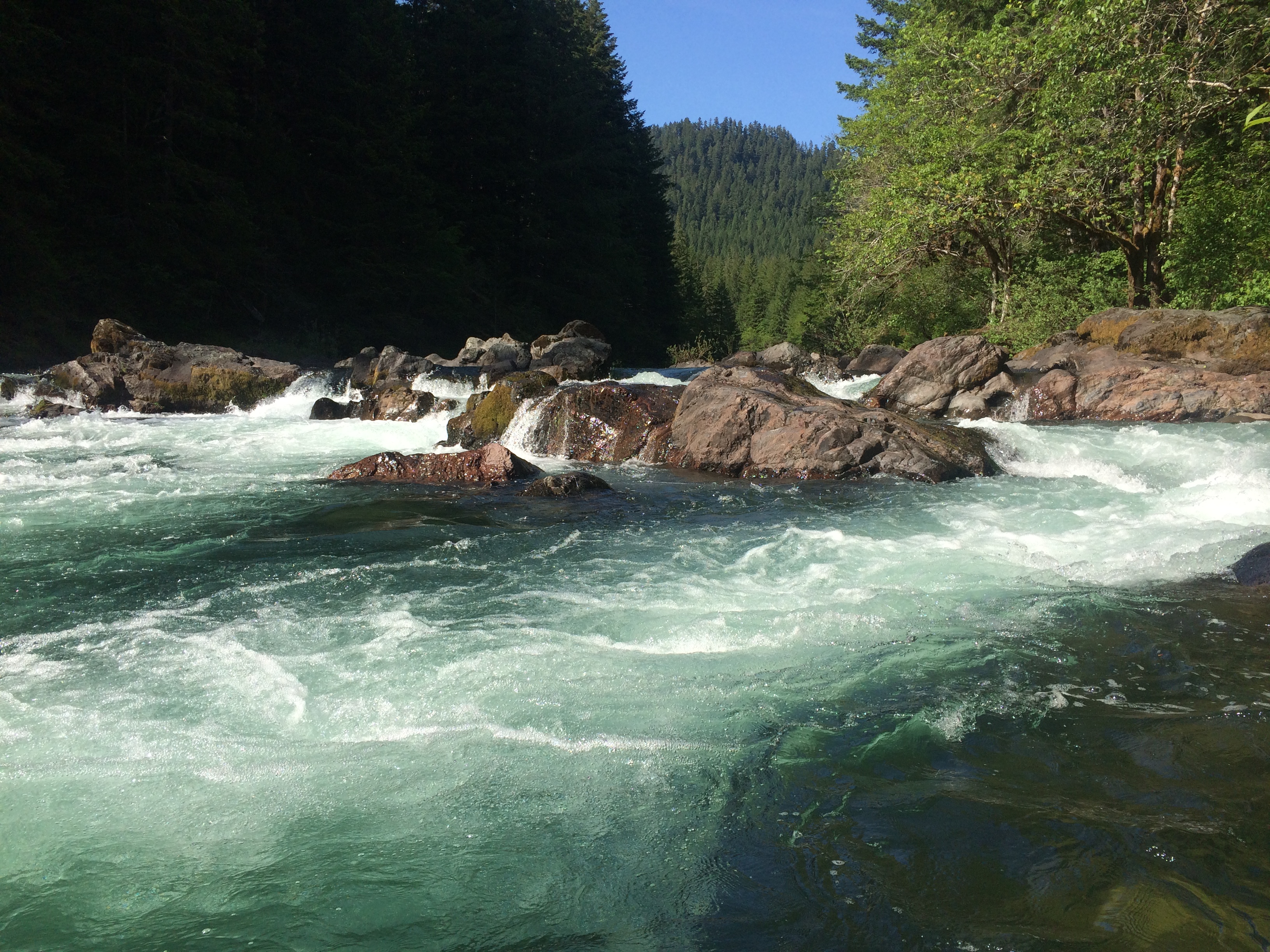 The increasing number of wildfires in the Pacific Northwest poses a serious threat to drinking water supplies for millions of Oregonians. Thankfully, our member nonprofits are dedicated to protecting clean water in Oregon and across the world. October 18 marked the 75th anniversary of Oregon's Clean Water Act, and we want to recognize some of our member groups for their long-standing committment to water.

If you're passionate about keeping Oregon's water clean, these events are for you: on November 15, the Oregon Environmental Council is hosting Get Dirty for Clean Water, a musical benefit featuring local R&B soul bands. Later that evening, join WaterWatch of Oregon for the 15th Annual Celebration of Oregon Rivers, which includes dinner and a silent auction. On the 16th, Friends of the Columbia Gorge & Columbia Riverkeeper are co-hosting Water is Life: Youth Speak Against Fracked Gas Export, a demonstration and screening of a film produced by the Klamath tribes of southeast Oregon.

______________________________________________________
Whether you're a workplace donor, a one-time eco hero, or an active volunteer, thanks for doing your part for our forests and rivers. With your help, we hope to preserve Oregon's natural wonders for generations to come!
For the planet,

Events

Portland | November 3
2018 Wild Desert Calendar Release Party
Oregon Natural Desert Association

Bend | November 3
Lookout Mountain Hike
Oregon Wild

Portland | November 3
Art Ride
The Street Trust

Portland | November 3
High Desert Hootenany
Oregon Natural Desert Association

Eugene | November 4
Plant Trees at Coyote Spencer Wetlands
McKenzie River Trust

Near Eugene | Nov 5
Fall Creek Mushroom Hike
Oregon Wild

Portland | November 6
Orchard Mason Bee Nest and Cocoon Cleaning
Audubon Society of Portland

Tacoma, WA | November 6
Washington's Energy Future
Renewable Northwest

Hood River | November 7
Solar Drinks
Solar Oregon

Portland | November 8
Evening of Inspiration
Friends of the Columbia Gorge

Near Selma | Nov 11
Stop Pickett West Forest Walk: Learn, Explore, Take Action
KS Wild

Portland | November 12
Introduction to Solar Workshop
Solar Oregon

Eugene | November 14
Protect Our Public Forests: An Interactive Workshop
Oregon Wild

​Portland | November 14
Free Rules of the Road Clinic
The Street Trust

Portland | November 14
Nature Night: Birding Without Borders with Noah Strycker
Audubon Society of Portland

Online | November 15
Webinar: Engagement Resources for Sustainability Education & Action
Northwest Earth Institute

Portland | November 15
Women Bike Coffee Club
The Street Trust

Portland | November 15
After the Smoke Clears: PDX Fire Forum
Friends of the Columbia Gorge, Audubon Society of Portland, Oregon Wild & Oregon Sierra Club

Portland | November 16
3rd Thursday Potluck
Oregon Sierra Club

Portland | November 16
5th Annual Cape Perpetua Land-Sea Symposium
Audubon Society of Portland

Portland | November 16
Business & The Environment Speaker Series: Tony Pickett
Oregon Environmental Council

Williams | November 17
Film Selection Night for Siskiyou FilmFest
KS Wild

Portland | November 18
Bird Journals: Sketching and Painting Birds
Audubon Society of Portland

Bend | November 18
Wildlife Conference: Current Threats and Actions You
Can Take
Oregon Wild

Portland | November 18
Wild Arts Festival
Audubon Society of Portland

Portland | November 19
Day of Rememberance for Road Traffic Victims
The Street Trust

Vancouver | November 20
Keep the Oil in the Soil
Friends of the Columbia Gorge

Eugene | November 21
A Night in Solidarity with P.C.U.N Farmworkers Union
Beyond Toxics

Troutdale | November 29
After the Smoke Clears: Troutdale Fire Forum
Friends of the Columbia Gorge

Hood River | November 30
After the Smoke Clears: Hood River Fire Forum
Friends of the Columbia Gorge
Volunteer
Eugene | November - April
Eugene Tree Plantings
Friends of Trees

Grant County | Nov 2-5
Muleshoe Creek Riparian Restoration
Oregon Natural Desert Association

Burns | Nov 6-9
Denny Jones Ranch Backcountry Planting Project with Burns Paiute Tribe
Oregon Natural Desert Association

Portland | November 14
Portland Monthly Chapter Meeting
Oregon Surfrider

Malheur | Nov 14-16
Beech Creek Beaver Dam Construction
Oregon Natural Desert Association

Corvallis | November 17
Bald Hill Farm Volunteer Work Party
Greenbelt Land Trust

Eugene | November 30
Prairie Planting at Coyote Spencer Wetlands
Institute for Applied Ecology & McKenzie River Trust