Did you know you're an ecohero, EarthShare Supporter?
We've been reflecting on all that has happened this month, and what it means for everyone and everything we care about. What it means for us. What it means for you. What it means for the planet.

There's much to consider, much to talk about, and much to do.

But today, more than anything, we want to let you know that we think you're an ecohero...
---
...and we simply want to say, "Thank you."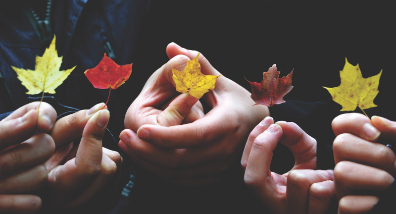 If you gave in 2016, thank you.

If you already pledged to give in 2017, thank you.

If you'd like to give right now, thank you.

If you volunteered, participated, advocated, and otherwise got involved in the environmental movement this year, thank you.

If you follow us on Facebook and Twitter, thank you.

If you chose to take the EcoChallenge, take the BikeMore challenge, rise above plastics, reduce your waste, leave no trace, save bees, plant trees, #OptOutside, #voteyourplanet, #actonclimate and otherwise go green, thank you.

If you introduced other people to a healthier, safer, saner way to live on our shared Earth, thank you.

If you are among our 35 Oregon member groups and our 81 national and international member groups, thank you.

If you are among our fellow EarthShare chapters and affiliates throughout the country, thank you.

If you are one of our workplace partners, thank you.

(And extra thanks to employers who match their employees' gifts.)

Special thanks to Neil Kelly and Chinook Book for providing an eco-friendly incentive for increased giving.

Special thanks to Stoel Rives for so generously donating premium office furniture to EarthShare Oregon and many of our member groups.
And thank you for taking the time to read our newsletters!
---
So far in 2016, EarthShare Oregon has received support
from over 2000 individual donors, including employees of:
American Airlines • American Express • Ashland Food Co-op Automatic Data Processing, Inc. • City of Beaverton
Bend Parks & Rec • Best Care • Bora • Bullivant Houser Bailey Burgerville • Cambia • Clean Water Services • CNA Insurance City of Corvallis • Datalogic • Davis Wright Tremaine • Ecova Energy Trust of Oregon • Environmental Science Associates City of Eugene • Eugene Water & Electric Board
Employees of the United States Federal Government
First Alternative Co-op • Hewlett Packard • Home Forward Iberdrola Renewables • IBM • JP Morgan • Kaiser Permanente City of Lake Oswego • Lane Council of Governments
Lane County • Lewis & Clark College • Lifeworks NW McKenzie River Broadcasting • Metro • Moda Health
Mountain Rose Herbs • Multnomah County • Neil Kelly • Nike NW Natural • State of Oregon, including all state universities OHSU • Oregon Research Institute
Organically Grown Company • Pacific Foods • PacifiCorp Perkins & Co. • Port of Portland • City of Portland
Portland Community College • Portland General Electric
Portland Public Schools • Reed College • Research into Action City of Salem • SERA • The Standard • Stoel Rives, LLC
Thermo Fisher • Tonkon Torp • TriMet • Underwriters Labs United Health Group • Vernier • Walmart • Washington County Wells Fargo • ZGF
THANK YOU, ECOHEROES!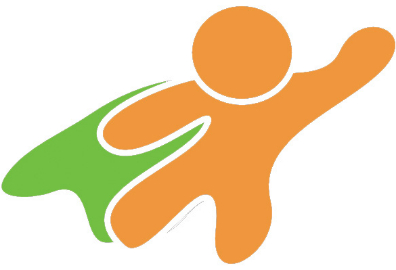 Rest assured that in 2017, EarthShare Oregon be working tirelessly to ensure the continuation and expansion of the many environmental successes that, together, we have achieved in Oregon and around the world.

Together, we will continue to be ecoheroes–all of us, every day.
---
Happy Thanksgiving, and thanks again for all you do!

Volunteer

Saturdays thru April
Tree Planting Days from Vancouver to Eugene with Friends of Trees

Nov 16 & Dec 14 | PDX
Office Volunteer & Movie Night with Bicycle Transportation Alliance

Nov 17 | Eugene
Whilamut River Cleanup with Willamette Riverkeeper's River Guardians

Nov 17-19 | Hart Mountain
Mule Deer Survey with ONDA

Nov 19 | Bald Hill Farm
Volunteer Fence Pull with Greenbelt Land Trust

Nov 19 | Portland
Wrench on Bikes with BTA

Nov 21 | Eugene
Nectar Island Enhancement with Institute for Applied Ecology

Dec 6 | NE Portland
Green Streets Alberta with Surfrider & City of Portland

& more at EarthShare!


Events, etc.
Ongoing | Portland
Migratory Bird Walks, Classes & Events with Portland Audubon

Nov 17 | Corvallis
Estate Planning Workshop with Greenbelt Land Trust

Nov 17 | Portland
Clean & Affordable Energy Conference with Solar Oregon

Nov 18 | Eugene
Wine Release with McKenzie River Trust at Oregon Research Institute

Nov 19 | Eugene
Winona LaDuke on the "Rights of Nature" with Beyond Toxics at University of Oregon

Nov 19 & 20 | Portland
Wild Arts Festival with Portland Audubon

Nov 24 | Silver Falls
Annual Thanksgiving Feast with Oregon State Parks

Nov 25 | Nationwide
#OptOutside with EarthShare member groups and REI

Nov 30 | Corvallis
Stories & Inspiration from the Field with Institute for Applied Ecology

Dec 1 | Portland
Wild & Scenic Film Fest with Willamette Riverkeeper

Dec 1 | Vancouver
The Future of Salmon with Columbia Riverkeeper

Dec 1 | Eugene
Beers Made By Walking Release Party with McKenzie River Trust

Dec 7 | Eugene
Wild Wednesday Happy Hour with Oregon Wild

Dec 11 | Mt. Hood
Climate Change Hike with Bark

Dec 11 | Portland
Holiday Party with Surfrider

& more at EarthShare!