What do you love most about autumn, EarthShare Supporter?

Is it the fresh apples? The falling leaves? The crisp air? The quieter trails?

We love all these things, but most of all, we love having so many reasons to reconnect with you and all of our workplace partners as a new season of giving campaigns get underway.
---
Celebrate Something We All Share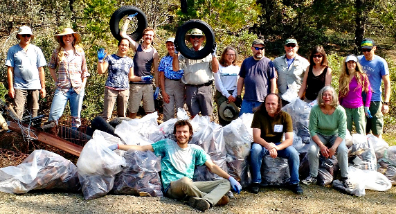 Our public lands! (Which are kind of a mess right now.)
You know how it goes. You have a nice little party with a few friends...and somehow cleaning up still takes all day. So imagine what it's like for Mother Nature, who spent all summer hosting millions of us in her big backyard.

Want to help put her house back in order? Join a Public Lands Day work party!

On September 24th, people across the country will be coming together to restore parks and public lands to their natural splendor.

Already have plans? No worries. There are plenty of other ways to lend a hand in the coming weeks. Here are 2 of the big ones:
If you live anywhere from Eugene to Portland, you can make a difference for your river on October 1st with the Great Willamette Cleanup.
No matter where you live, you can prove that small actions add up to real change with Northwest Earth Institute's EcoChallenge from October 14th - 28th.
And remember: as with most things, when it comes to nature, preventative care is best. Whether on or off the beaten path, whenever you venture out...
...be sure to leave no trace.
---
What's Your Ecohero Status?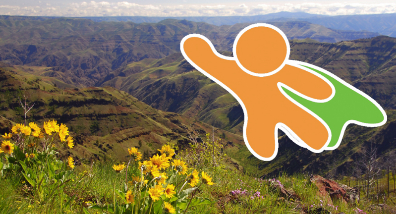 Last year, nearly 2000 people contributed over $400,000 to the environment in Oregon and around the world through EarthShare Oregon. Many of those gifts came from folks like you, who chose to give a small portion of every paycheck to make a big impact, together. Thank you, ecoheroes!

With over 100 member nonprofits, including nearly 40 right here in Oregon, only EarthShare makes it easy for you to support the entire environmental movement at once.

Workplace giving campaigns are already underway at the state and federal level (we're CFC #15175), as well as with the City of Portland, Lane County, Kaiser Permanente, Ecova, and The Standard. Dozens of others will be getting underway in the next few months.

Don't have a workplace giving option? No problem.

Whether you're a returning ecohero or new to the cause...
Your participation makes a world of difference.
---
Of Feathers and Fins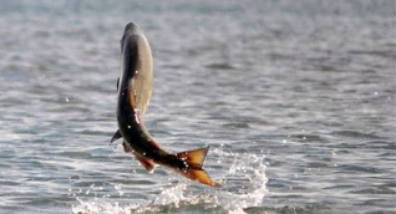 If you're headed out to enjoy some beautiful autumn weather, you won't be alone. This time of year, though, it's not people who are hustling and bustling across the landscape. It's all the birds and fish in the midst of their fall migrations.

Many of these species can be difficult to spot any other time of year, so follow along with a series of special events:
Want to go the extra mile for our feathered friends while you save energy, save birds, and perhaps see a few extra stars?
Participate in LightsOut night on September 30th.
---
Better Building, Better City, Better Planet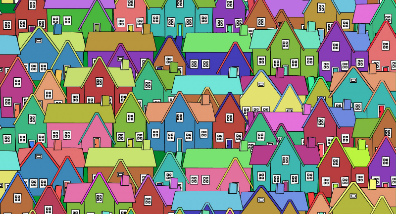 Environmentalists can have an awkward relationship with cities, so things like Urban October (all month), World Architecture Day (October 3rd) and World Cities Day (October 31st) might seem like a bit of a stretch in terms of our interests.

Here's why we think they matter:

Reason #1: We love this year's theme: "Design a Better World." While nonprofits work every day to protect and restore the environment, one of the keys to long-term success (especially in an increasingly urban world) is creating places that are good for people and the environment to begin with.

Which brings us to...

Reason #2: Three of our workplace partners are already regularly counted among the ranks of architecture firms leading the way: Bora, SERA, and ZGF. (We tried to add up all the sustainability awards they have between them and lost count somewhere around a bazillion.)

In fact, you've probably been in a building designed by one of these firms. You might even be in one right now! Their projects span the campuses of every major Oregon university, as well as state and city agencies like ODOT and Port of Portland, and include the Edith Green-Wendell Wyatt Federal Building in Portland, which continues to win accolades as one of the most ecofriendly design projects in the world.

Best of all, there's all the great work going on inside these remarkable buildings--work that involves connecting our colleges, communities, cities and countries to build a better world.

Work that, one way or another, involves all of us.
Just ask Sierra Club founder John Muir.
---
Have a wonderful month, and thanks for all you do!

Volunteer

Sep 23 & 24 | Corvallis
Trail Work Days with Greenbelt Land Trust

Sep 24 | Nationwide
National Public Lands Day

Sep 24 | Hyatt Lake
Stewardship Day with KS Wild

Sep 24 | Oregon Coast
Stand Up for the Bay with Coos Bay Surfrider

Sep 25 | Portland
Restore Mt. Tabor Park with Nature Conservancy

Sep 28 | Clarno
Annual Willow Harvest with ONDA

Sep 29-Oct 2 | Malheur
Fence Pull with ONDA

Oct 1 | Willamette Valley
Great Willamette Cleanup with Willamette Riverkeeper

Oct 3-5 | Canyonville
Clean Kincaid's Lupine with Institute for Applied Ecology

Oct 5-7 | Malheur
Weed Removal with Burns Paiute Tribe & ONDA

Oct 6-9 | Crooked River
Riparian Planting with ONDA

Oct 7 | La Grande
Howl for the Wolves with HCPC & Oregon Wild (carpools available)

Oct 8 | Tillamook
Native Planting with Nature Conservancy

Oct 13 | Crooked River
Activist Training with Portland Audubon

Oct 14-28 | Everywhere
EcoChallenge with Northwest Earth Institute

Oct 15 | Mosier
Trail Building at Tom McCall with Nature Conservancy

Oct 15 | Eugene
Butterfly Habitat Planting with Nature Conservancy

& more at EarthShare!


Events, etc.
Thru Oct | Southern OR
Salmon Hikes with KS Wild

Thru Nov | Portland
Migratory Bird Walks, Classes & Events with Portland Audubon

Sep 24 | Eugene
Community Apple Drive & Cider Pressing with BRING Recycling & McKenzie River Trust

Sep 26 | Portland
Watch the Presidential Debate with The Freshwater Trust

Sep 27 | Portland
Best of Intentions Beer Release Party with Oregon Environmental Council

Sep 28 | Ashland & Bend
Oregon Wild Wednesday with Oregon Wild

Sep 29 | Portland
Climate Justice & Poetry with Oregon Environmental Council

Sep 30 | Eugene
Healthy Harvest Celebration with Northwest Center for Alternatives to Pesticides

Sep 30 | Portland
LightsOut with Portland Audubon

Sep 30-Oct 1 | Eugene
Fish for a Cause with McKenzie River Trust

Oct 1 | Ashland
Big Trees, Wild Rivers with KS Wild

Oct 1 | Cottonwood
High Desert Conservation History Hike with ONDA

Oct 1 | River Grove
Autumn Paddle Trip with Tualatin Riverkeepers

Oct 1 | Mt. Hood
True Firs Hike with Native Plant Society of Oregon

Oct 2 | Sellwood/Milwaukie
Sunday Parkways from PBOT

Oct 5 | Portland
GoGreen Conference with Northwest Earth Institute

Oct 5-9 | Steens
Ecotour with Portland Audubon

Oct 8-9 | Jawbone Flats
Ancient Forest Mixology with Opal Creek Ancient Forest Center

Oct 14 | Bend
Desert Conference with ONDA

Oct 15 | Eugene
Mammals & More Nature Tour with McKenzie River Trust

Oct 15 | Corvallis
Fall Harvest Family Day with Greenbelt Land Trust

Oct 15 | Horsethief Lake
Petroglyph Tour with Columbia Riverkeeper

Oct 15-16 | Jawbone Flats
Ancient Forest Mushrooms with Opal Creek Ancient Forest Center

Oct 22 | La Grande
Fall Gala with Ric Bailey and Hells Canyon Preservation Council

& more at EarthShare!