Give Yourself a Fresh Orientation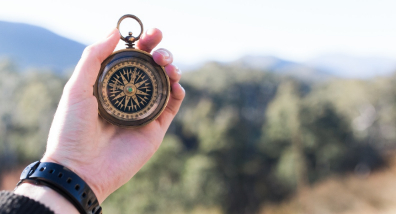 With all the big green events taking place in the next couple months, you're sure to find inspiration that'll last the whole year:

You'll discover dozens of worthy ways to spend your time with The Standard's annual Volunteer Expo on September 8th in Pioneer Courthouse Square.

Love a good ecofilm? How about a whole day of 'em? The Wild & Scenic Film Festival with Oregon Natural Desert Association comes to Bend on September 9th.

Tour some of Oregon's best catios (that's "cat patios"), ecohomes & gardens, waterfalls, and solar-powered neighborhoods. (Details in the Events column---->)

If, like 2/3 of Oregonians, you live in the Willamette Valley, you'll want to sign up for the Great Willamette Cleanup on October 1st with Willamette Riverkeeper.

Wherever you live, you can be part of Northwest Earth Institute's 2016 EcoChallenge from October 14th - 28th. With a whole new website, it's easier to participate and more fun than ever before.
Are you interested in a greener, more equitable business community in Portland and throughout Oregon? Check out the program for this year's GoGreen Conference on October 5th.
Plus, save 20% when you register with the code "PDX16"
---
The School of Green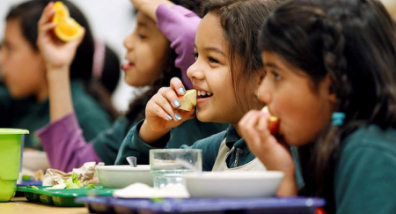 Whether you're a teacher, a parent, or a student, sustainability in the classroom can be a challenge, especially when school health and safety are already a big concern.

The good news is, there's still plenty you can do to keep back-to-school an exciting and earth-friendly time for everyone.

Stocking up on basics? Don't overlook your local thrift shops. Some, like SCRAP, even specialize in school, office and art supplies (we're big fans here at EarthShare). For bigger projects, try DIY hotspot BRING Recycling. Your budget will go further, and your carbon footprint will be much, much lower.

To give kids an environmental boost when it comes to STEM (science, technology, engineering and math), our friends at the National Environmental Education Foundation have a whole website of ideas, including a blog, toolkits, webinars and other resources.

If outdoor education is a priority, keep an eye on the November ballot, when voters have a chance to determine whether Outdoor School for All becomes a reality for every child in Oregon.
Click here for more ways to keep it green this fall.
---
We just wanted to say...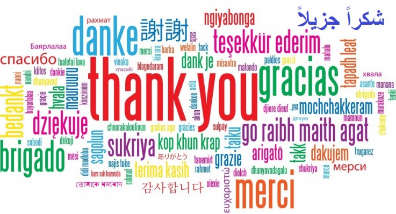 As a new season of giving gets underway, we want to say "Thank you!" to everyone who gives through an EarthShare campaign. You make a world of difference to environmental efforts in Oregon and beyond, and you definitely rock our world!

This month, we're also extending some major gratitude to our workplace partner Stoel Rives LLP, who recently relocated to the just-completed (and LEED Platinum) Park Avenue West Tower in downtown Portland. Their new space includes custom furnishings, so they had to figure out what to do with nearly 10 floors of left-behind office furniture.

What did they decide?

They donated it, delivery and all, to nonprofits across the city!

In addition to being a socially- and environmentally-conscious choice, the scale of Stoel Rives' donation amazes us. The EarthShare Oregon office was one of many beneficiaries, and all we can say is, "Thank you!"
The timing was perfect!
---
New Faces, New Season of Giving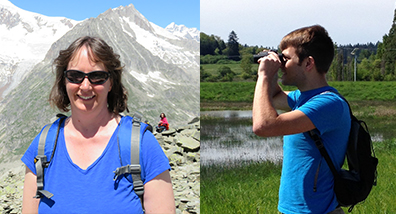 Why is EarthShare Oregon excited to have more office furniture?

Because we have more people! This month, the EarthShare Oregon team added not one, but two new members.

Terri Rottman comes to us as an Encore Fellow from workplace partner Intel. She is our Special Projects Manager with an emphasis on all things technological.

Ben Swetland relocated from Eugene to become our Finance Assistant, just in time to play a big part in managing the State of Oregon Employees' Charitable Fund Drive--our biggest workplace giving campaign.

Welcome, Terri & Ben!

As the giving season starts up across Oregon, you can help keep Terri, Ben, and everyone else here at EarthShare busy by continuing your generous donations, and by connecting with us online and in person. For your daily dose of green...
...find us on Twitter, Facebook and LinkedIn.
---