Staying cool, EarthShare supporter?

This month, the power of nature was particularly visible. We witnessed record-breaking heatwaves in Portland, devastating floods in Houston and uncontained wildfires in ancient forests across the West. Today, we watch our screens for updates on the hurricane that is tearing across the Caribbean Sea, and the firefighters who are battling to protect the iconic Columbia River Gorge.

We at EarthShare Oregon are unwilling to accept this new normal. Now, more than ever, we are committed to providing Oregonians with the resources they need to give, learn, and volunteer on behalf of the Earth.
_______________________________________________

Contribute To Our Oregon Fires Appeal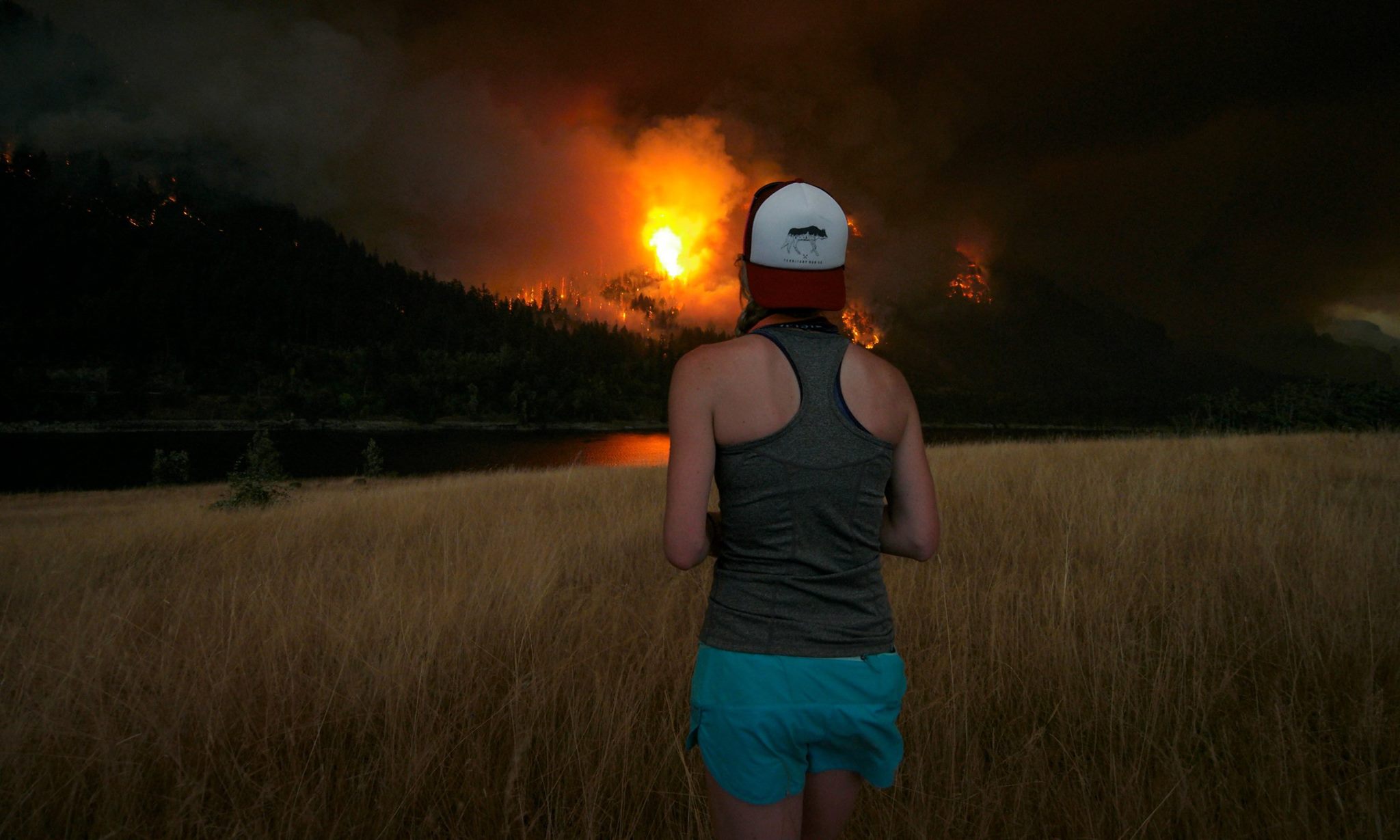 As we watch some of Oregon's most beloved public lands burn, it's natural to feel powerless. We're urging our donors to take action and contribute to our urgent Oregon Fires Appeal.

Every dollar donated through our website this week will benefit Friends of the Columbia Gorge, McKenzie River Trust, KS Wild and other organizations and other organizations committed to rehabilitating and protecting Oregon wilderness for generations to come.

If you were already planning to contribute in the coming months through an employee giving campaign, consider donating your time. Check out our new events calendar for information about dozens of volunteering and advocacy opportunities with our 45+ Oregon member organizations. If you're looking for longer-term engagement with our conservation groups, explore regular volunteering opportunities on our new Get Involved page.

Particularly concered about the Columbia River Gorge? Consider volunteering at a stewardship work party after the Eagle Creek Fire damage is assessed. Get in touch with Friends of the Columbia Gorge to express your interest.

However you choose to do it,
take a stand for the lands you love.
_______________________________________________
Give, Learn and Volunteer On Our New Site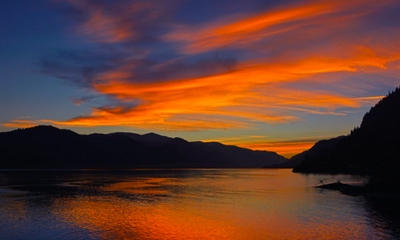 Last week, EarthShare Oregon launched a new and improved website. Designed specifically with our supporters in mind, our picture-rich new site makes it easier than ever to connect with more than 100 nonprofits working on your favorite environmental causes.

Visit to support clean air and water, healthy places to live, andsafe food to eat - here in Oregon, across the country, and around the world.

While you're online, be sure to connect with us on social media. Our remodeled News page will keep you informed of environmental news and upcoming activities from all of our local conservation groups, all in one place.
Thanks for staying in the loop!
_______________________________________________
Get Involved With A Fall Giving Campaign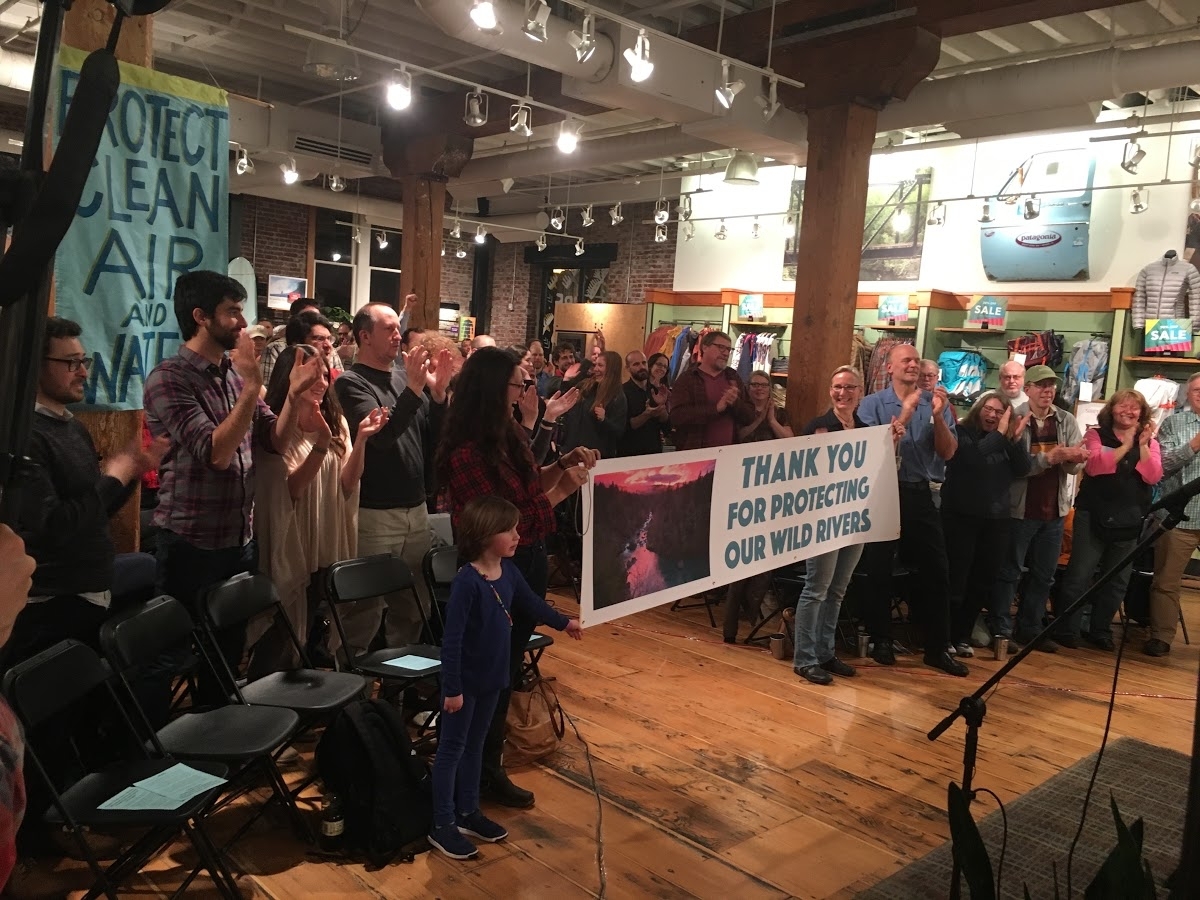 Last year, nearly 2000 people contributed over $400,000 to the environment through EarthShare Oregon. Many of those gifts came from people like you, who chose to contribute a small portion of every paycheck.

With over 100 member nonprofits, including 45+ right here in Oregon, only EarthShare makes it easy for you to support the entire environmental movement at once.

Workplace giving campaigns are already underway at the state and federal level. Dozens of others will be getting underway in the next few months.

Don't have a workplace giving option? No problem.

Whether you're a returning ecohero or new to the cause...

Your participation makes a world of difference.
For the planet,

Events
Newport | September 7
Environmental Justice Taskforce Meeting
Beyond Toxics

Lincoln City | September 9
Cascade Head End of Season Work Party
The Nature Conservancy

Portland | September 9
5th Annual Catio Tour
Audubon Society of Portland

Tualatin | September 9
Rain Barrel Workshop
Tualatin Riverkeepers

Portland | September 9
Bird Journals: Sketching and Painting Birds
Audubon Society of Portland

Eugene | September 12
Friends and Family Night at McMenamins
McKenzie River Trust

Siskiyou County | Sept 13
Explore the Cascade Siskiyou National Monument
KS Wild

Grants Pass | Setpember 14
Protest the Auction of BLM Backyard Forests
KS Wild

Jawbone Flats | September 14-17
4-Day Yoga Retreat
Opal Creek Ancient Forest Center

Tualatin | September 16
River Clean-Up Paddle
Tualatin Riverkeepers

Phoenix | September 16
Open House and Fundraiser
Beyond Toxics

Portland | September 19
Nature Night: Humanity and Ecology in Urban Spaces
Portland Audubon

Ashland | September 21
Restoration of the Endangered Western Lily
Native Plant Society of Oregon

Portland | September 21
3rd Thursday Potluck
Sierra Club

Eugene | September 23
Nature Hike: Coburg Ridge Summit
The Nature Conservancy

Vida | September 23
Salmon Spawning Viewing Tour at Finn Rock Beach
McKenzie River Trust

Portland | September 24
Portland Sunday Parkways
City of Portland

Richland, WA | Sept 24
Hanford Paddle Trip
Columbia Riverkeeper

Portland | Sept 28 - Oct 1
Portland EcoFilm Festival
Columbia Riverkeeper

Jawbone Flats | Sept 29
Wilderness First Reponder Recertification II
Opal Creek Ancient Forest Center

Portland | September 29
Alice Awards 2017
The Street Trust

Bend | September 29
Wild and Scenic Film Festival
Oregon Natural Desert Assocation

Tualatin | September 30
Autumn River Paddle Trip
Tualatin Riverkeepers

Corvallis | September 30
Fall Harvest Family Day
Greenbelt Land Trust

Coos Bay | September 30
Stand UP For The Bay
Surfrider Foundation, Coos Bay Chapter

Volunteer
Malheur | Sept 14-17
Malheur National Wildlife Refuge Fence Pull
Oregon Natural Desert Association

Malheur | Sept 14-17
Wiwaanyatt Creek Riparian Restoration
Oregon Natural Desert Association

Columbia Gorge | Sept 17
Gorgeous Relay
Friends of the Columbia Gorge

Newport | September 23
Fall Beach Cleanup
Surfrider Foundation, Newport Chapter

Lakeview | Sept 28-Oct 1
2017 National Public Lands Day Devil's Garden Fence Pull
Oregon Natural Desert Association

Portland | September 30
Restore Mount Tabor Park
The Nature Conservancy