Take Action!

Five things you can do to make your voice heard:

On February 20th, Governor Walker released his 2013-2015 budget proposal with a $31 million dollar cut taken from Wisconsin Shares, the child care subsidy program for low-income families. These funds could be used in other ways to improve child care, but are now slated to go elsewhere. There is no bill more important than this one. All public funding for child care in our state is addressed in this bill.

1. Join WECA Advocacy email list. – We'll tell you when we need a phone call, a letter or e-mail, or your presence! Download the Wisconsin Early Learning Coalition Position Statement. WECA is a member of this Coalition and we've been visiting with legislators in their Capitol offices.

2. Write a letter to your state legislator(s). Let him or her know that the money proposed to be cut from Wisconsin Shares is essential for growing child care quality. If you don't know who your legislator is, find out here.

3. Come to Madison for the annual Advocate & Lobby Day for Kids Day on Thursday, March 21, sponsored by the Wisconsin Council on Children and Families. After a morning of education, WECA staff will be on hand to accompany you to the Capitol to visit legislators. Deadline for registration for this event is noon on March 11.

4. Consider inviting your legislator to your child care program. We'll offer advice and tips for success if you ask. Contact: Peggy Haack, Outreach Coordinator – 608-729-1071 or phaack@wisconsinearlychildhood.org

5. Visit our Capitol Rotunda display during Week of the Young Child, on April 18 and 19. WECA is teaming up with the First Five Years Fund to help educate our legislators and Capitol visitors about the value of early childhood education. Even if you can't come to Madison, you can contact your legislators by phone or email to make sure they see it.

New Scholarship Models

New Scholarship Models now available!
In addition to our credential, 3-8 Credit, Associate degree and Bachelor's degree scholarship models, we have added two more models in response to YoungStar:
9-18 Credit Scholarship
This model provides a one-time opportunity to complete 9-18 credits of coursework prior to identification of a specific educational path: a credential or degree. The flexibility offered by this model could help you meet YoungStar educational qualifications or simply allow you to experience a broader array of early childhood classes.
Regional Support Model-*Limited Access*
This scholarship model is supported in part by private funders through the Celebrate Children Foundation. Access is limited to a region or community specified by the funder. This model eases the financial requirements on programs and scholarship recipients by reducing the amount you pay; it serves as a starting point for individuals interested in taking one 3-credit technical college course and supports programs participating in YoungStar.

A scholarship counselor could talk you through the details of either of these models. Visit our website for application information.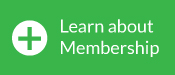 ---
¡Nuevos Modelos de Beca ahora disponibles!
Además de nuestros modelos de beca Credencial, 3-8 Créditos, Grado Asociado y Licenciatura hemos añadido dos modelos más en respuesta a

YoungStar

:

• Beca de 9-18 Créditos
Este modelo ofrece la oportunidad de completar 9-18 créditos, por una vez, antes de la identificación de un camino educativo específico: una credencial o un grado. La flexibilidad ofrecida por este modelo puede ayudar a reunir las cualificaciones educativas de YoungStar o simplemente permitirle experimentar una gama más amplia de clases de la primera infancia.
• Modelo de Apoyo Regional-*ACCESO LIMITADO*
Este modelo de beca es financiado en parte por instituciones privadas, a través de la Fundación "Celebrate Children". El acceso está limitado a la región o comunidad que el donante especifique. Este modelo facilita los requisitos financieros de los programas y de los beneficiarios de becas, mediante la reducción de la cantidad que usted paga; sirve como un punto de partida para las personas interesadas en tomar un curso de 3 créditos en una escuela técnica y apoya a los programas que participan en

YoungStar.



Una Consejera de Beca puede hablarle de los detalles de cualquiera de estos modelos.

Visite nuestro sitio web para obtener información sobre la aplicación.

Find WECA on Facebook