How to Use Instagram for Business
By Ray Kirsch, Dynamics Online's Internet Marketing Specialist
Instagram is a unique social media platform that focuses on visual storytelling. While this may not seem like a big deal, Mark Zuckerberg felt differently.
In 2012, Facebook purchased Instagram for $1 billion.
Since then, Instagram has become home to the largest number of engaged users of any social media platform. Many businesses now use Instagram to showcase their products and services.
Dynamics Online developed a social media strategy for Great Scott Tavern, a restaurant located in Euclid, Ohio. One of their goals was to improve brand awareness within the Cleveland area. The restaurant now uses Instagram to showcase its menu and unique offerings.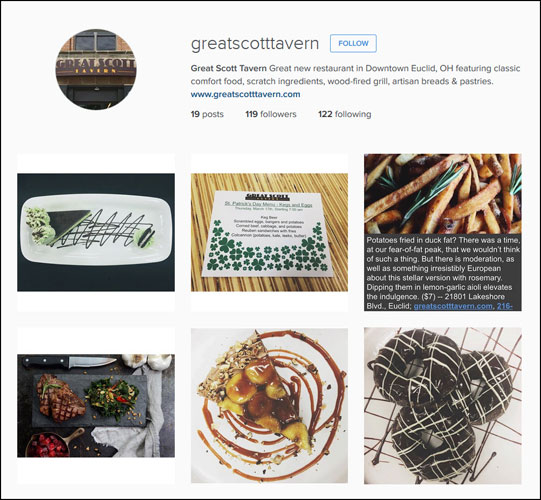 Think your business is ready for Instagram?
Our latest blog post discusses how Instagram can be specifically used for business.