CLIENT SPOTLIGHT
Custom Development of an Interactive Map Helps Our Client's Visitors Find Home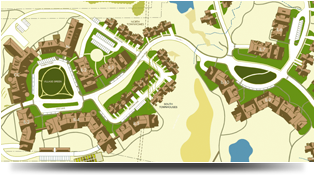 With many different floor plans available, Judson Services, a retirement living community based in Northeast Ohio, needed a new interactive campus map on its website. Their current map had been built years before, prior to the advent of mobile web browsing, and was not viewable on phones or tablets. Dynamics Online created a full-color, mobile-friendly interactive map for Judson to solve this problem. Retirees who are looking for a new home on Judson's South Franklin Circle campus can now see a comprehensive map of the property. They can explore floor plans of the different homes via pop-up text, so that when users touch a device with a touch screen or hover with a mouse, clickable text pops up that takes visitors to the unit's floor plan. The map helps people visualize the variety of spaces they can live in. Users also have the option to print floor plans for comparison. The interactive map is a great feature no matter if users are looking at the website in their current homes, in a coffee shop, or while they are actually taking a walking tour of Judson. Dynamics Online rebuilt Judson's complete website last summer to run on multiple mobile devices, including iPhones, Androids and tablets.
Visit Judson's interactive campus map now >
NEW SITE LAUNCHES
Cleveland Pops Orchestra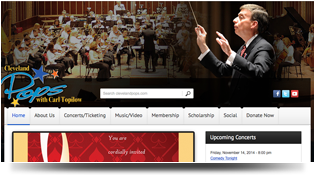 Our new WordPress-based site launch of the Cleveland Pops Orchestra makes beautiful music with a variety of mobile devices in order to appeal to a younger generation of concert goers. In one new feature, the home page boasts a large color photo with information on the upcoming concert. This arts organization site features video and music samples and integrated seat selection and ticket ordering. The new site replaces a previous site that was Dynamics Online's first website design in 1997. The recent development effort was funded with the help of a grant for arts organizations.
Visit ClevelandPops.com >
LATEST DEVELOPMENTS
What Our Clients Like About Ecommerce Services
When popular hosted e-commerce solutions, ProStores and Magento Go, announced they are closing in early 2015, we set out to evaluate and select alternative solutions for our e-commerce clients.
Read more >
Team News
Bruce Newburger Presents a Centralized Solution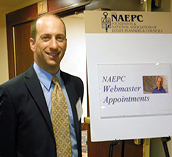 Bruce Newburger traveled to San Antonio in November on behalf of our client, National Association of Estate Planners & Councils (NAEPC). Bruce demonstrated a solution we developed exclusively for NAEPC, a national association. He presented a centralized chapter website system to representatives of local chapters, known as estate planning councils. Bruce also held meetings over one-and-a-half days with individual council representatives to support and promote the solution on behalf of our client. Already over 150 councils use our solution, generating significant income for NAEPC.
Be Our Guest in the New Year
Dynamics Online is sponsoring of the Beachwood (Ohio) Chamber of Commerce's luncheon on Wednesday, Jan. 21, 2015 at Embassy Suites in Beachwood. Our gift for each guest will be a microfiber cloth—to clean the screens of all of your devices—that highlights the mobile-friendly designs of our clients' websites. The main speaker for the event is Dr. Ellen Burts Cooper, MBA, Ph.D., MBB discussing "New Year - New Strategic Thinking." We will also say a few words about mobile website design. We invite you, as a reader of our newsletter, to attend the luncheon as our guest, so please contact Susan@DynamicsUS.com to RSVP.
Social Success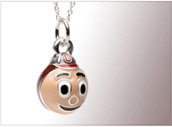 One of our newer clients, Stone Armory, makes hand-crafted collegiate charms, beads and other jewelry. With college football in full swing these past few months, their social media strategy has been nothing short of pure domination, recently surpassing 10,000 fans on Facebook!
Follow Us