The Importance of Drip Campaigns in Your Email Marketing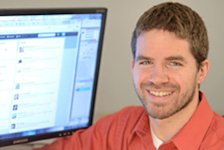 By Jeff Hirz, Dynamics Online's Social Media and Content Marketing Manager
Lead nurturing has become one of the most powerful tools at the modern marketer's disposal. Using inbound marketing tactics like social media, content marketing, search engine optimization and email campaigns, we're able to influence buyer behavior in ways never before thought possible.
The most effective marketing tactic in this inbound marketing repertoire is, above and away, email marketing. This is your target audience literally giving you permission to communicate with them. This is your target audience saying, "I want to hear more from you!" (Note that I still recommend utilizing all of the inbound marketing tools at your disposal.)
But like any marketing tool, email marketing is frequently misused. So how do we differentiate ourselves on this platform? How do we gain – and maintain – access to the coveted inbox?
By building trust.
Read the complete blog post to learn more >
Unique Design Showcases Writers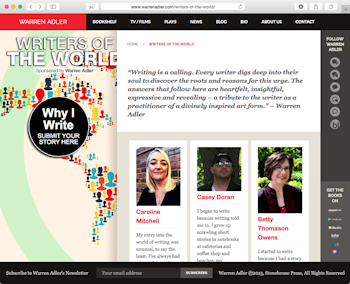 Writers of the World is an initiative launched by our client Warren Adler, author of "The War of the Roses," 40 published novels including, plays, poems and essays, and more than 100 short stories. The objective of the ambitious project, launched just two weeks ago, is to give writers from all over the world a forum to discuss, quite simply, why they write.
Dynamics Online programmed the section using a contemporary "masonry" layout to achieve an elegant and modern design, distinguishable from the rest of the site's more standard page layouts. A masonry layout is also referred to as a "Pinterest-style" layout, as pinterest.com was the first major website to use this style. This popular layout is characterized by elements of varying heights fitting neatly together, like bricks, with even spacing around them.