Mobile-Friendliness Now Top Ranking Factor for Mobile Searches
Starting April 21, 2015, Google implemented a change in its mobile search algorithm that will penalize sites that aren't mobile-friendly. To quote Keith Mayer, Dynamics Online's search engine marketing director, "For now, this will impact searches performed on a mobile device only, such as a tablet or smartphone."
Worried this will negatively impact your business?
Read Keith's blog post to learn more >
Is Your Online Store Open to Mobile Shoppers?
In the first month of 2015 alone, we found that mobile web traffic accounts for 15 to 50% of visitors to our clients' websites. Even if your website is on the lower end of that stat, it's still significant.
Imagine not having access to, or even losing, 15% of your business.
And if you have an online store, that figure could be even higher. Lucky for you, E-Commerce Solutions Manager Kirk Hiner recently wrote a blog post highlighting the various ways you can make your e-Commerce site mobile friendly. Read his post to learn more >
If you're still not convinced the long-term return outweighs the short-term investment, here are 5 Reasons Your Website Should Be Responsive and Mobile-Friendly >
White Dove Mattress Company
Consumers need new mattresses, but they might be overwhelmed or confused by the choices. Our launch of the updated White Dove Mattress Company's website helps to educate consumers by showcasing all of the company's brands of mattresses. The easy-to-read, separate pages include large photographs and clear statistics, and are viewable on any mobile device. Consumers now have the advantage of researching mattresses before they go to a store where the mattresses are sold, or while they are at the store, using a smartphone. Art Director Dave Cintron said, "The new White Dove site is a full, informational site that can be used by customers, and also by salespeople."
Visit WhiteDoveUSA.com >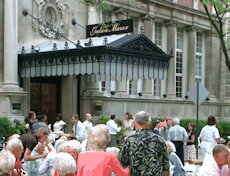 Congratulations to Judson Smart Living, our client that sets a new standard for retirement living with its three retirement communities in Northeast Ohio. With a combination of excellent blog content and paid advertising, they recently surpassed 1,000 fans on Facebook!


Keith Mayer, director of search engine marketing, and his wife Kristy, joyously welcome a third child to their young family. Korey, born on March 17, joins Kacey, age 4, and Lukas, age 2.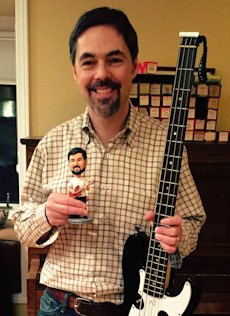 Time to time, we like to give unusual gifts to friends of the company for the holidays, to show our appreciation. For Zack Urlocker, we had a bobblehead made that showcases his talent and interest in playing the electric guitar. He was thrilled with the likeness, commenting, "It's fantastic. Plus less grey hair." Above is a photo of Zack and mini-Zack.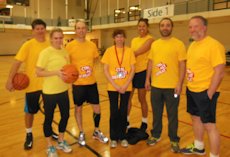 We enjoyed the fun and camaraderie of the Beachwood Chamber of Commerce Fitness Challenge in March at the Mandel JCC in Beachwood. Our team members sweated it out and participated in the 3 on 3 Basketball, Basketball Shoot Around, Spinning Class, the 1-Mile Relay and 1-Mile Walk. See more pix.

Dynamics Online, Inc.
23811 Chagrin Blvd.
Suite 315
Beachwood, Ohio 44122
Find us with Google Maps
phone: (216) 292-4410
Marketing@DynamicsUS.com
www.DynamicsUS.com