5 Reasons Your Website Should Be Mobile-Friendly
In the first month of 2015, we found that mobile web traffic accounts for anywhere from 15-50% of all traffic, depending on the industry. Even if you're on the lower end of that stat, it's still significant.
Imagine not having access to, or even losing, 15% or more of your business.
If your site isn't mobile-friendly, this is exactly what's happening.
Read more >
What to Do When Google Tells You to "Fix Mobile Usability Issues"
Over the past few weeks we've received a lot of these notifications from our clients' Webmaster Tool Accounts, in addition to emails from those same clients asking if these notifications are legit and if action should be taken.
DBSM Biocides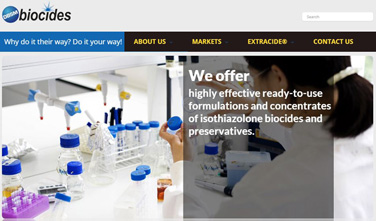 This is DBSM Biocides's first website and is intended to be informational and educational for visiting prospects. With mobile-friendly functionality, the new DBSM Biocides website displays well on all mobile devices, including Androids, iPhones and tablets. It features a dynamic target-market section dedicated to featuring applications for and benefits of its products.
Visit DBSMbiocides.com >

Dave Cintron Recognized for 15 Years of Service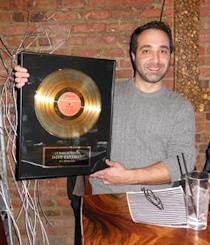 Dave Cintron recently celebrated 15 years as Dynamics Online's art director, and we recognized the anniversary at our annual holiday party. To acknowledge Dave's interest and talent in music, the company presented Dave with a gold record LP album "just like the rock stars get!" Dave commented that what he enjoys about his position is "the challenge of the constantly changing digital world." Here is a photo of Dave at dinner at Town Hall in Ohio City. Before dinner, we all created one-of-a-kind glass objects at the Glass Bubble Project.

GK's Polishing does a great job posting fun, interactive content on its Facebook page while still keeping the core messaging about their service businesses. With contests, timely posts around the holidays and great use of video, GK's has a bright future in social media.

Dynamics Online, Inc.
23811 Chagrin Blvd.
Suite 315
Beachwood, Ohio 44122
Find us with Google Maps
phone: (216) 292-4410
Marketing@DynamicsUS.com
www.DynamicsUS.com