Shabbat Services This Week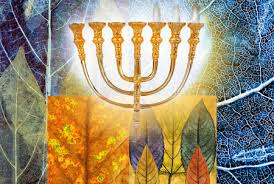 Join us on
Saturday, October 14
at 10:30am
for Shabbat Torah Services
led by Carrie Caine & Sam Brody.

A potluck kiddush luncheon will follow the service.
All are welcome!
A Celebration of the Life of Artie Shaw
We will gather to celebrate the life of our dear friend and long-time LJCC member Artie Shaw on Sunday, October 15 at 2:00pm. Contact the LJCC office with any questions.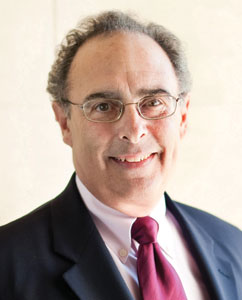 Adult Education
with Rabbi Mark Levin
Thursday, Oct. 19 7:30pm
"Religion and theState in Israel:
The conflict between Religious and Secular Israel"
Thursday, Oct. 26
7:30pm
"Songs and Poetry of the Six Day War:
How Israel went from Victim to Victor."

Rabbi Levin is available for private appointments. Contact him a week in advance at: markhowardlevin@gmail.com.
Benefit LINK when you shop at the Merc!
This month, LINK is the beneficiary of the Community Mercantile's "Change for our Community" program. When you 'round up' your purchase at the Merc, LINK will receive the additional funds. Don't forget to buy your Merc grocery certificates so you can benefit the LJCC as well!
Jews in the Midwest 1850-1950: A Symposium
Mark your calendars for Sunday, November 12 from 9:00am - 6:30pm, when "Jews in the Midwest," a one-day symposium sponsored by KU Jewish Studies, celebrates both the 19th and early 20th century Jewish settlers in the Heartland of America, and the encyclopedia project of the same name under the direction of David Katzman, emeritus professor of American History at The University of Kansas.

The symposium will take place in the Hancock Ballroom at The Oread Hotel on the KU campus. Keynote speaker David Katzman will describe his project and present a paper on "The Significance of Midwestern Small-Town Jewish Life". Four other scholars of international reputation will speak about early Jewish settlers in the American Midwest. A kosher lunch option is available, and requests must be made before November 1st. For more information, visit jewishstudies.ku.edu/2017-symposium.
*The LJCC has received several posters for this event. If you have a place to post, please stop by and pick one up!



Shabbat Service Schedule
Saturday, October 14
10:30am
Torah Service
followed by potluck Kiddush Luncheon



Friday, October 20
7:30pm
with Sam Brody
& Carrie Caine
Oneg sponsored by
Michael & Rita York Hennecke
Friday, October 27
7:30pm
with Shiray Shabbat
Oneg sponsored by
Martin & Maureen Winkler
The 2017 Silent Auction will be held upstairs in the Sanctuary in conjunction with this year's Blintz Brunch on November 5. The Silent Auction makes a significant contribution, upwards of $5,000 each year, to the LJCC budget. Please consider donating an auction item to help make this year's sale a success. Ideas of things that bid well include:
Art work - paintings, glasswork, sculpture, pottery

Food-- homemade baked goods, a special meal in your home

Furniture items in good condition--lamps, rocking chairs, small tables

Services that you can provide--housecleaning, gardening

Tickets for Lied Center Performances or KU Basketball games

Unique jewelry
Contact Suzy Achleitner at achleits@ku.edu if you have something to donate. We reserve the right to politely refuse an item based upon whether we believe it will sell at a reasonable price.
Sign up for the Blintz Brunch!
The LJCC's Annual Blintz Brunch will take place on Sunday, November 5th. The blintzes have been made, and we're already in the midst of planning for the big day! If you have a special job you like to do for the Blintz Brunch, let us know by contacting Steve Hurst at hurstlaw@aol.com, or by going to our sign-up: http://signup.com/go/m4UDsz. This is also a great time to begin baking for our Bake Sale!