Shabbat Services This Week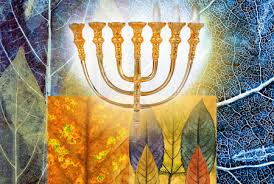 Join us on
Saturday, October 13
at 10:30am
for Shabbat Torah Services
led by
Sam Brody & Carrie Caine.


An potluck Kiddush luncheon
will follow the service.
All are welcome!
Blintz Brunch Silent Auction REMINDER: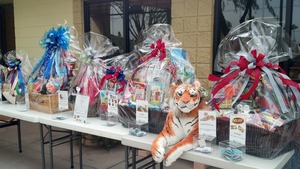 For our new Silent Auction raffle this year, we need theme-based gift baskets (kitchen, young child, older child, bath, knitting, mysteries). Donate items for a basket that you've created or collectively from an activity
group you belong to, like your Mahjong or book group. Maybe some parents would like to get their children involved and choose some items they know kids would love. Send an email to Pat Bates at
pbates48@gmail.com
for donations or questions.
"Big Sonia" Screening Friday
The Dole Institute of Politics will present "Big Sonia" Screening and Filmmaker Q&A from 2 p.m. to 4 p.m. Friday, Oct. 12, at the Dole Institute. "Big Sonia" looks at one of the last Holocaust survivors in the Kansas City area and provides a portrait of the power of love and hope over bigotry. A Q&A will follow the screening with filmmaker Leah Warshawski, Sonia's granddaughter.
"Writing Jewish: Midrash, Myth and Miracles"
Sunday, October 21, 10am-5:30pm
Sponsored by KU Jewish Studies & the LJCC
"Writing Jewish: Midrash, Myth and Miracles" is the second annual offering of the "Jews in the Midwest" speaker series. This one-day writing workshop plus symposium celebrates Jewish literature and creative writing in the heartland.

The morning writing workshop from 10am-12pm is hosted by Caryn Mirriam-Goldberg (2009-13 Kansas Poet Laureate). Writing our own midrash – the Hebrew tradition of re-visioning traditional texts from the Torah and beyond – allows us to get into the control room of cultural and religious dominant narratives to rescript how we live and re-vision who we are.
The afternoon symposium from 1:45pm – 5:00pm will feature talks by Caryn Mirriam-Goldberg (2009-13 Kansas Poet Laureate), Renee Perelmutter (Associate Professor of Jewish studies and Slavic languages and literatures at KU), and Rena Rossner (author, and literary agent based in Israel).

Both programs are free. The symposium is open to the public, but the writing workshop requires a reservation. RSVP to the writing workshop here:
https://www.eventbrite.com/e/writing-workshop-with-caryn-mirriam-goldberg-tickets-47568657134

Lunch is provided for participants in the writing workshop. If you need a Kosher lunch, please email
JewishStudies@ku.edu
or call (785) 864-4664 before October 5.
Adult Education with Rabbi Mark Levin
Thursday, October 18 7:30pm


"The Importance, Rank & Value of Israel in our lives."
What are the inputs, the values, the criteria by which we judge? How have events over the past few years:

¨ the Kotel controversy
¨ the status of conversions in Israel
¨ treatment of the Palestinians
¨ the Nation-State Law
¨ the wars in Gaza
affected our attitudes and affection/disaffection for Israel?"


Join us for this important and timely conversation.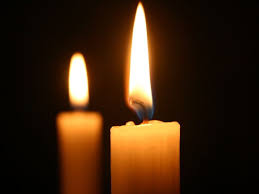 Saturday, October 13
10:30am
Shabbat Torah Service
with Sam Brody & Carrie Caine
Friday, October 19
7:00pm
Shabbat Service
with Cheryl Lester
Friday, October 26
7:00pm
Shabbat Service
with Shiray Shabbat.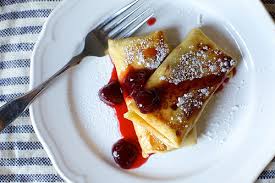 55th Annual
Blintz Brunch!
Sunday,
November 4, 2018
10am - 2pm
Tickets!
Help us sell and distribute tickets! If you haven't yet received your blintz brunch tickets, stop by the center or contact the office. Thank you!

Bake Sale!
Now is the time to begin to bake for the bake sale! Our bake sale always draws a lot of folks, and 100 percent of the profits go to the LJCC! Please make sure that your baked items are attractively packaged with ingredients listed if possible. Contact Steve Hurst with any questions.

Silent Auction:
We need your help!

If you have some unique Art or antiques, jewelry, collectors items, Tickets to KU games, the KU Theatre or the Lied center for events that you know you can't make, please consider donating them to our Silent Auction.

Include the following:
1.description of item; photo would help
2. estimated value
3. what the minimum price you would want to sell it for.

Solicit your favorite salon, specialty store or restaurant for a gift certificate donation.
Create a gift basket to be raffled off. Raffle is new this year. Put together baby items, food items, bath and beauty items, bird goodie basket. Buy items yourself or solicit from establishments.

You can drop items off at the LJCC or Contact Steve Hurst, (number below). The sooner we get items, the more prepared we will be with bid sheets and descriptions.

Gift Shop:
Wait until you see what Herb has in store for us. Many fabulous new items are already coming in!

Thanks so much for your help!

Steve Hurst
55th Annual Blintz Brunch Coordinator
(785) 766-0029; Hurstlaw@aol.com