The LJCC office will be closed tomorrow
for the July 4th holiday.
Shabbat Services This Week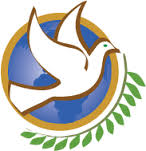 Join us on
Friday, July 6
at 7:30pm
for Shabbat Services
led by
Carrie Caine.

Oneg Shabbat will follow the service,
sponsored by Herb Friedson & Martha Taylor.

All are welcome!
LJCC Religious School Coordinator sought
The LJCC is currently accepting applications for the position of Religious School Coordinator for the 2018-19 school year. This position will entail working with our parents' committee to design and implement a new pilot program, developing monthly educational programming for students, helping prepare students for Bar/Bat Mitzvah, and hiring, training, and supervising teachers.
Application procedures:
Mail or email the following documents to the LJCC: 1. A brief resume outlining your qualifications (training, experience and providing contact information).
2. A cover letter explaining why you are interested in the position and why you believe you will be able to perform the specified duties.
3. Names and contact information for 3 references.
Contact Marty in the LJCC office for further information.



Silent Auction Co-Coordinators!
It may seem early, but now is the time that our Silent Auction Coordinators are out making contacts with business owners and others who might be willing to donate items for the Auction. There is a great system already in place for you to follow, and already folks willing to help out - we just need someone who can coordinate those efforts. Contact Steve at 766-0029 or hurstlaw@aol.com for more information.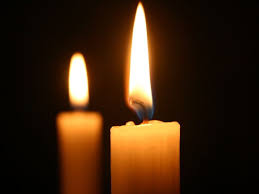 Friday, July 6
7:30pm
Shabbat Service
with Carrie Caine.
Saturday, July 14
10:30am
Shabbat Torah Service
with Sam Brody &
Carrie Caine.
Friday, July 20
7:30pm
Shabbat Service
with Shiray Shabbat.
Saturday, July 21
9:30pm
Tisha b'Av
with Sam Brody &
Carrie Caine.
Friday, July 27
7:30pm
Shabbat Service
TBA
Prayer Books
available for dedication
Thanks to a generous gift by Shirley & Goody Garfield and other donors, we are well on our way to our goal of having 100 new prayer books available at the LJCC. You may help us reach our goal by ordering a prayer book in honor or memory of someone of your choice. Cost is $36 per book, and acknowledgement of your gift will be imprinted on a bookplate in each prayer book that you purchase. Contact Marty in the LJCC office with any questions.