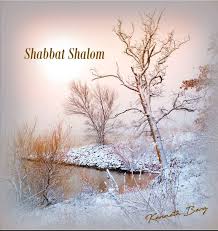 January 25, 2019
19 Sh'vat, 5779
Candlelighting 5:14pm

Security Procedures:


Doors will be locked
fifteen minutes
after the start of services.

We invite you to use the north entry (into the social hall) to come into the building for Shabbat.
Reminder:
Most Friday night Shabbat services
will now take place at 7:30pm.
Join us
this evening,
Friday, January 26
at 6:00pm
for Community Potluck Dinner
& Potato Bar
followed by
7:00pm Shabbat Services
led by Bridey Stangler.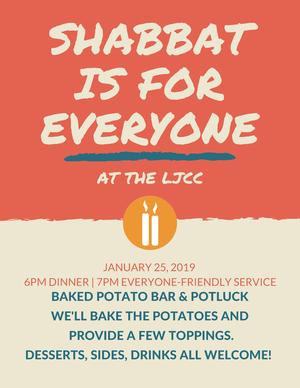 For the potluck:
Please bring a side dish or salad,
dessert and/or drinks!

Next week:
Friday, February 1
7:30pm
Shabbat Service & Text Study
with Carrie Caine.