Dear Family and Friends,

As always, summer is the time people who have meant to dump their family pet usually get that job done. They are packing up the car and everyone is excited, including the dog, until they realize they are being left at a kill shelter.

We have been working so hard on our day-to-day survival with so many dogs coming in - those who had no chance left but us - it has taken up every working hour. But it is time to focus on the reality of our financial crisis.

We thought our dreams had come true - our financial future was secure, we had a safe home for our dogs and we would no longer have to be asking for help to keep us going. But here we are again, and we must ask, once again, for your help.
On our meager budget, we have cut back everything we could, volunteers are filling in everywhere, and we stretch every penny to make sure it adds up to another life being saved. We need your help to continue what we do.
It has always been our philosophy that we don't turn our backs on dogs who have been neglected or hurt, who were unlucky first to lose a home, and then doubly unlucky to get hurt in the process. Or, as it is in most cases, they are hurt or neglected and then brought to a kill shelter.
We know "us" is all of you. Without knowing that we have your support, we could do nothing at all for these sweet beings, who rely on all of us together for their lives.
By law, the county shelters have to call us before a dog is euthanized, whether he's been hurt or just held the legal number of days. The city shelter tragedies make it to us also. The pleas never stop - one more pathetic dog who has touched a volunteer's heart and needs our help.
The pictures we receive could rip anyone's heart out, but that is the time for us to mobilize. We know why we are here - we need to save just one more and then one more, and on it goes.
Everyone getting this newsletter has proven that they are part of the solution; you are helping to turn those tragedies into happy endings, from offering a home to a deserving dog to giving your financial help.
The shivers go up my spine when I think of what we have done together, all the dogs who have been saved, and those who have gotten the most wonderful homes and amazing new lives. We have a lot of work still ahead of us. We need you. Your donation will help us keep saving lives.
Please donate what you can today.
Founder, 2002
Westside German Shepherd Rescue of Los Angeles
A 501(c)3 non-profit organization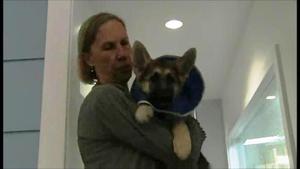 ---

4 Ways You Can Help
Please visit

our website

to donate, or use the link below:

Apply

to foster or adopt a dog today. Check out our

available dogs

here.

Shop at Amazon via our link, and 6% of your purchase will come to Westside! There is no additional charge to you. Just access Amazon via

www.shop4westside.com

, or click the Amazon logo below.



Vote for Westside in the Chase Giving campaign, and help us win a grant!

www.ChaseGiving.com




One of our most recent success stories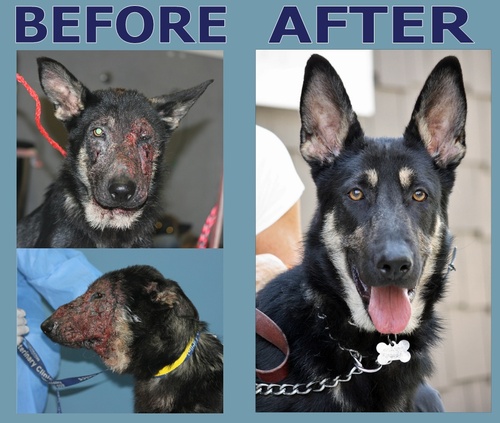 Dumped at a high-kill shelter, suffering from a severe case of demodectic mange, 5-month old Mandy was in utter misery, with a face that looked like raw hamburger and weeping, itching sores all over. Hidden in the back of the shelter, she would never have made it out alive had it not been for Westside. But look at her now, just 2 months later!
Meet some of the dogs Westside has helped in recent months:

Augie had a badly broken leg and needed bone graft surgery to repair his femur. His owners answered a flyer posted by a volunteer, but when they heard he was hurt, they never came to claim their dog. Today, Augie is running on all fours, and has a new home!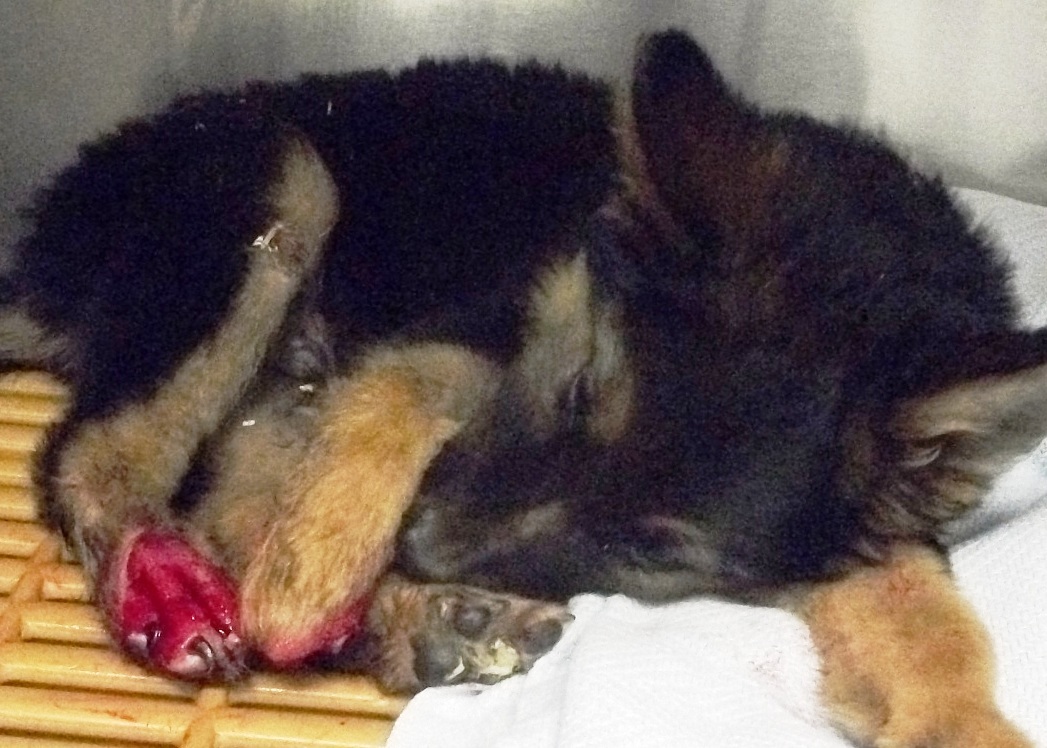 Noah was found so badly hurt - one of his paws had no skin left, and is still getting bandage treatments, but life looks promising for him now.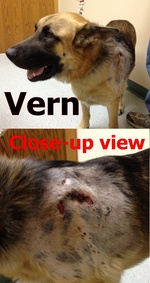 Vern was found on the side of the road by a Good Samaritan, with a huge bite taken out of his side.
Sammy (Samantha) was turned into the rescue with her sister. We were told there was a divorce and her owner couldn't keep them. We later learned that Sammy had a bad heart and would need a $3,500 PDA surgery. Today, Sammy is thriving in her new home.
Delilah, the street dog

from Taiwan, made her way to L.A. through the combined efforts of rescues across the globe, and has found her forever home here.
Watch Delilah's video :-)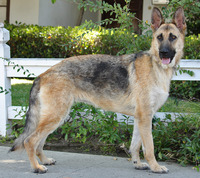 You would never believe this was the same dog 3 months ago!
Coda came to us with a severely neglected case of demodectic mange. With your help, we were able to give her the love and care she needed to make an amazing recovery.
Coda
transformation video
Visit our YouTube Channel