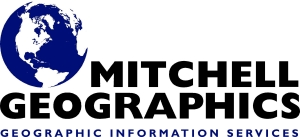 In This Issue:
New Orleans, June 13-15
Mitchell Geographics is your Pitney Bowes Software - MapInfo partner. For 12 years, we have delivered MapInfo and related mapping technologies, backed by in-depth technical product knowledge and award-winning service. Market analytics, data quality, geocoding, maps online, unique geo data... dozens of best-in-class geographic software and data products. Sourcing with us adds an independent, field tested, partner perspective...let MitchellGeo be your mapping guide. Contact us to discuss your mapping needs!
Have you heard? Anysite is back. Newly relaunched, this site selection and retail market analytics platform reveals trade area demographics and product market potential. more...




MapInfo Professional continues to lead in desktop mapping and geographic analysis. Version 11 features an overhauled browser window, integrated data access, Bing Premium services, and more. Major investments are being made in MapInfo Pro, so watch for more great features when version 11.5 hits the street this June. more...




Are your maps in the cloud yet? If you make maps in MapInfo Pro and need to publish and share them live on the web, then Stratus is for you. Contact us to schedule a demo of this new offering. more...

Built for custom, in-house business mapping systems, Spatial Server provides geocoding, routing, and map rendering of your data. more...

Pitney Bowes brings sophisticated data quality tools to you with this award winning services platform. With modules for address validation, quality checking, deduplication, guided corrections, and more, this leading technology will help you improve one of your most important business assets - your DATA. more...

Please contact us if you have any interest in these or any mapping software or data products. We also offer professional web mapping application development and GIS project services with a sister company.