From the very start of its history in 1318, friends of Innstadt appreciate the brewery's efforts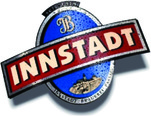 in holding on to values which cannot be bought for all the money in the world. For the Innstadt brewers, brewing beer has always been a passion and an art. And that has still not changed today. It is not just as one of the pioneers in the brewing of wheat beer; also with its whole range of beers the Innstadt brand stands for excellent enjoyment and flavor – indeed for the art of brewing at the highest level. Consequently, the Innstadt beer specialties are of the best, lasting quality. With an effective combination of tradition and modernity, the Innstadt Brewery is also well equipped for the future and is always seeking to fulfill its customers' demands through innovative on-going development. Today, and always.
For Brauerei Innstadt's beer, only the best from nature;
"Nothing belongs in beer, other than barley, hops and water."
The brewers of the Innstadt Brewery have devoted themselves to this original citation from the Bavarian requirement for purity evoked by Duke William IV in 1516. In this respect the Innstadt beer brewers accept no compromises. Strictly according to this purity requirement, only the best water, hops and malt are used as the genuine ingredients for producing the Innstadt beer specialties.