Workforce Training Fund in Action
Kayem Foods received a $114,000 Workforce Training Fund grant to provide employees with leadership training and to support classes in English for Speakers of Other Languages. Kayem employees are learning how to manage change, appraise performance, build relationships, and identify and overcome problems. Leadership skills and English-language proficiency are critical for Kayem employees as the company invests in new, complex machinery and, in growing its global presence, needs to meet international food safety certification requirements. The grant will fund training for more than 400 employees.
For more information on the Workforce Training Fund and application information, visit our website.

(above) Massachusetts Labor Secretary Joanne Goldstein toured Kayem Foods in Chelsea. She also met participants in the ESOL training program supported by the Workforce Training Fund. ESOL participants improved their English-language proficiency and learned essential workplace terminology and how to read production guides used on the job.

(right) Kayem Foods employee uses equipment to fix labels to Kayem products.
---
Training Program "Helped the Job Find Me"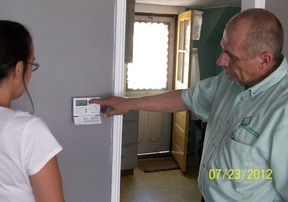 Meet Stanley Karwoski – former participant in the Building Performance Institute Building Analyst and Envelope Professional training program at Holyoke Community College. Mr. Karwoski's training was funded by a State Energy Sector Partnership grant from Commonwealth Corporation to the Regional Employment Board of Hampden County.
Prior to participating in this training program Mr. Karwoski was an unemployed veteran with more than 30 years of construction and facilities management experience. Now he is employed as a Senior Energy Advisor at Victory Energy Solutions, where he conducts energy assessments and audits at homes in Massachusetts with the ultimate goal of helping homeowners reduce energy costs and lower their carbon footprints. Victory Energy Solutions is an employer partner in a larger State Energy Sector Partnership-funded collaboration between the Regional Employment Board of Hampden County and Holyoke Community College. Paul Keyes, Owner/Partner at Victory Energy Solutions, decided to participate in this unique partnership because the company "needed a skilled workforce in order to sell and bill for services."
The State Energy Sector Partnership grant is funded by the United States Department of Labor and is administered by Commonwealth Corporation on behalf of the Massachusetts Workforce Investment Board. To learn more about the State Energy Sector Partnership grant, what made this partnership a success, and read more of Stanley's story, visit our website.
---
Pilot Program Prepares Young Adults for Entry-Level Work in Health & Human Services Fields
This summer ten young people are participating in the Diman Health Career Pilot Program, which provides training and work experience for young adults who are disconnected from education and work. After completing work-readiness training, participants received technical training at Diman Vocational Technical High School. Upon completion, all participants gained certification as a Direct Support Specialist. Putting their newly-learned skills to work, the participants are currently working paid internships in settings where they provide direct care to clients.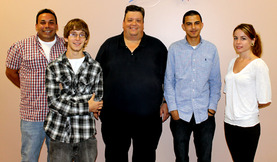 (above) Young participants with their mentors at the People Incorporated facility in Fall River. People Incorporated is a human service agency that offers employment training, job development and other services to its clients.
New Data Released Showing Regional Labor Market Challenges & Opportunities Across the State
In June, Commonwealth Corporation kicked off its Skills Gap reports and events series with Skills Gap: Supply and Demand in the Metro South/West Economy. Event participants were provided with the first of eight updated labor market reports: Labor Market Trends in the Metro South/West Region. The event, which Commonwealth Corporation co-hosted with the region's workforce investment board, Partnerships for a Skilled Workforce, focused on the report's findings specific to the Metro South/West region but also touched on statewide trends. The event was featured in the
Boston Globe
,
MetroWest Daily News
and
Worcester Business Journal
. The Labor Market Trends reports and Skills Gap events are a joint project of Commonwealth Corporation and the New England Public Policy Center of the Federal Reserve Bank of Boston. For the schedule of upcoming events and to download a copy of the Metro South/West report, visit our
website
.
---
Grantee Spotlight:
More Than Words
More Than Words empowers youth to take charge of their lives by taking charge of a business. More Than Words (MTW) began in 2004 as an online bookselling venture and now operates a bookstore and café storefront in Waltham and a warehouse in the South End neighborhood of Boston. Using funds from the Department of Youth Services (DYS), Commonwealth Corporation recently awarded MTW a grant of more than $13,000 to provide workplace readiness training and summer employment for youth involved with the Department of Youth Services (DYS).
Through MTW's transitions program, youth receive leadership and employment training that is embedded in core business operations. In addition to job-related responsibilities such as managing inventory or shipping online orders, youth are required to work toward a personal goal. These personal goals relate to what the young people hope to accomplish after their time at MTW – such completing their GED, getting into college, or securing employment. MTW participant Cory has set and accomplished two goals since joining MTW in December 2011 – he has completed his GED and received a promotion. He's now working toward securing full-time employment at a moving company and has already submitted an application.
Cory describes MTW as "not a job-job - it's a transitional job. It helps you prepare for what's next." Cory's favorite part of his job is the time he spends working on himself and the extra "push" and support he receives from MTW staff to keep working toward completing his goal. Participants have regular time set aside each week to work through "modules" that relate to their goals. Among other topics, modules address how to talk about a CORI, write a cover letter and resume, complete a GED and research colleges. To learn more about More Than Words, visit their
website
.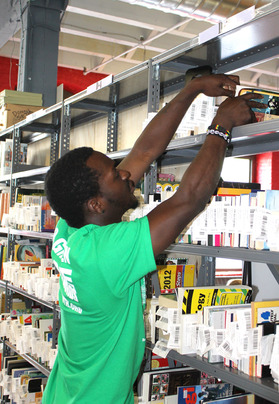 (left) MTW participant Jarris works on adding newly donated books to the inventory, where they are now available for sale online. Like Cory, Jarris' favorite part of his work
is the portion allocated for him to work on building a better future for himself. Jarris' personal goal was to get into a school – which he has accomplished. Through Year Up, he'll start a one-year intensive training program in technical skills in September and then will participate in an internship at one of Year Up's corporate partners.
---
New Guidebook on Workforce Development Partnerships to be Released
Commonwealth Corporation will release Partnerships: A Guide for Workforce Development Practitioners in August. The guidebook identifies the different types of workforce development partnerships, the steps to establishing a partnership, its leadership and staffing, and processes for running a successful partnership. The partnership guidebook and the Measuring Business Impact guidebook, published in December 2011, were both developed under Commonwealth Corporation's Workforce Development in Practice Series, an ongoing initiative designed to share tools and examples of effective practice with workforce development practitioners in Massachusetts and beyond. The partnerships guide will be available to download on our website.
---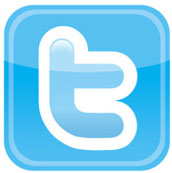 Follow us on Twitter
@CommCorp_MA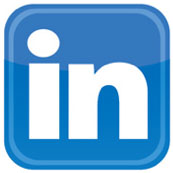 Find us on
LinkedIn