Pearl of Great Price released as a Kindle Select ebook!
In March, my novel
Pearl of Great Price
made its debut for Kindle on
Amazon.com
.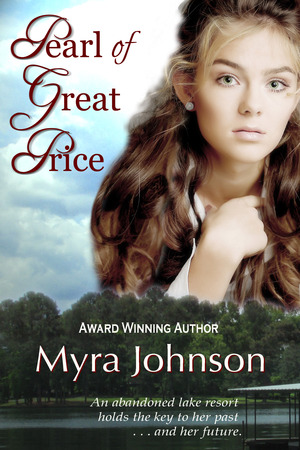 An abandoned Arkansas lake resort holds the key to a young woman's past . . . and her future.
Raised by her grandfather after her mother died, flea market manager Julie Pearl Stiles promised herself she'd postpone the search for her absentee father until the truth could no longer hurt Grandpa. Then one crazy June day ushers in a series of discoveries that threaten to turn Julie's peaceful, small-town life upside down. Her encounter with Little Rock socialite Renata Channing seems more than coincidental, but equally disconcerting is her grandfather's immediate dislike for real estate entrepreneur Micah Hobart.
As Julie is drawn deeper into the tragic past Micah and Renata share, she finds herself questioning everything she's ever believed about herself, her family, and her future.
Praise for Pearl of Great Price
"A compulsive read! I honestly couldn't put this book down."
"This book really will keep you on the edge of your seat...trying to figure who is who in this book."

"Myra has a gift of writing a heart-warming story that includes inspiration, forgiveness, trust and humor."
Heartsong Presents titles now available as ebooks
Click on the book covers to be taken to the Amazon Kindle link.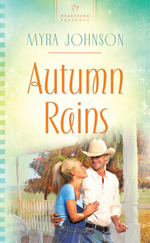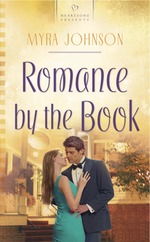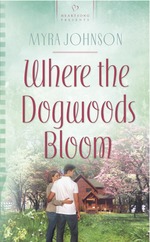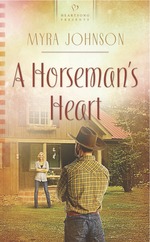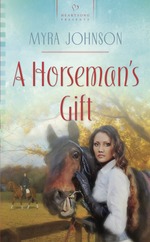 Special pricing on this two-book set at Christianbook.com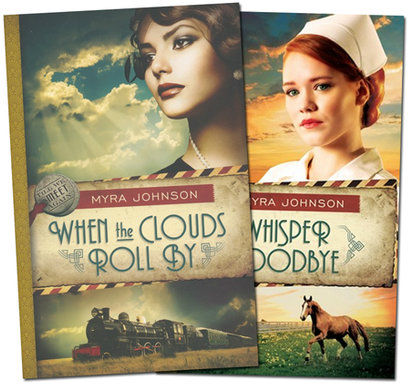 Hi, friends,

Thanks for welcoming me into your inbox, and always feel free to email me with comments or suggestions!

I hope you had a blessed and worshipful Easter. My husband and I were deeply moved by the beautiful and inspiring Holy Week services at our chuch. As members of the traditional choir, we found special meaning in the music and anthems.

CHRIST IS RISEN! HE IS RISEN INDEED!

Now I look foward to meeting with readers next Sunday, April 27, at Park Road Books, Charlotte, NC, where I'll be signing copies of my newest release, Whisper Goodbye. More details below!


We welcome a new baby granddaughter!

At the end of February, I was thrilled to be present for the birth of our seventh grandchild and third granddau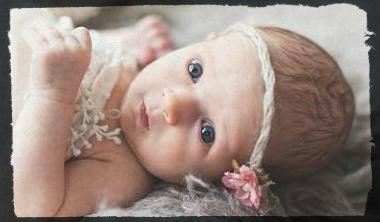 ghter, Evangeline Joy, born to our daughter and son-in-law home on furlough from their missionary work i! Evangeline is beautiful (naturally!) and perfect in every way. We've been so blessed to have this time with our daughter and family before they return to Ethiopia in mid-May.
Whisper Goodbye receives 4 1/2 stars from Romantic Times!
"Without a doubt, Johnson can write engaging, emotion-driven historical fiction."

Whisper Goodbye is the second novel in my "Till We Meet Again" post-WWI historical romance series for Abingdon Press.

Crippled both physically and emotionally by his war injuries, First Lt. Gilbert Ballard struggles to find himself again in civilian life. After breaking his engagement to Annemarie Kendall, he has found solace in the arms of Mary McClarney, a spunky Irish immigrant nurse he met at the Army and Navy Hospital in Hot Springs, Arkansas. Yet Mary's love for Gilbert goes unreturned.

If it's not Gilbert's insane jealousy over his former fiancée's new marriage, it's his addiction to pain killers and gambling that thwarts Gil's own happiness. Worse, Gilbert's mother, Evelyn, continually reminds him of what he lost when he pushed Annemarie away. Under Evelyn's critical eye, Mary fights to believe in her worth, wondering if she will ever be enough.

As Mary longs for the day when Gilbert will finally let go of the past and learn to love her as she loves him, she realizes that the only way to open Gilbert's heart is to whisper her goodbyes . . . and pray God will bring them back together.

Praise for Whisper Goodbye

"Having read the first book in this series, When Clouds Roll By, I was very curious about how Myra Johnson would redeem Gilbert Ballard, the WWI amputee who succumbed to drug addiction, alcohol, and self-destructive behavior. . . . Myra skillfully weaves a story of patience, hope, and redemption. . . . Myra took each of her characters through a period of personal growth and realization that made the romantic scenes more poign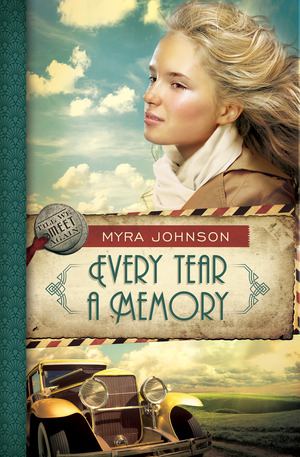 ant. Lovely story. Highly recommended for lovers of historical

romance.

"

Watch for Every Tear a Memory, the third and final installment of the Till We Meet Again series, coming next fall!



Speaking, Blogs, & Other Events
Sunday, April 27, 2:00-4:00 p.m. Book signing for Whisper Goodbye, Park Road Books, 4139 Park Road, Charlotte, NC.

Tuesday, May 13, Tuesday, June 10, and Tuesday, July 8, blogging in Seekerville.

In case you missed some recent blog appearances . . .

An "interview" with romantic heroine Mary McClarney from Whisper Goodbye.

Talking about the writing life and lastest releases, Novel PASTimes, day 1 and day 2.

Saturday, June 28, 2:00 p.m., Author Dora Hiers and I will present our joint program on "Creating Characters that Come Alive" at the Morrison branch of the Charlotte-Mecklenburg Library System. We'll repeat the program on Monday, June 30, 6:00 p.m., at the Mountain Island branch, and on Wednesday, July 9, 6:00 p.m., at the Mint Hill branch.




Recent reads