The countdown to our Global Summit is heating up, and we're cranking up the intensity by bringing you more cutting-edge content that will supercharge your supply chain operations. As always, if you have any questions let us know. We're here to help!
Best,
Lora
---
Two New Reports Have Published!
Why Is S&OP So Hard?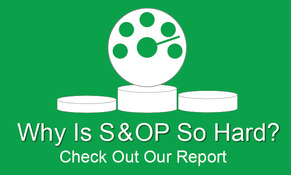 Sales and Operations Planning (S&OP) is over 35 years old, but only 56% of companies think they have effective processes. That is a large gap to close. We understand the challenges you face and have written a report to give you the running start needed to cross the chasm and make your S&OP strategy effective. Within the report we identify:
How do you define your S&OP maturity

The five barriers to S&OP maturity

Misconceptions holding you back from S&OP excellence
By reading this report, supply chain leaders will learn how to evaluate current internal S&OP processes, identify gaps, align internal teams to close them, and accelerate performance.
Read the full report here
Supply Chain Metrics That Matter: A Focus on the Chemical Industry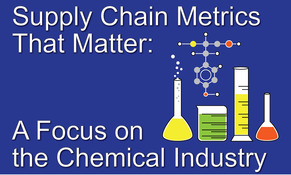 Supply chain performance matters more than ever for chemical manufacturers. The industry has struggled to maintain momentum after the earlier economic downturn, and performance has been inconsistent across the major players. Some manufacturers have improved, a few have stalled, and others have fallen behind the pack. We benchmarked performance of companies like Azko Nobel, Dow Chemical, Eastman, K&S AG, PPG, and more to analyze their results and deliver an analysis of the true state of the chemical industry.
In this report we tell you who's outperformed the industry and their competition, how they've achieved it, and what you need to do to catch up.
---
Supply Chain Leaders Speak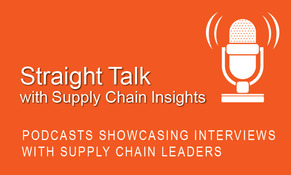 In our podcast series Straight Talk with Supply Chain Insights we interview some of the most innovative supply chain business leaders around. Listen to our latest podcasts to hear about emerging trends, current best practices, impending challenges and success stories. In just a few minutes you'll learn how to take theory and implement it into effective practice.
---
We've Secured Speakers That Will Ignite a Revolution Within Your Company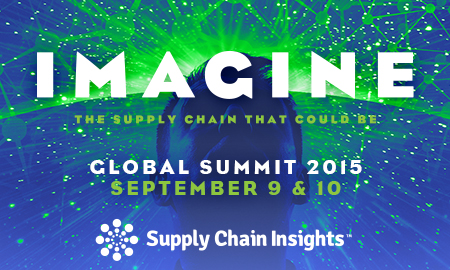 The supply chain revolution has started. Emerging trends, bleeding edge technologies, and talent shortages are converging to create one of the most challenging periods imaginable in supply chain.
We want to help. At our Global Summit we are featuring global experts whose only focus is on how global trade is going to change, the influence on the race for supply chain 2020, and how it will affect the end-to-end supply chain. Their keynotes will teach you how to define and align the steps you, as a supply chain leader, need to take to maintain a competitive edge. Join us Sept 9th and 10th when Dr. Pankaj Ghemawat and Dr. Richard Florida tell you where global manufacturers like you should be headed, where you may falter, and how you should protect yourself and outmaneuver your competition.
The content shared at the Global Summit will arm you with a critical competitive advantage to assess and respond to inevitable transformations in supply chain. Join us to become an expert by learning about:
Supply Chains to Admire: Who's doing it best

Changing Economies and Changing Times

Digital Supply Chain: Innovation to Power Growth

Driving Supply Chain Transformation

Supply Chain Games That Leaders Play
---
Listen to Our Webinar "Why Is S&OP So Hard?"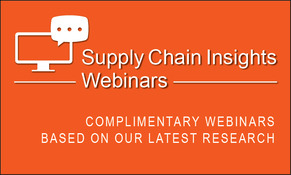 S&OP processes are three decades old. They take many forms. Frustrations abound as supply chain leaders attempt to overcome the change management issues. In this webinar, Lora talks with Peter Murray, APICS leader in S&OP , about the future of sales and operations planning and what you can do to improve performance.
Read the full report here
This
55 minute webinar
will deliver actionable advice, expert opinion and predictions about the future of S&OP.
---
Ready to Take Your Career from Good to Great?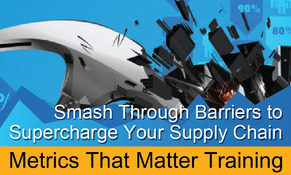 Join us August 13th and 14th in Philadelphia for a
two-day training session
designed for the mid-level supply chain leader. In the first day, you will gain insights on the translation of supply chain excellence to business performance, insights on the Supply Chains to Admire, and how to drive business alignment to accelerate goals. In the second day, you will imagine the supply chain of the future and create a vision for Supply Chain 2020 through a facilitated experiential team learning activity. In this game environment, named SCI IMPACT!, participants will cement their definitions on the importance of outside-in processes and the digital supply chain.
---
Read One of Our Latest Blogs
We're prolific writers at Supply Chain Insights. You can read one of our latest blog posts here. If you have comments or questions let us know. We love hearing from you.
Supply Chain Shaman Blog
Lora's LinkedIn Influencer Posts
Global Summit Blog
---
Take a Survey
You give to us, we give to you! That's our motto. We are firm believers in the open content research model, which means we take what you give us, apply detailed algorithms and write research to provide you with unique insights. Even better, when you contribute to our research you get an invite to a private roundtable to discuss results. Take a survey and be part of something transformational.
---
Upcoming Webinars
Join us for any or all of these upcoming webinars. Here's a list of webinars where we're either hosting or participating/ Register now!
Supply Chain Insights Hosted Webinars
Supply Chain Insights Sponsored Webinars
Listen To Our On-Demand Webinars