The 2012 World's Worst Pollution Problems Report Reveals Impact Across 49 Countries




The health impact of pollution is the same or higher than some of the most dangerous diseases worldwide, like malaria and TB, according to the

2012 World's Worst Pollution Problems report

just released by Blacksmith Institute and Green Cross Switzerland.

Using data from 49 countries, the new report paints the first global picture of the true extent of pollution's toll.

"This report is crucial because it points out that toxic pollution causes as much death and disability as diseases like malaria and tuberculosis," says Richard Fuller, President of Blacksmith Institute.

"Until now, the problem of pollution has not received as much attention as these other global health threats because there has been very little data. This report will hopefully change all that."
In last year's report, the Blacksmith team began to attempt to put a figure on pollution's toll by calculating the disease burden of individual contaminated sites. Building on that, this year's report calculates the health impact of pollution at contaminated sites in over 49 countries. The calculations reveal the impact of pollution in
Disability Adjusted Life Years, or DALYs
,
which capture the total number of life years lost from early death as well as any reduction in quality of life resulting from disease. (see the graphic below from
wikipedia
for more info on DALYs)

Here is a comparison of the DALYs for HIV/AIDS, tuberculosis and malaria to the DALYs from industrial pollutants listed in the
2012 World's Worst Pollution Problems
report:
| | |
| --- | --- |
| Industrial Pollutants | 17,147,600 |
| Tuberculosis | 25,041,000 |
| HIV/AIDS | 28,933,000 |
| Malaria | 14,252,000 |
The report also lists the
Top Ten Toxic Industries
responsible for some of the world's worst pollution problems. As in the previous report, the 2012 report finds that contrary to popular belief, most instances of toxic pollution result from poorly regulated, locally owned small- and medium-scale operations, rather than large multinational corporations. The solutions suggested in the report therefore take into account the need for cleanup as well as preserving livelihoods.
Click here
for a slideshow of the
Top Ten Toxic Industries
:
| | | |
| --- | --- | --- |
| Rank | Industry | DALYs |
| 1 | Lead-Acid Battery Recycling | 4,800,000 |
| 2 | Lead Smelting | 2,600,000 |
| 3 | Mining and Ore Processing | 2,521,600 |
| 4 | Tannery Operations | 1,930,000 |
| 5 | Industrial/Municipal Dump Sites | 1,234,000 |
| 6 | Industrial Estates | 1,060,000 |
| 7 | Artisanal Gold Mining | 1,021,000 |
| 8 | Product Manufacturing | 786,000 |
| 9 | Chemical Manufacturing | 765,000 |
| 10 | Dye Industry | 430,000 |
The
2012 World's Worst Pollution Problems
report is the latest in a series of pollution reports released annually since 2006 that document the state of the world's worst polluted places and pollution problems. Read the reports at
www.worstpolluted.org
.
---
In the News: The 2012 World's Worst Pollution Problems Report
Click
here
for complete coverage. Here are some highlights: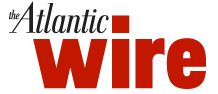 ---
Thank You! Blacksmith's Annual Golf Benefit Raises Thousands for Pollution Cleanup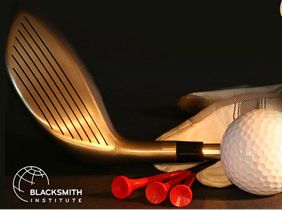 Did you know that one day of golf can change someone's life? It can if you played at one of our annual golf benefits.

This year, we broke the record for the amount of funds raised at the event. As a result, we can clean up even more polluted places this year. Thank you for your support.