New Analysis: Pollution #1 Cause Of Death In Developing World



Often called the invisible killer, pollution can no longer be ignored now that new analysis from the Global Alliance on Health and Pollution (GAHP) has confirmed that pollution is the largest factor in disease and death in the developing world.

New figures show that pollution causes almost three times more deaths than malaria, HIV/AIDS and tuberculosis combined. LEARN MORE.
---
U.N. Responds To Our Call To #SpotlightPollution In The SDGs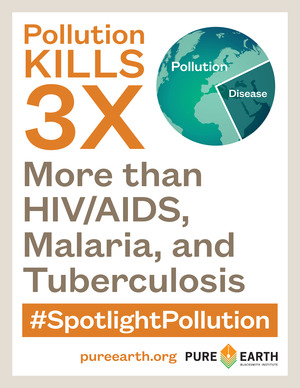 Your voices are being heard.

Our call to #SpotlightPollution in the Sustainable Development Goals (SDGs) has rallied supporters worldwide to the urgency of the issue, and the U.N. seems to have taken notice.

We have received 26 letters of support from governments, agencies, NGOs and universities.

But it is not over until the final draft of the SDGs are released. You can help. Have you signed the petition? LEARN MORE.

---
Breaking Mexico's 500-Year-Old Toxic Tradition (VIDEO)

Did you know that 70% of the population in Mexico is "poisoned" at each meal by food cooked in or served on traditional pottery made by local artisans using toxic lead glazes?

Did you know that a lead-free glaze is widely available, which can produce the same famous shine in Mexican pottery, at a lower cost?

Unfortunately, many in Mexico are not aware of this either.

Now, renowned poet, novelist and environmental activist Homero Aridjis has made a heartfelt plea for a lead-free Mexico in a video statement supporting "Barro Aprobado"--a campaign launched by Pure Earth/Blacksmith and partners -- to raise awareness and break this toxic tradition that has gripped Mexico for 500 years.

See fact sheet and infographic. Visit the Spanish language website.

---
Soccer Field Transformed From Toxic Lead Dump To Safe Play Space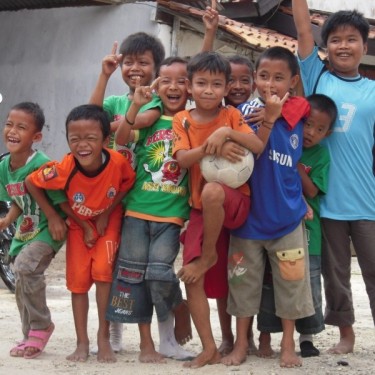 In Cinangka, Indonesia, a playground near the primary school was so toxic that parts of the field had lead levels that measured 123 times above the World Health Organization (WHO) standard.
Hundreds of children were getting posioned everyday, running around barefoot on the playground.
Something needed to be done fast. So
Pure Earth/Blacksmith experts decided to "bury" the problem using a process called encapsulation.
LEARN MORE.
---
A Toxic "Craft" Village In Vietnam Cleans Up (VIDEO)

Surrounded by rice paddies in the agricultural heartland of Vietnam, the village of Dong Mai is deadling with a deadly legacy that is sickening locals like Mr. Bùi Văn Lỏng and his grandsons.

Years ago, the residents of Dong Mai produced traditional bronze castings. But in the 1970s, they switched to battery recycling. Dong Mai is one of thousands of toxic "craft" villages that dot the Vietnamese landscape.

Watch what Pure Earth/Blacksmith is doing in Vietnam.
---
Save The Date: Sept. 29 - Play Golf, Do Good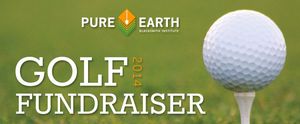 The 6th annual Pure Earth/Blacksmith
golf benefit returns to the Sleepy Hollow Country Club in Westchester, New York, on September 29, 2014.

Register now to play or sponsor the event.



---
How Hard Is It To Clean Up A Toxic Polluted Secret Site Sitting On Top Of A Bomb?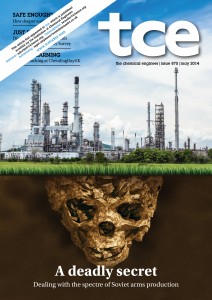 The May issue of TCE magazine featured the story behind our work dealing with one of the most dangerous examples of legacy pollution – the toxic remains of Soviet arms production.



The plant was a toxic dump on top of a forgotten 'bomb' in the centre of a city housing 290,000 people. It had all the components and potential for a historic and horrifying industrial accident.

Read the rest of the story, a first hand account by Andrew McCartor, Pure Earth/Blacksmith's program director for Eastern Europe and Central Asia.