Fighting Toxic Pollution With Science and Research

Knowledge is power. In the fight against pollution, it just might be the best weapon of all.

With a throve of data from field projects around the world, and close relationships with experts, academics and governments, Blacksmith has made it a point to share information and collaborate on research and studies.

Blacksmith's latest study, a joint research partnership with Mount Sinai using data from Blacksmith's Toxic Sites Identification Program, was recently published in the premier journal Environment Health Perspectives. As a result, the study garnered extensive attention in news media outlets including Science News, Scientific American, IPS News Service, and Time magazine.

"People just don't understand how serious the problem is," says Dr. Anne Riederer, who is guiding Blacksmith's research program. "There's currently not a lot of research on communities exposed to toxic pollution in poor countries.

As a result, pollution is not a priority when it comes to funding, reporting and policy making."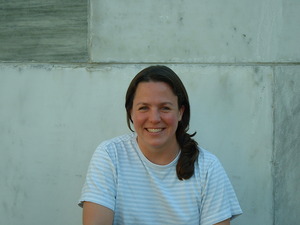 With a degree in neuroscience, a Masters in Foreign Service, and a Doctorate in Environmental Health from Harvard, Anne has the perfect combination of scientific skills, and academic and policy experience to help Blacksmith increase understanding about the impact of pollution on the lives of over 200 million people, and the reverberations of this health crisis on the local and world economies.

"I am particularly interested in developmental neurotoxicants like lead, mercury, PCBs and other environmental contaminants that we know are associated with irreversible cognitive and learning problems when kids are exposed to them in early life," says Anne. "So my mission is to do the science to help protect pregnant women and children in developing countries from these hazards in the environment."

After working in policy early in her career, Anne shifted her focus to science and research when she realized that it would take a generation or two for environmental laws to actually have an effect on the lives of people living with pollution.

"We need to fill in critical gaps in knowledge about how toxic contamination affects health, and which solutions really work to reduce exposures so we can take widespread action," says Anne.

"For example, when I was previously working in contaminated communities in the Philippines, we found that mercury exposures in local women were mostly due to consumption of canned mackerel. So we made a recommendation to the Philippines Department of Health to issue a consumption advisory telling women what fish to avoid while pregnant ."

Blacksmith has also been promoting pollution research by publishing the peer-reviewed Journal of Health and Pollution. In addition, a small grants program was established to help developing country researchers complete and publish their studies, and a Blacksmith partnership with AuthorAID was formed to offer courses to train researchers on how to get their work ready for publication.
---
Database of Global Toxic Hotspots Goes Public

A new website (www.pollutionproject.org) with a searchable public database offers open access to information about global hotspots collected through Blacksmith's Toxic Sites Inventory Program (TSIP)--an ongoing effort to identify and assess some of the world's worst polluted sites.

As of December 2012, more than 1500 sites have been visited by Blacksmith staff in 49 countries. An additional 500 sites are expected to be identified and assessed by the end of 2013. The TSIP is supported by a consortium of international agencies, including the World Bank, European Commission, UNIDO, Asian Development Bank, and Green Cross Switzerland, and implemented by Blacksmith Institute.
---
First Successful Demonstration of Borax Method in Indonesia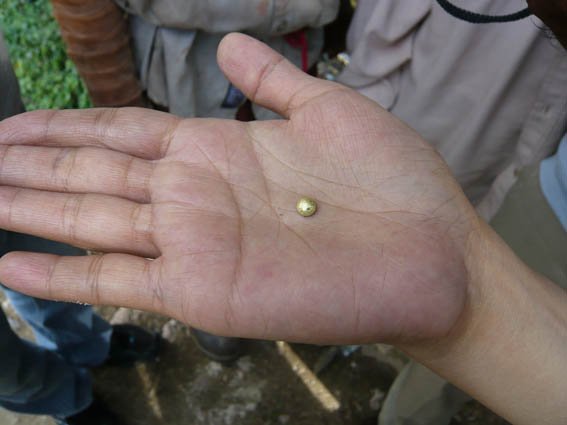 The photograph on the left shows the one gram of gold we extracted from ore using the borax method. This was the first successful demonstration of the method in Lalar, Sumbawa, in Indonesia. The trial was conducted by Blacksmith and Peter Appel of the Geological Survey of Denmark and Greenland.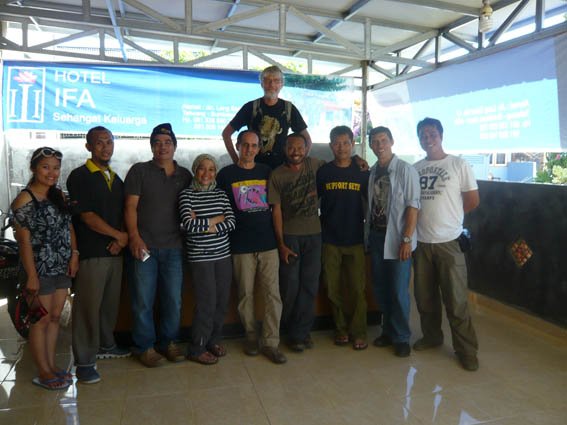 Originally from the Philippines, the borax method replaces the use of toxic mercury in the gold mining process. According to local miners, our trial yielded more gold than they would have expected using mercury.

As a result of this demonstration, local miners are now eager to learn more about the borax method, which, if adopted, could lead to a drastic reduction in mercury emissions in Indonesia, one of the world's largest suppliers of gold.
Blacksmith's research team has also produced a study on borax to increase understanding of the potential of borax as a suitable, non-toxic replacement for mercury in the gold mining process.
---
Detoxing Rice Fields in China's Cancer Villages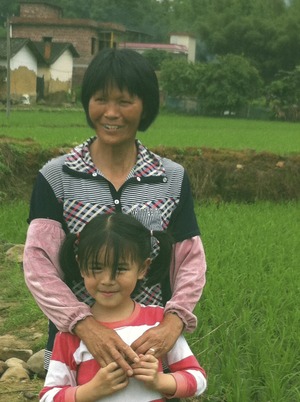 Although revelations about China's toxic rice problem just made the news last month, a solution is already close at hand because Blacksmith has been working on detoxing rice fields in China since 2009.

Blacksmith has used lime to detox rice fields in Jianxi province, where the pollution comes from a copper smelter; and in Guangdong province, Blacksmith is using special strains of rice to "phyto-remediate" the soil, contaminated by mine tailings.

Youtian He, a farmer in Shangba, is working with Blacksmith on cleaning up his fields of rice and sugar cane. His wife and brother are now suffering from cancer, and he worries about his young daughter (pictured), who remains threatened from the toxic soil outside his home. Read more in The Pollution Blog.
---
Blacksmith Addresses Misconceptions About the Toxic Trail of Old Batteries in the New York Times

With the ever-growing demand for cars, the improper recycling of used lead-acid or car batteries is one of the world's worst pollution problems.

While recent news reports have focused attention on the mistakes made by large battery recyclers, their failure to abide by regulations causes just a fraction of the toxic pollution and lead poisoning on a worldwide scale. The real problem lies elsewhere. Read our response in the New York Times.
---
Mexico's Pretty But Poisonous Tradition (VIDEO)
"In all the years... I have never heard of anybody who has died because he resided in a house that used greta."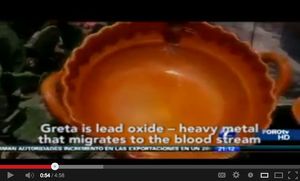 The above quote from a Mexican potter throws light on the difficulty getting Mexico's 50,000 artisans to change the traditional way they produce their pretty but poisonous pottery using "greta" or toxic lead glazes.

Blacksmith has been working with the government to introduce lead-free glazes to the industry. Watch this television news story to hear potters and pottery distributors, local government officials, and also Daniel Estrada, Blacksmith's coordinator in Mexico, talk about this national problem.
---
2012 Annual Report Is Released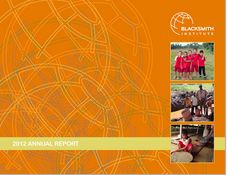 Blacksmith Institute's latest annual report is now available online, offering an overview of our work around the world in 2012.

The report highlights site-specific cleanup projects undertaken in Vietnam, Kyrgyzstan, Senegal, China, India and other countries, as well as key developments such as the launch of the Global Alliance on Health and Pollution, an unprecedented international effort to respond to the threat of toxic pollution on a worldwide scale.