Among them are lecturers, doctors, researchers, engineers and other pollution and public health experts who bring with them knowledge of the local community. Many have worked with the environment ministries of their countries, and some are founders of local and regional NGOs.
Meet some of Blacksmith's global team and find out what they are doing from Kenya to Tajikistan
.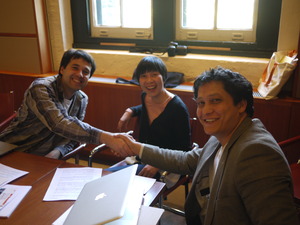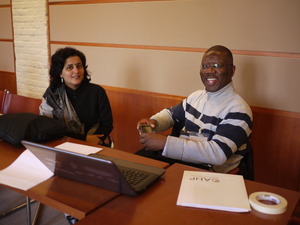 ---
Research: Borax as a Safe Alternative to Mercury
Blacksmith's research team has produced a paper on the summary of health risks
associated with using b
orax in artisanal and small-scale gold mining.
The paper will help increase understanding of the potential of
borax as a suitable, non-toxic replacement for mercury in the gold mining process.
The borax method has been successfully used in parts of the Philippines for 30 years.
Blacksmith is currently running a pilot borax project
in
Indonesia,
one of the world's largest suppliers of gold.
---
New Online Resource Pools Global Pollution Knowledge
The
new website for the Global Alliance on Health and Pollution
(GAHP) is the one-stop resource for all information related to global pollution. Research, tools and guidelines, strategy papers, pollution data, cleanup project details and other information from a range of expert sources, agencies, countries and Blacksmith's own database will be pooled together here.
"Sharing information is the key to global pollution cleanup," says Richard Fuller, President of Blacksmith Institute, which acts as the Secretariat for the GAHP. "Countries trying to deal with their polluted sites do not have to start from scratch."
"We have a wealth of information about successful
techniques that can be replicated from country to country. We have data about contaminated sites, health impacts, case studies, and
protocols."
Look for the site to grow over the next few months as we add more useful resources. Let us know what you would like to see on the site.
---
Focus on India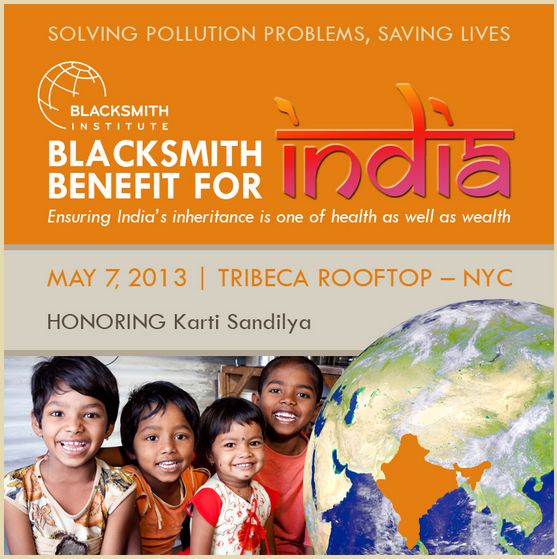 India's Amazing Pollution Story:
Recently, Blacksmith received a letter from a man who said he was writing to us as a "last resort." He was asking for help dealing with toxic pollution in his neighborhood in India, half a world away from our offices in New York.
What this man understands is that he is not alone. Today, India is on the verge of a major change. Within the next few years, ten of the worst sites in India will be dealth with.
>>

Read our post in Indiaspora.
Join us for Blacksmith's Benefit for India
: On May 7, friends and supporters of the Indian community in New York will gather to raise funds and awareness for pollution cleanup in India.
Join us for the
Benefit For India
, because pollution is everyone's problem.
---
VIDEO: A Coversation with Dr. Alexey Yablokov about Fukushima, Chernobyl and the Staggering Impact of Pollution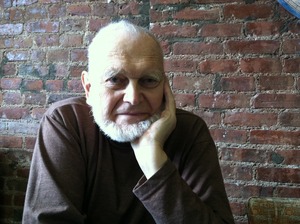 Dr. Alexey Yablokov, one of the world's leading authorities on radiation contamination, recently sat down for a conversation with Blacksmith about Chernobyl, Fukushima, and the impacts of global pollution.
"We passed a red line,"
he says, going on to attribute the "disappearance" of a staggering number of people to pollution.
Watch video highlights of the conversation
.
Take a
Google street view drive though Namie-machi
, the town devasted by the earthquake, tsunami and the Fukushima disaster.