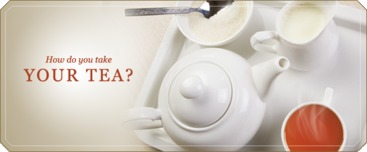 Dear Parent Community,

Following our highly successful first 'Tea' I would like to invite you to another afternoon on the 7th of November, this time in the gazebo.
Would you like to share something that is on your mind?
Do you have an idea or suggestion for EWS?
I would love to have you join me before pick-up for an informal chat.
We welcome again, Mahatma Ghandi.
Wednesday, November 7, 2pm
EWS Gazebo


We are so fortunate to have parents who volunteer to clean, bake, speak, make coffee...you name it, they do it!
Big thank you to these parents who are making EWS shine brighter...
All of you are anointed with
Volunteer Appreciation recognition!

Karen Durovich
- you are a jack of many trades, dear friend
Lee Marchman
- is there anything you can't do? wow!
Mark Hulbert
- for the long laundry list of things you do to make EWS a great school!

Jen McGonigle
- sainthood. we can't begin to thank you for your unbelievable organizing skills in the Annual Campaign; (btw, your hubby gives a fantastic development plug!)

Paige Chandler
- you are super woman in disguise, right?? your help with spirit wear, the website, development, our sanity....priceless
Pat Mackenzie, Rebecca Moore, Karen Durovich, Patrick Dyess, Candor Plaza, and Ann Marie La Lumia
- you rock with the coffee table - thanks for going above and beyond for the tour this week!!
Shelley Riselvato, Rebecca Foster, Robyne Borhanian, & Annie Oberstar
- Holiday Faire team; we are so fortunate to have your leadership for this beloved event!
Rhonda Lanning
- help with the fundraising and burrito project has been tremendously helpful.
Caren Swanson
- your facebook updates are awesome!
Heather Collick
- cannot thank you enough for your help with publicity - you are an angel.

Wendy Ziegler
- thanks for spending a cold, rainy morning blowing up balloons and helping with clean up; unforgettable.

Dana Nicholson, Janet Buehler, and Rebecca Moore
- ladies, you were articulate and thoughtful as panelists this morning for the tour!

Nataliya Hulyayeva, Jennifer Minnelli, Daniel Tanzer, Mary Patten, Marta Matsumoto, Claire Viadro, Anne Marie La Lumia, Tiffany Shubert
- your goodies for this morning's tour were to die for! we were in baked-goods heaven.
Danielle Tanzer
- providing our families with SCRIP!
Tricia Abbott
- providing a meal for the high school faculty - yum!!
Tim Dowdall
- covering many sport events, loading and sifting through photos, and your photography skills!

Kristen Grosser
- biodynamic garden in the nursery play yard is wonderful due to your tender loving planting!
Has Someone Gone Above and Beyond for EWS?

Nominate them for Volunteer Appreciation recognition!! Send your nomination to admissions@emeronwaldorf.org to be mentioned in the next Emersonian.