The Emersonian is a weekly e-Newsletter sent to the
Emerson Waldorf School community every Wednesday during the school year.
919.967.1858 | emersonwaldorf.org




---
Thanksgiving Assembly

---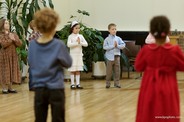 From 1st to 12th grade, the classes perform a song, a riddle, a poem, movement – something that reflects their skill and curriculum.
TODAY! November 21
11 am - 12 noon
(Pick-up at EWS is at 10:10am)
All School Assembly
Eno River Unitarian Universalist Fellowship (ERUUF)
4907 Garrett Road
Durham, NC



---
The Spiral of Light
---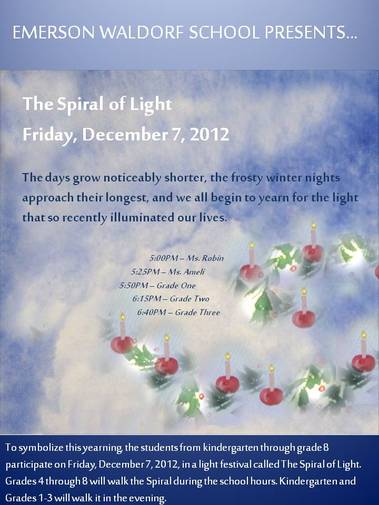 Spiral of Light
The days grow noticeably shorter, the frosty winter nights approach their longest, and we all begin to yearn for the light that so recently illuminated our lives. To symbolize this yearning, the students from Kindergarten through Grade 8 participate on Friday, December 7, 2012, in a light festival called The Spiral of Light. Grades 4 through 8 will walk the Spiral during school hours. Kindergarten and Grades 1-3 will walk it in the evening.

In the Brown Wing, a spiral path is laid out of boughs of evergreens. Moss and crystals are placed on the greenery and stars of gold shine along the path. A single candle in the center of the spiral lights the room. One at a time, the children walk the spiral. As each child approaches the entrance of the spiral, they receive a white candle in a shiny red apple, which they carry along the path.They light their own candle from the center candle and then turn to walk back out. On the journey back, they place their light upon a gold star. Gradually, the whole spiral becomes aglow with candlelight. Music softly plays as the children quietly leave the room followed by their parents.

Parents, please check the schedule below to know what time your child's Kindergarten or Grades class gathers in the High School building. It is very important to arrive on time. The festival is carefully prepared, and the door will not be opened once the festival begins. Enter the building silently and bring your child to his/her teacher, who will tell a seasonal story to students while you wait quietly in the hallway. When ready, you will be led to the Brown Wing. The class teacher and students will quietly follow you and will sit on benches around the spiral. After the festival is complete, please gather your child's belongings and wait in front of the Brown Wing for your child's apple and candle. We ask you to hold this quiet and reverent soul mood as you make your way home and end your day. Thank you again for your support.

Gathering Time (in the HS Emerson Room) Start Time
5:00PM – Ms. Robin ………………………………………..5:15PM
5:25PM – Ms. Ameli ……………………….………………..5:40PM
5:50PM – Grade One ………………………………….……6:05PM
6:15PM – Grade Two………………………………………..6:30PM
6:40PM – Grade Three …………………....………………..6:55PM

Greens Needed for Spiral of Light!
Parents, please contact Ms. Comaniciu, Ms. Rogers, or Ms. Guinan if you or anyone you know has greens to donate from downed trees and branches. This would be a tremendous help.

---
EWS Annual Fund

---
Season of Giving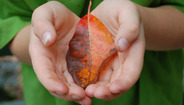 During this week of Thanksgiving, please give thanks to our school – ever beautiful and vibrant and balanced in a way that nurtures human beings who seek to bring about positive change in our world.

Whether you have children or grandchildren at EWS, have been a child here, or are a friend of EWS, click below to DONATE NOW to our Annual Fund! EWS – Be the Change!
---
Other Ways to Give...

---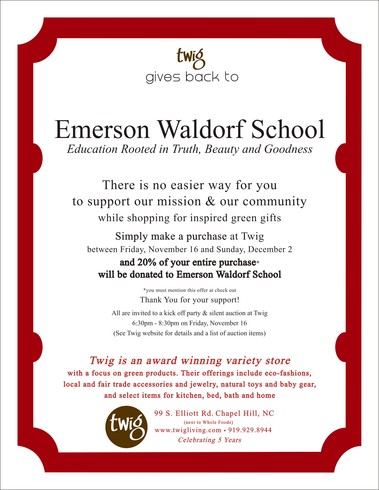 Holiday Faire Buzz...

Help Us Advertise the Faire


10th Grade Play Highlights

10th Grade Play - Brilliant!

How We Use Technology

Computer Science at EWS

High School Spanish

Expo Centro America


Chloe's Charity Water Results



This Week's Verse

Excerpt from Gift From the Sea


Events and Classes

Free to a Good Home

Services
Realtors/Housing

---
Contents
---
Announcements
Governance
Articles
Farm News
High School News
Grades News
EC News
Sports
This Week's Verse
Classifieds

---
This Week

---
Wed, Nov 21
Half Day – 12pm DISMISSAL from ERUUF

Thanksgiving Assembly at Eno River Unitarian Universalist Fellowship
4907 Garrett Rd, Durham 11:00 am - 12:00 pm

Nursery and Kindergarten check with your teacher regarding school hours for Wednesday, Nov 21st

Thurs, Nov 22
Thanksgiving Day
School and Office Closed

Fri, Nov 23
School and Office Closed

Mon, Nov 26
Girls (7th Grade) MS Basketball @ HOME vs. Trinity 3:45 pm

Boys (7th Grade) MS Basketball @ HOME vs. Trinity 4:45 pm

10th Grade Parent Evening 7:00 pm - 8:30 pm

Tues, Nov 27
High School Faculty Meeting 3:30 pm - 5:00 pm

Wed, Nov 28
Campus Tour
Visit Grades 3, 5, 7 & HS
8:30 am - 10:30 am

Eurythmy for Parents and Friends 8:30 am - 10:00 am

Boys HS Basketball vs. Camelot @ JCC
1937 West Cornwallis Rd., Durham 4:00 pm

1st Grade Parent Evening 7:00 pm - 8:30 pm



---
School Staff

---
919.967.1858

Steve Bennett x 11
Director of Administration

Tara Furze x 12
Finance Director

Barbara Holloway
Marketing Director

Ian Ostrowski x29
Facilities Manager

Raelee Peirce x14
Admissions Director

Therisa Pienaar x20
High School Coordinator

Kelley Wiley x13
Communications Director


---
School Hours

---
N/K 8:30am-12:30pm
1st-5th 8:30am-3:15pm
6th-8th 8:15am-3:15pm
HS 8:10am-3:15pm

Aftercare N/K until 3pm
Aftercare 1st + until 6pm

Office Hours 8am-4pm


---
Don't Forget!

---
Tuesday Markets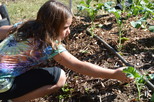 Tuesday Markets run from 8:00 - 8:45 am and
3:00 - 3:30 pm
---