W.K. Kellogg Biological Station

E-Station to Station
May 2015
KBS Science Spotlight: Scientist Studies Feral Chickens on Kauai
Dr. Eben Gering, a behavioral ecologist at KBS, first noticed the chicken population on Kauai while studying invasive species there. He began to wonder what made these feral chickens so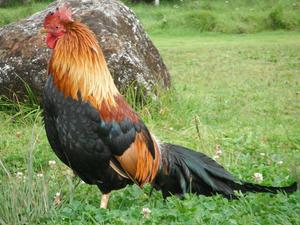 prolific, and what are their origins? In a unique collaboration with a team from Linkoping University led by Dr. Dominic Wright, the researchers discovered two genetic lineages. The first lineage includes the domesticated descendants of the chicken's wild relative, the Red Junglefowl, which was brought along with human migration into Polynesia then escaped domestication. The other is from recently developed European breeds that are thought to have escaped domestication during one of two hurricanes that hit the island in the last few decades. These two populations are believed to have interbred and now inhabit most of the island.

Dr. Gering and the team are taking a unique approach by characterizing the origins of the chickens by genetics as well as physical traits such as leg color, plumage, and vocalizations. By examining how these populations are changing through interbreeding, they not only learn about natural selection but also the origins of the populations.

The impact of this work may be far-reaching as genetic variation in domesticated chickens dwindles. These feral populations could provide a genetic reservoir for the future, breeding chickens that are more disease-resistant and better suited to marginal conditions.

According to Dr. Gering, this latest study is only the beginning. Paternity success, territory size, and territory quality are all areas of investigation he would like to pursue to further elucidate the population dynamics of Kauai's feral chickens. Read about Dr. Gering's work highlighted in the New York Times. Photo courtesy of Dominic Wright.

---



KBS Now Recruiting Citizen Scientists



Citizen scientists are individuals who engage with the scientific community to provide information and data to further scientific goals. The Kellogg Biological Station has several opportunities for volunteers to become citizen scientists, who play an integral part at KBS. These volunteers enjoy contributing data to help researchers learn more about our natural world.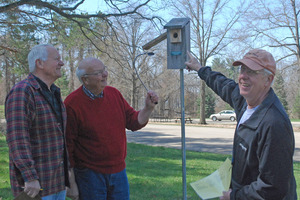 One of these opportunities is NestWatch. Run by the Cornell Lab of Ornithology, NestWatch is a program that certifies individuals to become citizen scientists. Participants then find a nest to monitor, visit the nest, noting when nesting occurs, the number of eggs laid, time of hatching, etc., and report data online. Participants in NestWatch not only engage with the natural world but also contribute to the scientific knowledge base about bird populations.

Richard Cooper is a retired faculty member from the Department of Occupational Therapy at Western Michigan University and a long-time KBS volunteer. Along with helping to restore and maintain the historical elements of the estate, Richard is an avid NestWatch volunteer who enjoys walking the Blue Bird trail at the Sanctuary and watching the bird families grow and mature. "I like that the data becomes part of a national database on blue birds," said Cooper.

There are currently three NestWatch volunteers and a need to recruit more.
Other citizen scientist opportunities are available at KBS, including butterfly monitoring and assisting in laboratories. According to Lisa Duke, Sanctuary manager, "Without our volunteers, the Sanctuary could not participate in these citizen science projects. We do not have the available staff time." Those interested in volunteering to become a citizen scientist should contact Misty Klotz at (269) 671-2263.


---
Garden Education Day May 2nd

Garden Education Day is a yearly seminar presented by the Manor House Rose and Thistle Garden Club in partnership with Michigan Garden Clubs. This year's Garden Education Day will focus on how gardeners big and small can make a large difference on the world in the way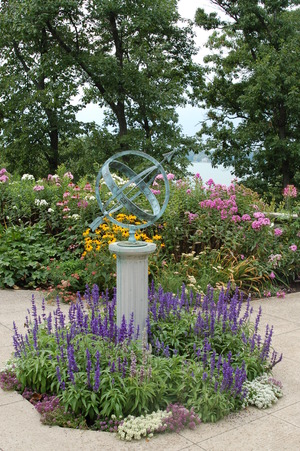 they use their property. Topics for the day-long course include:
"Sharing the Land: A ten year saga of living on the ridge" by Dr. Mike Klug and Carol Klug.
Growing a simple salad container garden, by Sherri Snyder owner of Gull Lake Landscape Company.
Making the Best Choices for Insect & Disease Management, by Linda Whitlock, Consumer Horticulture & Master Gardener Volunteer Program Coordinator of MSU Extension, Kalamazoo County.
Hands-on diagnostic tour of the KBS grounds, by John Stone Academic Specialist, MSU Department of Entomology
For more information please call (269) 671-2160.

---
For More Information




Community Relations

: (269) 671-2015
communityrelations@kbs.msu.edu


KBS Conference Center

: (269) 671-2400
conference@kbs.msu.edu


Kellogg Bird Sanctuary

: (269) 671-2510
birdsanctuary@kbs.msu.edu


W.K. Kellogg Experimental Forest

: (269) 731-4597
kelloggforest@kbs.msu.edu


Kellogg Farm

: (269) 671-2402
kelloggfarm@kbs.msu.edu


W.K. Kellogg Manor House

: (269) 671-2160
manorhouse@kbs.msu.edu

More Events
Dessert with Discussion: Bringing Bees Back for Better Berries
W.K. Kellogg Academic Center
Wednesday, April 29th
Time: 7:00 p.m.
Cost: free

For more information call (269) 671-2015


Garden Education Day
W.K. Kellogg Academic Center
Saturday, May 2nd
Time: 9 a.m. - 3 p.m.
Cost: $40

For more information call (269) 671-2400

Spring Soups and Salads
Kellogg Bird Sanctuary, Spruce Lodge
Tuesday, May 5th
Time: 6 - 8 p.m.
Cost: $40

For more information call (269) 671-2160


Mother's Day Brunch
W.K. Kellogg Manor House
Sunday, May 10th
Time: Seatings at 11:30 a.m. and 12:30 p.m.
Cost: Adult: $27, Child: $16

For more information call (269) 671-2400
Birds & Coffee
W.K. Kellogg Bird Sanctuary
Wednesday, May 13th
Time: 9 - 10:30 a.m.
Cost: Members: free; Non-members: regular admission

For more information call (269) 671-2510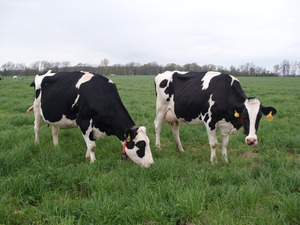 Did You Know??



The milk produced by KBS cows is picked up from the farm every other day and is shipped through a local cooperative, Michigan Milk Producers Association (MMPA) and is sent to the Prairie Farms milk processing plant in Battle Creek and combined with milk from other farms in the area.