Schemske Elected to National Academy of Sciences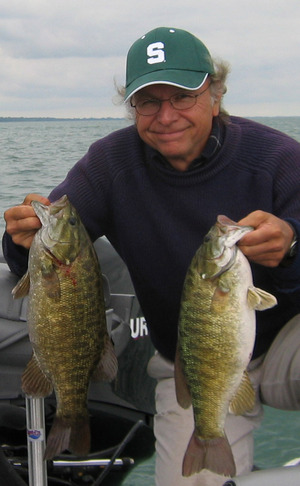 We are proud to announce that KBS professor emeritus Doug Schemske (pictured at right) was elected to the National Academy of Sciences in May.

"This is the highest recognition that an American scientist can receive, and no one deserves it more than Doug," said Schemske's longtime colleague and fellow KBS professor Gary Mittelbach. "It made my day when I heard the news."

Schemske's research in population biology and evolutionary ecology has focused on understanding the factors that contribute to the origin and maintenance and life on earth. His research has garnered numerous awards and distinctions over the course of his career, and we are honored to celebrate this crowning achievement with him.

KBS professor Jeff Conner said that Schemske's election to NAS is "very well-deserved, and long overdue! Doug stands out as a scientist because of his uncanny ability to identify a critically important scientific problem and then address it in a way that revolutionizes the field."

Mittelbach and Conner both remarked that some of Schemske's most important impacts on the KBS community have been seen in his mentoring and contributions to graduate student committees. Schemske joined the faculty at MSU in 2001, after many other academic appointments around the US. He retired earlier this year but continues collaborations with a number of MSU researchers. Read the full story on the KBS blog.
---
Sanctuary & Partnership Summer Programs for Kids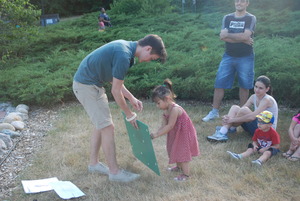 This summer, KBS will feature the Wild Wednesday series at the Bird Sanctuary, as well as a partnership with MSU's Tollgate Farm Summer Camp.

The Wild Wednesdays series is designed to explore the wonders of the natural world with families with children ages 3-7. No registration is required, and admission is free for Bird Sanctuary members (regular admission applies for non-members). To learn more about Wild Wednesdays, call the Sanctuary at (269)671-2510.
KBS is teaming up with MSU's Tollgate Farm Summer Camp to create Tollgate's first ever overnight camp for children ages 9 -12. The camp, held July 17-21, will begin and end at Tollgate in Novi, and the middle of the week will be spent at KBS, where campers will see raptors up close at the Bird Sanctuary, get to meet researchers, and hike KBS trails as they experience what it's like to be scientists.

The demand for the camp has already been so high that registration is full! We are excited to partner with Tollgate to bring science to more children in Michigan. To learn more about Tollgate's programs, contact the Tollgate office.

---
KBS Says Goodbye to Wind-Damaged Champion Tree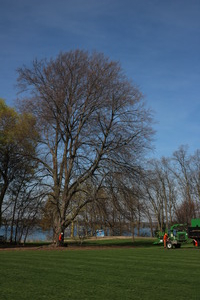 Until recently, KBS was home to seven champion trees, the largest of their species in the state. Sadly, windstorms in May damaged our champion copper beech tree next to Gull Lake, rendering it unsafe to remain standing.

The tree was removed in mid-May, but its wood will serve a special purpose by being made into pieces in the MSU Shadows Collection. The copper beech's lumber will be sent to artisans in Michigan, who will design and craft items for the Collection.

Purchases from the MSU Shadows Collection benefit MSU campus sustainability initiatives, including tree planting, as well as student educational programs in forestry and urban wood recovery.

To find the remaining six Champion Trees on the Kellogg Estate, use the W.K. Kellogg Estate Botanical Guide (available online or from the Manor House).

---
For More Information
KBS Community Relations

: (269) 671-2015
communityrelations@kbs.msu.edu


KBS Conference Center

: (269) 671-2400
conference@kbs.msu.edu


W.K. Kellogg Bird Sanctuary

: (269) 671-2510
birdsanctuary@kbs.msu.edu


W.K. Kellogg Experimental Forest

: (269) 731-4597
kelloggforest@kbs.msu.edu


W.K. Kellogg Farm

: (269) 671-2402
kelloggfarm@kbs.msu.edu


W.K. Kellogg Manor House

: (269) 671-2160
manorhouse@kbs.msu.edu