Manor House intern makes history more accessible
What began as a summer home for W.K. Kellogg and his family has since become a beautiful historic site at the heart of KBS. The Manor House has hosted a variety of guests since its creation between 1925 and 1926, including the Coast Guard, injured veterans, and now anyone from brides and grooms to scientists and researchers. The Manor House is an integral part of KBS, and this summer, we are lucky to have an intern devoted to the history of both that building and the entire KBS estate.
Emma Kukuk is a rising senior studying Communications and Professional Writing at Michigan State University. Working under Nicole Kokx at the Manor House this summer, Emma is responsible for creating historical content for the new Conference Center and Manor House website.

"I'm creating an online platform for the continuation of W.K. Kellogg's legacy and preserving and maintaining the history of the Kellogg Estate, Kellogg himself, and his family," Kukuk said. She is looking into topics like Kellogg's life before the Manor House, the construction of the seven historical buildings on the estate, the architecture and interior of the buildings, and the direction the Manor House is headed today.

Kukuk's goal is to "bring a holistic view of the history and incorporate it into the message we're sending today." She plans to meet this goal through interviews with people involved with the estate and the Kellogg Foundation, who will be key resources for her research. Using those interviews, she hopes to learn why people come to KBS, what they do here, and why they think telling the story of Kellogg is important. She hopes that through the new website, she can capture and convey that sentiment.

A gift to the W.K. Kellogg Manor House and Estate Endowment supports internships such as Kukuk's. For more information contact the KBS Development Office at givingtokbs@kbs.msu.edu or call (269) 671-2444.
---
Summer means the return of Wild Wednesdays for youngsters and their families!
Families with children ages three to six are invited to join in on the fun as Sanctuary staff hold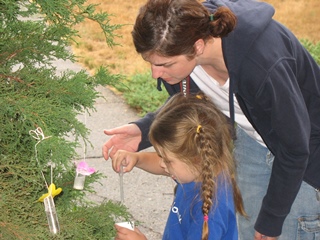 evening programs exploring the great out-of-doors. Each week the hour long program will focus on a different topic and children get to make a craft to take home.

Programs begin prompty at 7 p.m. and are FREE for Sanctuary members. The fee for non-members is the general admission fee to the Sanctuary.
July 8 - Bald Eagle Exploration

July 22 - Investigating Insects

August 8 - Duck, Duck, Goose!

August 19 - Whoo, Whoo, Whoo Are We?
---
Generosity of local farmer creates national impact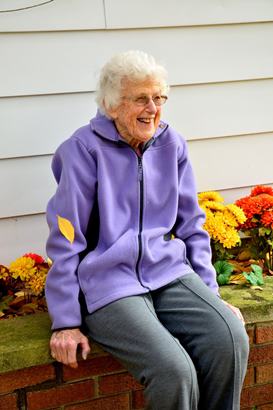 Harold and Edythe Marshall's gift of their 300-acre farm to Michigan State University has been a major boon to understanding the ecology of new biofuel crops, producing research results with national impact by scientists at MSU's Kellogg Biological Station. Read more about this generous gift and it's impact in MSUToday.




---
Public invited to learn how students spent their summer at KBS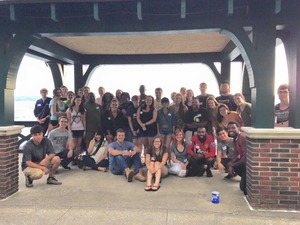 Join us on Friday, July 31st as our summer students give poster presentations on the projects they accomplished and the skills they acquired during their stay at KBS this summer. Light refreshements will be served. Open to the public from 4 to 7 p.m. in the Kellogg Biological Station Auditorium at 3700 E. Gull Lake Drive, Hickory Corners.

For questions please call Danielle Zoellner at (269) 671-2171.

---
For More Information




Community Relations

: (269) 671-2015
communityrelations@kbs.msu.edu


KBS Conference Center

: (269) 671-2400
conference@kbs.msu.edu


Kellogg Bird Sanctuary

: (269) 671-2510
birdsanctuary@kbs.msu.edu


W.K. Kellogg Experimental Forest

: (269) 731-4597
kelloggforest@kbs.msu.edu


Kellogg Farm

: (269) 671-2402
kelloggfarm@kbs.msu.edu


W.K. Kellogg Manor House

: (269) 671-2160
manorhouse@kbs.msu.edu