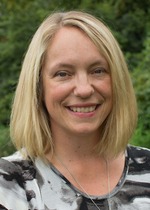 Invasive species like zebra mussels and Eurasian water milfoil have caused severe ecological and economic damage in Michigan's Great Lakes and rivers, negatively impacting fish populations, water quality, and recreational opportunities, and caused property damage.

Learn about invasive species in Michigan from Dr. Jo Latimore (pictured at right), MSU Outreach Specialist in the Department of Fisheries and Wildlife, at KBS's next Dessert with Discussion event on April 11, which is free and open to the public.

Dr. Latimore will discuss how invaders are reaching our lakes and rivers, how we can prevent new invasions, and what options exist for discovering and responding to invasions that have already occurred.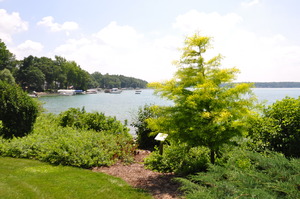 Before the lecture, there will be delicious chef-crafted locally sourced desserts and a cash bar with Michigan craft beer and house wines.

Visit the informational booths of our event partners, including Citizens' Climate Lobby, Michigan Clean Water Corps, Michigan League of Conservation Voters, Pierce Cedar Creek Institute, Ripple, and Sierra Club. Gull Lake Quality Organization is co-sponsoring the event, and will also have an informational booth.

Doors will open at 7 p.m., and Dr. Latimore will speak from 7:30 – 8:30 p.m. in KBS's Academic Auditorium. This event is Spartan Green Certified, and we invite guests to help make the event as sustainable as possible. To learn more, visit kbs.msu.edu, email communityrelations@kbs.msu.edu, or call (269)671-2015.

---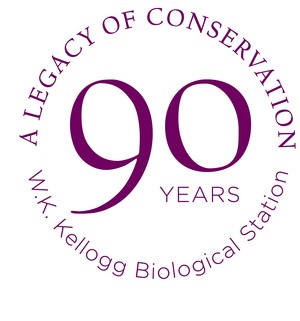 90 Years of Sustaining the Vision Open House
Visit the Bird Sanctuary and the Manor House on April 2 to celebrate 90 years of carrying out W.K. Kellogg's vision. As part of the Open House, admission will be free for all visitors at the Bird Sanctuary from 11 a.m. to 4 p.m., and free guided tours will be available at the Manor House from 1 - 5 p.m. It will be a beautiful day for a spring walk around the Sanctuary's trails, and the Manor House's tours will feature an interactive experience with character portrayals.

Celebrate with us our legacy of conservation as we mark 90 years since W.K. Kellogg donated the lands that now make up KBS to Michigan State University, including the Bird Sanctuary, Manor House and Farm. Our commitment to research, education and outreach stands on the foundation of W.K. Kellogg's vision for cutting-edge science and learning. For more information, call the Sanctuary at (269)671-2510 or the Manor House at (269)671-2160.

---
KBS Grass-Fed Beef Featured in Gull Lake School Lunches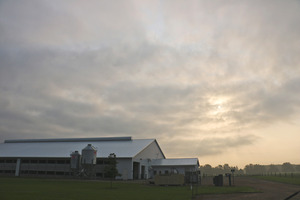 There's a new venture in town in the farm-to-table movement. In January 2017, Gull Lake High School began offering specialty burgers made from grass-fed beef produced at the KBS Pasture Dairy Center as part of their lunch menu.
The program is part of a new Farm-to-School partnership with Gull Lake Community Schools (GLCS) and KBS, and features a burger-of-the-week meal for $3.30 that includes fruits, veggies and milk. The meal offers students leaner meat from a sustainable local source, as well as the opportunity to be educated about where their food comes from.

"KBS is excited to participate in the Farm to School partnership at GLCS, and will encourage other farms in the community to get involved in supplying beef to GLCS and other schools," said Brook Wilke, KBS Farm Manager.

To learn more about this partnership, read the full story on the KBS blog.

---
KBS Summer Courses are a Product of Collaboration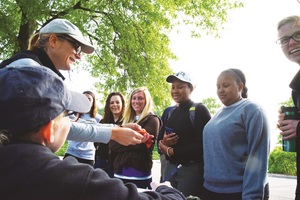 KBS summer courses for undergraduates and graduates give students the opportunity to learn not only from KBS faculty and graduate students, but also many other experts from all over the country.

"We collaborate with 7 MSU departments and recruit experts from KBS, main campus, and across the US to provide engaging undergraudate field courses and advanced graduate courses at KBS every summer," said Danielle Zoellner, KBS Academic Programs Coordinator.

Courses are filling up, but registration will remain open until courses are full. To learn more about KBS's educational opportunities, visit us online.

---
For More Information
KBS Community Relations

: (269) 671-2015
communityrelations@kbs.msu.edu


KBS Conference Center

: (269) 671-2400
conference@kbs.msu.edu


W.K. Kellogg Bird Sanctuary

: (269) 671-2510
birdsanctuary@kbs.msu.edu


W.K. Kellogg Experimental Forest

: (269) 731-4597
kelloggforest@kbs.msu.edu


W.K. Kellogg Farm

: (269) 671-2402
kelloggfarm@kbs.msu.edu


W.K. Kellogg Manor House

: (269) 671-2160
manorhouse@kbs.msu.edu