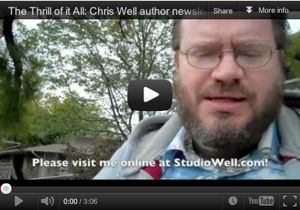 I created this
special video message
just for you! (Sure, other people might see it—but trust me, this is a special message just between you and me.)
If you'd rather I just give you the highlights, here's the gist of it ...
1.
NEWSLETTER
From this point, the plan is to do one of these author newsletters every quarter. This is Oct/Nov/Dec 2012, the next issue will be Jan/Feb/Mar 2013, the following one will be ... well, I think you can figure it out. (I'd hate for this to turn into a story problem.)
2.
TOO GOOD TO BE TRUMAN
My crime comedy
Too Good to be Truman
is available in paperback from multiple booksellers. The eBook edition is currently exclusive at Amazon.
Click here for more.
3.
MORE TRUMAN
I'm writing and editing
Too Bad to be Truman
and
Too Dead to be Truman
together. God willing, they'll both be available by spring 2013. (Give or take.)
4.
THE EARL WALKER MYSTERIES
All three volumes in my traditional whodunit series starring grumpy old amateur sleuth Earl Walker are available in eBook format for all kinds of e-readers. And they're still only 99-cents each!
Click here for details.
5.
YOU COULD WIN A CHARADE TWO-PACK!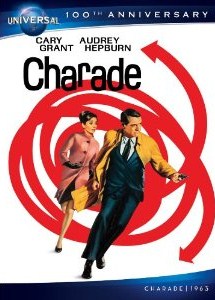 I'm giving away a copy of
Charade
on DVD (with a digital copy) and the original score on CD! You can enter at two places:
•
Enter on Facebook
•
Enter on my blog
Last day to enter is October 31, 2012!