Spring 2015
Items of Interest in Higher, Liberal & Classical Education

Bifurcation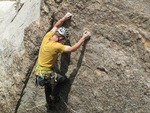 American higher education seems to be bifurcating. In part, it's the same old story: the rich climb ever higher and the poor hang on by their fingernails, or not! In fundraising in fiscal 2014, the top ten recipients (according to the Wall Street Journal) brought in over 17% of all donations to colleges and universities. Harvard alone brought in $1.16 billion.

Meanwhile, when Sweet Briar College announced its closing, some commentators saw it as the wave of the future for other small, private colleges, especially those serving women or rural areas. If that seems likely, college leaders should check out Alice Brown's Staying the Course: How Unflinching Dedication and Persistence Have Built a Successful Private College in a Region of Isolation and Poverty (Authorhouse, 2014) and read her essay "Closing with Grace".

Race to the Bottom: But there is another bifurcation: the growing gap between the top private universities and flagship public universities. Not long ago, the top public universities were the pace setters in a race for excellence. Now, in at least some states, the political leadership seems to be enforcing a race to the bottom. State funding keeps declining in many. When the dust settles, this year's booby prize may go to Louisiana, where, reports have it, the state's flagship university, LSU, is preparing for a 40% (yes, forty percent) cut in next years' budget.

Instability at the Top: Part of the race to the bottom involves getting rid of leadership at the top. In several states governing boards have tried to oust well-regarded senior leaders. "VIRGINIA, NORTH CAROLINA, NOW MISSISSIPPI: ARE THE FIRINGS AN ACCIDENTAL CONVERGENCE… OR ?" For the answer, click here to see the March 2nd, 2015 post.

Beyond the public vs. private cliché: There's a growing divide among the private institutions, too:
"… with an ever-smaller group offering the breadth of excellence to which many of our institutions aspire. Those colleges in this lead group will offer outstanding programs across the disciplines and become the standard bearer for the humanities, which face serious threats around the world. They will facilitate close, personal interaction with leading faculty and students; provide an intensive, purposeful residential educational experience; and adopt a fully global approach to education and research. They will offer access to students most able to benefit from their special educational environment without regard for the student's financial situation… They will be committed to creating a fully diverse community with an understanding of the critical role that plays in meeting their mission. …Those not in this group will increasingly…be forced to reduce their commitment to fields of study that are not viewed as economically viable."
David Greene, from his inaugural address at Colby College, June 2014
A Shock for Foreign Languages:
Another form of bifurcation has emerged among language departments. Some (not necessarily at the richest institutions) are doing just fine. But new figures from the Modern Language Association in its
report on data collected from colleges and universities in 2013
show an overall decline of 6.7% in enrollments since 2009. Only Korean, American Sign Language, Chinese and Portuguese increased. French, German, Italian, Russian and even Spanish (once a growth industry) showed significant declines. Latin, which had been holding its own pretty well, took a 15% hit in the 2009–2013 period. The MLA also reports a 35% drop in ancient Greek enrollments over the survey period. The decline in language enrollments coincides with the bad job market during the slow recovery from the Great Recession, but here's the surprise:
some states, institutions and departments did well during this period, while their neighbors did very badly.
We need to know what accounts for success (or failure) in this tough environment, and then replicate the successes.
---
Explosion Traced to Studying Latin?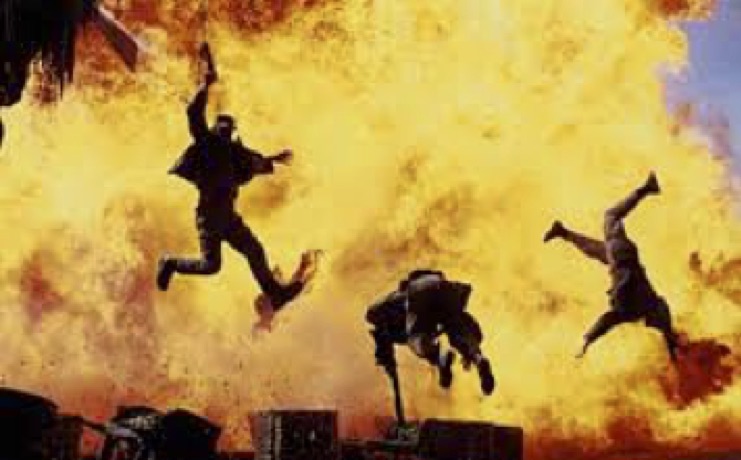 The historian of Renaissance Europe, Anthony Grafton, in

"Latin Lives"

in the February 16

th

, 2015 issue of

The Nation

, detects a recent "explosion" of love of learning among his undergraduates: "

Other factors must also play a role. But it turns out that for a surprising number of students Latin – and Latin studying of a special kind -- has been the fuse that sparks this explosion

." The "special kind" of Latin study is that offered by the

Paideia Institute

in Rome, a total immersion, living Latin program that seems to produce remarkable results.


'Engagement,' 'Satisfaction,' 'Well-being,' even 'Joy'? -- an Emerging Discourse? Grafton's article ends on a refreshing note, a far cry from the jobs, jobs, jobs rhetoric that has dominated the discussion of higher education in recent years. I explore those competing discourses in a draft essay "The Classics Now: Changing Discourses, Emerging Opportunities"on the Provocations section of www.wrobertconnor.com . If you like it, scroll down to the March 14th blog entry "Creative Vandalism Needed."

---
Second majors: The Humanities Indicators project reports that in 2013, 23,668 bachelor's students at U.S. colleges and universities completed a second major in the humanities. This figure, representing a 46.3% increase over ten years, points, I believe, to an interest in the humanities among students who for one reason or another choose a major in another area. Humanities departments should make sure that these second majors are counted when majors are tallied.

Which Majors Deliver the Cognitive Goods?
The evidence keeps accumulating: A 2012 report from the Council for Aid to Education finds that by the end of senior year in college, there are significant differences in student performance by major. Those studying the natural and social sciences, humanities, and languages scored the highest in tests of critical thinking and analytical reasoning. Those majoring in business and education scored lowest. That's even after controlling for various demographic features, including ethnicity, and primary language spoken at home. So which do you want for your kids?

---
Where do African-American Students Go to College?
Here are the five baccalaureate institutions with the largest number of African-American students, according to CollegeXpress:

American Public Univ. System* Charles Town WV: 10,160
Georgia State (Atlanta): 9,534
Florida A&M (Tallahassee): 9,430
Univ. of Maryland (College Park): 8,719
Univ. of Memphis (TN): 6,923

These institutions have well-regarded programs in business and technical fields (not to mention athletics), but except for the University of Maryland with its wide range of majors and an outstanding faculty in the arts and sciences, it cannot be easy to get a genuine liberal education at these institutions. This puts many African-American students at a disadvantage when it comes to the long-term personal and cognitive benefits that come from such an education.



(*This is a 'proprietary' i.e. for-profit, institution that works through distance learning; the US military is a major constituent.)




How Du Bois Saw It: "The final product of our training must be neither a psychologist nor a brickmason, but a man." -Souls of Black Folks

---

Special Congratulations to Columbia University for its "Homer in Harlem" project.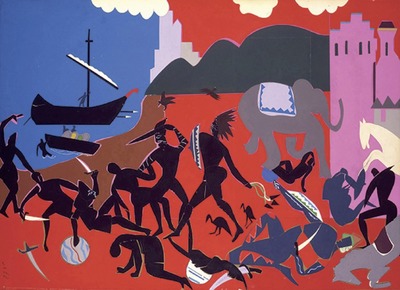 Romare Bearden "Battle with the Cicones" from the Black Odyssey project.

---
Three R's: Reading, Writing and Relaxing: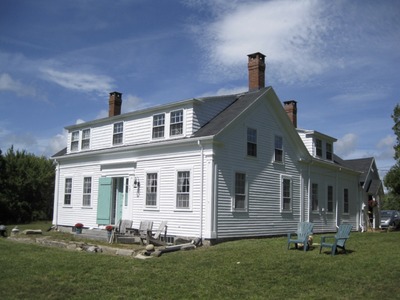 Coast of Maine: At the end of the dirt road, abutting the 60 acre organic farm, and overlooking the salt water, Tarbox Cottage, a tranquil 1850s classic Maine farmhouse, has three bedrooms and two baths. It's on Westport Island (causeway to the mainland; lively Boothbay Harbor nearby). Available in summer 2015. Details at Cottage Connection or by calling 1-800-823-9501.
QUOTABLE

" …going to college develops something in you that's like a muscle, in the same way that when you go out and play tennis or whatever sport, you develop
certain muscles."

-Undergraduate business major at Penn quoted in Frank Bruni's
"College, Poetry and Purpose"
NYT, Feb 18th, 2015.


Wonder if she had Walt Whitman in mind?


"Books are to be call'd for, and supplied, on the assumption that the process of reading is not a half-sleep, but in the highest sense, a gymnast's struggle; that the reader is to do something for himself … – the text furnishing the hints, the clue, the start of the frame-work. Not the book needs so much to be the complete thing , but the reader of the book does. That were to make a nation of supple and athletic minds, well train'd, intuitive, used to depend on themselves and not on a few coteries of writers."

Democratic Vistas ed. Floyd Stovall, 1964, Vol. II, p. 424
---
Vocabulary Building 101
New terms in the higher education world:
Badges:
Rip up that diploma and get an electronic credential. How does it work? Mozilla knows; so does
Kevin Carey
.
GREXIT:
Greece leaving the Eurozone. Most likely on a Sunday morning when the ATMs start providing drachmas not euros.
Keju
: "A system…requiring knowledge of the Confucian classics, based on memorization and writing about current affairs."
(
Diane Ravitch, NYR, November 20th, 2014
)
"Nerdfighter
" from the bestsellers (aimed at teens, young adults and wannabes) by John Green. They are "…simply proud to immerse themselves in interests that others might find geeky or arcane." (Margaret Talbot The New Yorker June 9 &16 2014, p. 60.): Classicists for example?
Sprezzatura:
John McPhee knows
; so did Castiglione.
SWOT:
Strategic
analysis
based
on Strengths, Weaknesses, Opportunities and Threats …
An acronym from the marketing world, soon to be an intrusive species in higher education. Then we can all join a SWOT team.
Teaching Naked
:
Richard Hersch in Peer Review
tells all.
---
Can't Keep Up with All the Books, Reports Organizations Dealing with Liberal Education?
Dan Berrett's essay
"The Day the Purpose of College Changed"
(Chronicle of Higher Education, January 26, 2015) sets it all in context.
---
Should the Federal Government Judge Academic Quality?
No thanks, say
the accreditors
and many others, too. Bills in the House (HR 970) and the Senate (S 559) say "Stop" to the Department of Education's plans to establish a rating system for colleges.
---
NOTABLE:
"We now spend about 2 percent more on higher education in real dollars than we spent 25 years ago, even though enrollment in our universities and colleges has grown by over 60 percent during that period. We spend about 30 percent less per student today than we did 25 years ago." -
Tom Ross, President of the University of North Carolina.
---
The Two Heads of Conservative Educational Thought:
We're seeing both of them in North Carolina. Scroll down to the blog entry of March 20
th
2015 and the discussion of Jedediah Purdy's
New Yorker
essay "
Ayn Rand Come to UNC."
---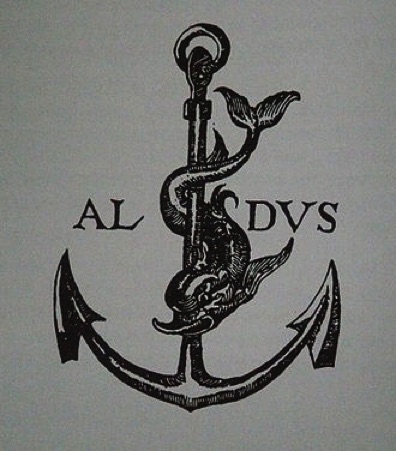 Last Call, Bibliophiles:
The display of his sixteenth century printed books continues at the Grolier Club (47 East 60
th
Street in Manhattan) until April 25thh. Admission is free but better call first: 212 838 6690. For a slide show
click here
.
---
A new essay called "Classics Now: Changing Discourses, Emerging Opportunities " at
http://www.wrobertconnor.com/
provocations.html
argues that the dominant discourse in US higher education needs to change, and that Classics can encourage and benefit from that change.
---