Soccer opportunities continue in winter
Thanks to all for an excellent fall season.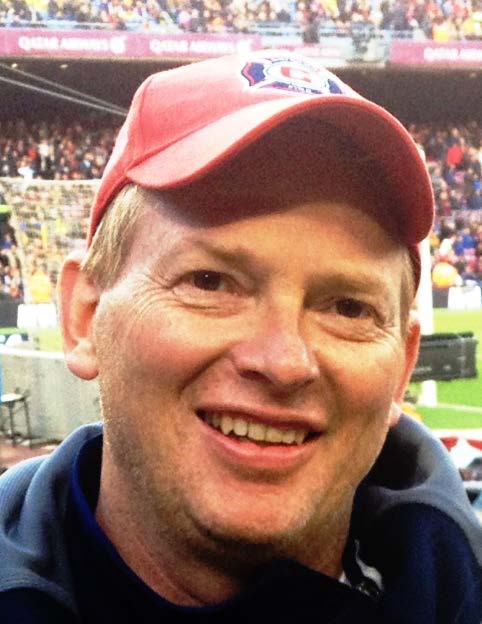 We had a number of successes on and off the pitch – one of which is the continued growth of our Grand Park Cup Labor Day Tournament. This event, with a lot of help from our amazing membership and volunteers, has grown from 180 teams in Year 1 to more than 270 this year! Thanks to all for helping to turn our event into a Midwestern power house.

As the fall season winds down, we turn our attention to our winter training and significant events on our calendars for 2016-2017. Below are some key dates to keep on your calendars:
Nov. 2- Meeting on Europe Trip for Senior (U15-U19) Boys and Girls players

Nov. 7- Indoor Training Starts in our new State-of-the-Art Indoor Home, the Grand Park Events Center

Nov. 14 - Start of Friday Night Futsal at Jonathan Byrd's Fieldhouse

Feb. 4 - Second Annual Fire and Ice Ball, our annual IFJ Scholarship Fundraiser

March 11-12 - IFJ Turf Classic Tournament - 11 v 11 teams

March 18-19 - IFJ Turf Classic Tournament - small sided teams

April 21-23 - Crossroads of America Boys College Showcase

April 28-30 - Crossroads of America Girls College Showcase

June 2 - IFJ Annual Golf Outing to support our scholarship fund at the Brookshire Golf Course in Carmel
Inaugural Futsal League

Indiana Fire Juniors is pleased to support Friday Night Futsal at Jonathan Byrds Field House - the basketball/volleyball facility near Lot G in Grand Park. The Futsal league is a voluntary, fun way for friends and teams to get together and improve technique in a low stress environment. Get your team set up today. For registration and more information reach out to info@jbffutsal.com. To register go to www.jbffutsal.com.

Fire and Ice Ball

IFJ will continue the fun tradition of hosting the Fire and Ice Ball. Last year's ball raised $49,000 before expenses. The ball will be held Feb. 4 at 502 East Event Center on Carmel Drive. Wear your cocktail attire for dinner and dancing.

The Fire & Ice Ball is IFJ's annual fundraiser that supports families going through financial difficulties. The IFJ Scholarship Fund enables players to participate in the great sport of soccer by paying for their kits, equipment, and travel expenses. The Scholarship Fund is funded in part by the live and silent auctions held during the event.

All IFJ Teams are required to put together a basket valued at $150. Items can be donated – last year many teams used donated gift cards to restaurants, golf courses, spas, salons, concerts, etc.
For questions on team baskets, contact Robin Speas at robin@thespeas.com .

For sponsorship opportunities and table sales, contact Phil Sever at phil@landownerattorneys.com.


International Travel Opportunity

IFJ will offer a third opportunity for foreign travel and foreign competition this coming summer. We will depart Friday, June 30, and return Sunday, July 9. The trip is open to boys and girls in the 15U and above age groups. The basic agenda is below:
Day 1 depart for Milan

Day 2 train and tour Milan and surrounding area

Day 3 Game vs Italian Opponent - tour Milan and surrounding area

Day 4 Visit to Venice

Day 5 Bus Transfer to Verona -Visit to Lake District - Game vs Italian Opponent

Day 6 Tour Verona, attend opera

Day 7 Transfer to Rome - game vs Italian opponent

Day 8 Tour Rome

Day 9 Game vs Italian opponent- tour Rome

Day 10 Return to Indianapolis.
Look for an informational meeting and opportunities for fundraising in the next couple of weeks.
Technical Director Brian "BJ" Johnson
This winter, local soccer players in the 8U-14U age groups will have an opportunity to participate in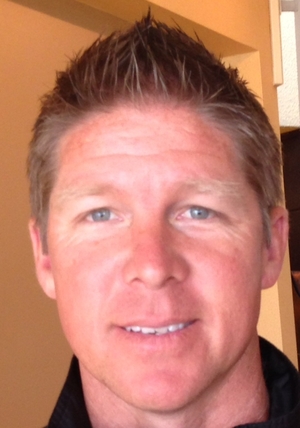 a Futsal league at Jonathan Byrd's Fieldhouse. We are excited about this extra opportunity for players who want to refine their skills doing something a little different.

What is Futsal? Futsal based training is recommended for all clubs to help players improve awareness, comfort with the ball and confidence.
Futsal training objectives translate to soccer development (i.e. principles of attacking, defending, transition)
The futsal ball used forces a player to utilize their skills, rather than the ball's bounce, to propel it
It has been proven that youth players develop heightened awareness [PERCEPTION}, faster thinking [DECISION MAKING], and accurate passing technique [EXECUTION] by playing futsal
Futsal provides an exciting and expressive experience for players, while also developing their skill and intelligence
Futsal is played on a hard court surface with no walls or dasher boards, using the side lines and end lines - similar to a basketball court
Players use smaller, low-bounce futsal balls, which are approximately size 3.5, compared to a size 4 or size 5 ball
The game is played with two teams of four players and a goalkeeper (5 against 5)
What are Futsal's benefits?
FUN – Players enjoy the challenge of playing a fast paced, skill oriented game that tests their abilities while allowing them to experiment and express themselves freely.
BALL TOUCHES – According to a FIFA report, in an average 40-minute futsal match a player will touch the ball roughly every 30 seconds and have an average of 80 touches. In comparison, during an outdoor match a player averages 30-40 touches. That is more than double the touches in just half the time!
BALL CONTROL – In futsal, emphasis is heavily placed on close ball control and technique in limited space. With limited space and time, pressure from the opposition is increased, creating an environment where ball control sills are a necessity.
AWARENESS – Play is continuous with quick restarts and an open flow requiring players to remain engaged at all times.
SUPPORT – Attacking and defending. With only five players per team, players will instinctively learn better spacing, providing passing options and movement. Players off the ball must move constantly to find and create space while being mindful of supporting their teammates.
KNOWLEDGE – A player's understanding of options and support are enhanced while increasing overall knowledge of the basic principles of attacking, defending and transition and learning through situations that translate to the game of soccer.
---
As we move into the winter training season, many families like to explore different playing opportunities. Some players may want to try a different sport, like basketball, while others enroll in special training classes to improve specific skills or their all-around game. Still others may want to take a break during the lighter winter training schedule and concentrate on school or family time. Here are a few questions that come up each year as families consider their off-season training options:



What is the club's policy on playing another sport during the winter season? The club encourages participation in other outside activities. November-February are perfect times, as we are outside our competition windows for junior players at IFJ. If families find conflicts between their IFJ training schedule and other sports participation, please communicate this with your coach. We may be able to find another session you can participate in.

What about private training, whether individual or group? Does the club recommend speed, agility or other outside sport training? As winter approaches, we feel it's an excellent time to make up ground in opponents and even teammates. Therefore, any extra training you can receive is never frowned upon. The ability to take something away from every soccer experience is important to every player. Finding what works for your child as an individual, and piecing together different points from a variety of coaches, can create a well rounded player.

Can my player train with a coach from another club during the winter season? Yes. However, please make sure that the coach from outside IFJ does not attempt to promote his or her organization with either the player or parent. If this occurs, please let us know.

Can my player take private lessons from his or her club coach during the winter season? Players may take individual lessons from their current club coach if in turn it is open to all players on their roster and it is free of charge.

Can a player over train during the off season? What are risks of over training? What should players and parents watch for? Generally younger players have all the energy in the world. However, taking time off is a necessity in every walk of life, and that includes soccer. Over training can lead to injury and burnout. If your child complains about not wanting to attend training, is continuously complaining about physical aches and pains or just seems less than enthusiastic about attending during the winter months, allow them a few days off here and there.

What if a player wants to take a break over the winter, participating in only his or her scheduled team training? Is that enough to keep the player in shape for the spring? Yes, if the two sessions provided by the club are all that a young player is interested in doing, that is very much acceptable. However, it is our firm belief that the next four months is where an enormous amount of progress can be made on a technical side. Finding a way to knock a ball against a wall, working on dribbling, juggling and other skills will help when March rolls around. These are simple things that should be cost free that can help the player's progression.

---
This is Phil.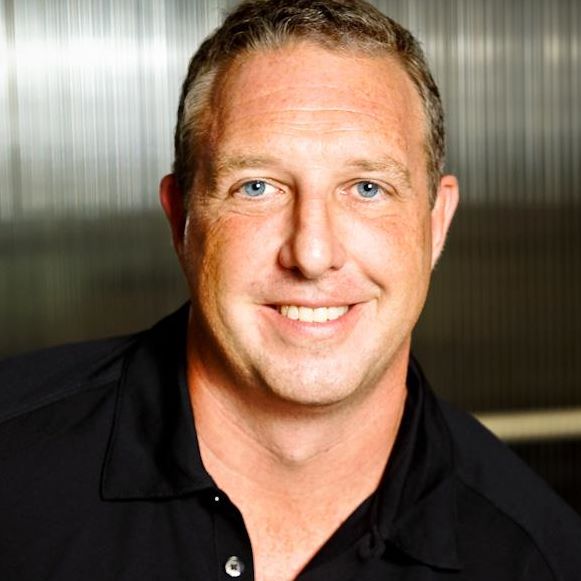 Phil attended IFJ's first Fire & Ice Banquet last year with his friends. ⇒ ⇒ ⇒ ⇒ ⇒ ⇒ ⇒ ⇒ ⇒ ⇒ ⇒ ⇒⇒⇒ ⇒⇒ ⇒ ⇒ ⇒ ⇒ ⇒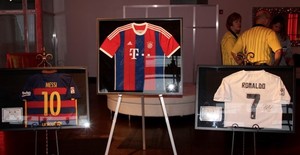 This is the jersey that Phil bid for until his wife nearly killed him. (Phil's words - we're sure his wife was fine with Phil supporting such a worthy cause.)

< << < < < < (Cool jersey up for bid!)




This is Phil and his friends having a very good time at the banquet last year, even though Phil didn't win the jersey: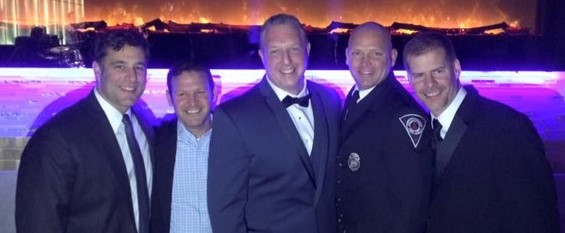 (Phil and his friends clean up nicely, don't they?)

Phil had so much fun that he's on the planning committee for this year's Fire & Ice Ball. Phil has already penciled in the date for the Ball - February 4, 2017. He's working with local businesses to secure table sponsors that will help us raise even more money this year.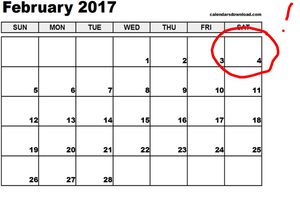 But Phil wants more of his soccer friends to have the kind of fun he had last year. He wants to fill tables with IFJ parents and friends who can bid on fun prizes (without risking their wives' wrath) and enjoy an evening of cameraderie. Most of all, Phil wants to support the IFJ Scholarship Fund, which tries to help all local kids enjoy the sport we all love.

Don't let Phil party alone. Join Phil on February 4 for the Second Annual Fire & Ice Ball!