Dear Preserve Calavera Supporter

Wildlife, plants and people all enjoyed some of the results of our work this last year.
A Few of Our 2016 Accomplishments:
Wildlife Movement Corridors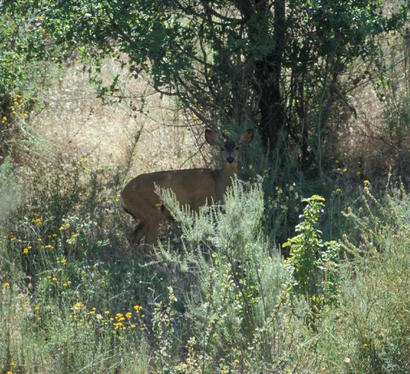 Our camera and field surveys continue to add to the knowledge about wildlife corridor "pinchpoints' and problem areas. We negotiated important improvements to a development project that would have damaged a key link along Agua Hedionda Creek. Collaborative efforts with CNLM are seeing on the ground results - deer are now using the Faraday undercrossing after brush clearing improved visibility. Unfortunately deer still are crossing the roadway- with two documented deer fatalities this last year.
---
Land Acquisition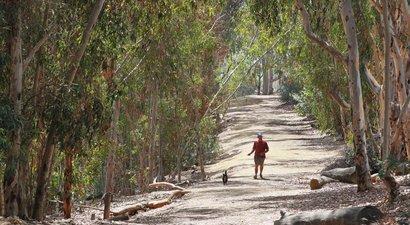 Ownership of the 60 acre Village H site as permanent open space made some progress - but there are a few more administrative hurdles that we hope can be addressed in 2017. We continued to explore several other potential land acquisition opportunities with no success this year, This remains our greatest challenge as it requires both a willing seller and millions of dollars to make this happen. We have learned these are long term efforts - and we will continue to search for and champion these as the best way to protect our natural lands.
---
Restoration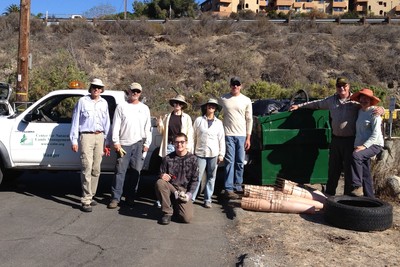 The Buena Vista Creek Ecological Reserve got another infusion of funds - our fourth grant in nine years to help restore this degraded area back to a healthy natural ecosystem. This time we removed invasive plants and debris from throughout the reserve. With about 15 volunteers and Center for Natural Lands Management staff, 3 dumpsters were filled with garbage collected along the creek in the Buena Vista Creek Ecological Reserve on Nov. 4th. Within 3 hours we cleared the trash mostly from encampments, in our ongoing effort to rid the reserve of invasive plants and debris. Funds for the event came from a settlement with San Diego Coastkeeper's litigation over industrial discharge into Buena Vista Creek.

We also finished up a 2 year grant to restore the next 1 acre of land at Village H., and continued with our long term volunteer work by removing eucalyptus debris to help the next round of planting succeed.

---
Outreach and Education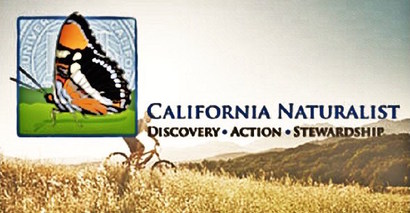 We completed our first (and the only one in southern Califonia) California Naturalist certificate training program through UCSD Extension. 25 new "naturalists" are now better prepared to help steward our natural lands. Our on-going collaboration with BVAS resulted in another successful Endangered Species Day event - the only one in San Diego county.
And that's not all… reducing the impacts of the removal of invasive palm trees at Lake Calavera, initiating a new collaborative effort to reduce the use of pesticides, getting project improvements to reduce GHG, quarterly wildlife surveys, stream assessments, annual wildlflower hike, and relentless efforts to reduce the adverse impacts of development through comment letters, testimony and holding developers and government agencies accountable. With your continued support all of this work and more will continue next year.
---
Our "Wish" List for 2017
1. An all-volunteer organization needs Volunteers! We especially need folks to help with: managing our member database, research, and a woodworker. Or get engaged with many of the new "Citizen Scientist" programs now underway. (See story below.)
2. Opportunities to acquire some land before it is permanently lost to development - and the funds to make it possible. (Your tax deductible donations make a difference!).
3. The will to preserve and protect our natural lands, water, and air continues to grow throughout our region and country - and with your continued engagement and support it will.
Our best wishes for the holidays and for a new year that brings us closer to achieving our mission - to preserve, protect and enhance the natural resources of coastal north county.
---
Citizen Science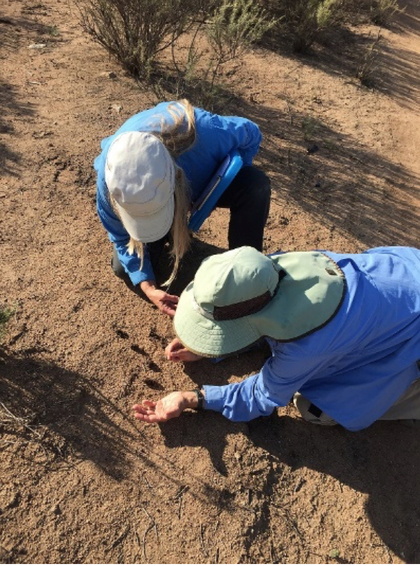 Scientists all over the world are receiving valuable data from every day folks for research in various fields; everything from astronomy to climate change to specific biota. If you love the natural world, make joining a citizen science project your New Year's resolution this year!
A great place to start is iNaturalist, a community for naturalists to record their observations. This site can help you identify your observations and when they have been verified by curators, the data is automatically added to several research projects. And there are many more you can join.
There is something for everyone no matter where your interests may lie. Here are a few more options to get you started:
Ca. Dept. of Fish and Wildlife - quagga / zebra mussel monitoring as well as links to other projects in California.
Xerces Society - Below are links to Xerces Society projects tracking declining bumble bees, dragonfly migration in North America, and monarch butterfly populations in California. You will also find partner efforts to better understand the conservation status of bees, butterflies, dragonflies, and more.
Cornell Lab - not just birds here, projects for squirrels, bats and wildlife health.
Local citizen science projects -
Scripps Institute of Oceanography - This is a citizen science program that asks the public to help collect data by taking pictures. It's simple: anytime you are at the beach, you can snap a picture (see guidelines) and upload it through this portal:
San Dieguito River Valley Conservancy- projects for Argentine ants, reptiles and amphibians and botanical surveys:
Have fun!