Dear Preserve Calavera Supporter
Thanks to You- We Reached Our Goal for Land Acquisition Fund !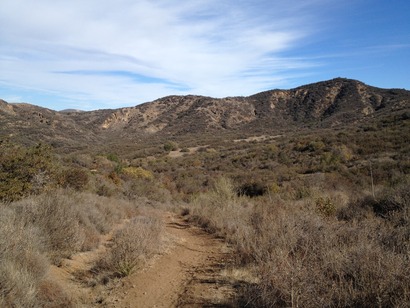 Photograph from Wikipedia Commons
It took awhile- but we did it ! Our goal was to replenish our Land Acquisition Fund with $ 30k. We actually raised $ 30, 537. Thank you to everyone who donated to make this possible. Now the challenge continues to be finding willing sellers. Recently a 23 acre parcel that the Batiquitos Lagoon Foundation had been hoping could be acquired for conservation was purchased by a developer for $ 5.9 m- he plans to build several 6 bedroom assisted living facilities. Instead of celebrating an acquisition we will end up challenging an inappropriate development in the coastal zone. But there are still several other parcels we are working on. All it takes is years of persistence- and lots of money. Thanks to you more acquisitions are possible !
---
SOAR and SOS - Two Ways to Save Open Space and Farmland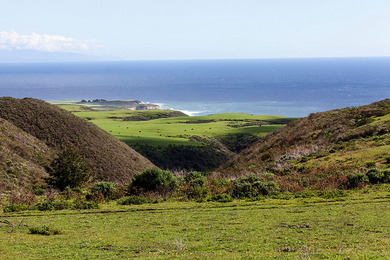 Photograph from Wikipedia Commons
Now there are two citizen led initiatives intended to help preserve open space and agricultural lands. Both would require a vote of the people to convert agricultural lands to other uses. The Save Open Space and Agricultural Resources (SOAR) initiative in Oceanside turned their signatures in March 12th and are awaiting confirmation by the Register of Voters that there were enough signatures to qualify for the November ballot. The unincorporated county initiative, Save Our San Diego Countryside (SOS) is currrently gathering signatures. If successful, this will also appear on the November ballot. But let's not wait until November to take action to preserve these priceless lands. Contact the campaigns to see how you can get involved:
https://Oceanside-SOAR.org
or
https://saveoursdcountryside.org
.
---
The 36th National Pesticide Forum
April 13–14, 2018, Irvine CA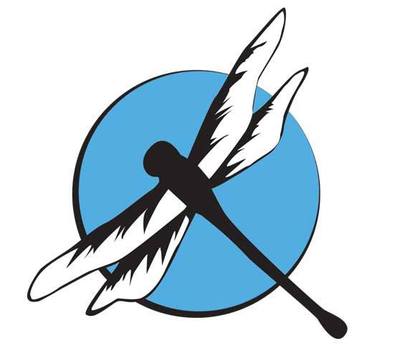 Organic Neighborhoods: For Healthy Children, Families, and Ecology presents the 36th National Pesticide Forum April 13–14, 2018, to be held at The Beckman Center of the National Academies of Sciences and Engineering at Irvine, CA.
This year's Forum, Organic Neighborhoods: For Healthy Children, Families, and Ecology, will focus on the adoption of policies and practices that protect the health of people and the environment. While pesticides damage human health and ecosystems, the transition to organic systems that eliminate toxic pesticides are within reach. The Forum, with a range of speakers and participants, provides an opportunity for grassroots advocates, students, scientists, policy makers, and practitioners to share cutting-edge information that informs effective local, state, and national strategies for change.
VOLUNTEERS needed! We need VOLUNTEERS for this event. If you can volunteer for this event, please email gwhite@beyondpesticides.org.

Registration is open! Please register
here
.
* If you would like more information about the Friday (April 13) field trip, touring the California Starr Ranch Sanctuary, examples of organically managed playing fields, and an "approaches to managed-goat-grazing" demonstration (courtesy of Environmental Land Management), please email: info@beyondpesticides.org
For more information and partial list of confirmed speakers, see
link
.
---
EarthDay/Earth Month- lets Make it Every Day !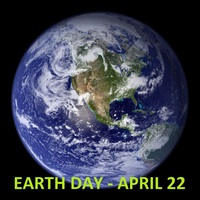 April is the month we celebrate Mother Earth. What better way to do it than getting our hands in some dirt and giving Mother Nature a real hand. Join us Sat April 14 for our regular monthly volunteer work session on EL Corazon (see sidebar) and then attend the
Earth Day Fair in downtown Oceanside
, or join thousands at one of the
115 clean-up sites on Sat April 21st
. Now, more than ever, Mother Nature needs our hands, hearts and pocket books. Let us all commit to make 2018 Earth Year.
---
Certified California Naturalists 2018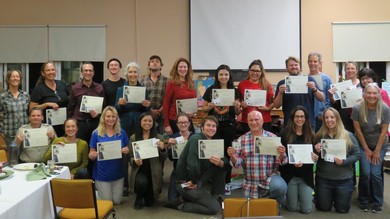 Congratulations to our newest graduates!
In March, we completed our 3rd UC ANR California Naturalist program; a 10-week course chock full of outstanding speakers, hands-on science and fabulous field trips highlighting the amazing biodiversity of our local region. We are proud of our enthusiastic 'naturalists' and welcome their stewardship, leadership and education in the protection of our natural communities.
---
Butterflies of San Diego County-NEW!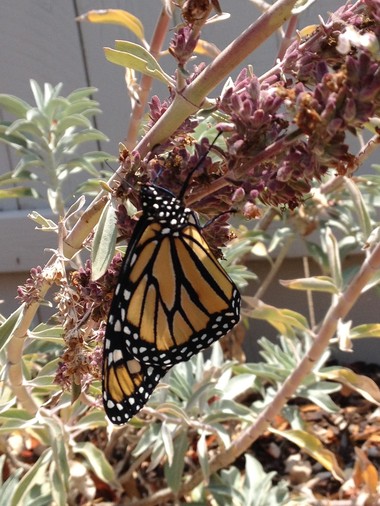 Citizen Science Project:
Have fun honing your observations skills and contributing to science!
Snap a photo, upload to iNaturalist, and contribute research data on local butterfly populations!
If you frequent a local trail or city park, and can commit to monthly (or more frequent) monitoring for butterflies and caterpillars, the data could yield important information over time on:
· Populations
· Arrival times-are they arriving earlier or later?
· Larvae-are host plants in leaf for caterpillars?
· Diversity
What to do:
· Take a photo with Smartphone (GPS enabled) or a camera and GPS
· Set up an iNaturalist account at https://www.inaturalist.org/
· Join 'Butterflies of San Diego County' project
· Upload your observations
· Visit the same location monthly (or more frequently)
Practice session-April 15, 2018 at 8:30-9:30 AM-Lake Calavera Preserve, Skyhaven East trailhead.
We will be available to practice making observations, help with uploading to your iNaturalist account and posting to the Butterflies of San Diego County project.
Questions-contact pdecino@preserveracalavera.org
---
North County Nature Journalers
Get your Spot for the Next Meetup:
Introductory Nature Journaling Workshop
Sunday, May 6 at 8:00 AM
Batiquitos Lagoon Nature Center
This month's topic: Shorebirds
Workshop facilitator: Tina Reimer
In partnership with Preserve Calavera
What we'll do:
1. 15-30 min intro / technique
2. 60-90 min journaling time in field
3. 15-30 min debriefing / sharing
What to bring:
• Sketchpad/Journal
• Pens/Pencils
• Water / Snack
• Dress appropriately for weather (hat/jacket/sunscreen/etc.) and wear shoes suitable for walking outside on dirt/sand trail (there could be some muddy areas given the weather forecast for the weekend)
April Activities
Fri & Sat April 13 and 14
The 36th National Pesticide Forum at Irvine
For more information see article on left side 'The 36th National Pesticide Forum April13-14, 2018, Irvine CA': Organic Neighborhoods: For Healthy Children, Families, and Ecology.
Sat April 14, 8:30 AM - Noon :
Annual Lake Calavera Wildflower Hike with James Dillane
Where: Lake Calavera Dam spillway near the Lake Calavera trailhead. Park on Tamarack near Strata Drive (3825 Tamarack Drive). Note this is a different start site than in previous years.
James Dillane of the California Native Plant Society will lead this annual visit to the Lake Calavera Preserve. This rich area includes varied habitats with several rare species.
Beginners welcome. This hike may extend beyond the 3.5 hour time frame but you may return to the start when you are ready.
Hike includes some rough terrain, and 500' elevation gain (up Mt. Calavera). Wear good hiking boots/shoeswith good tread, hat and bring water, sunscreen and snack if you are planningon staying the entire hike.
For more information, see
link
.
Space is limited- RSVP is required. Email pdecino@preservecalavera.org or call 760-434-4312.
Sat April 14 11:00 AM - 12:30 PM
Fennel Removal at Garrison Creek (El Corazon)
Join Preserve Calavera and Friends of El Corazon for a long-term effort to remove invasive fennel from the hillsides of the El Corazon Nature Park. Event includes fennel seed removal and cutting/stacking of the fennel plants.
Event is appropriate for all ages and physical abilities.
Please bring: Water, gloves, and a hat. Wear long sleeves and sturdy, closed-toe shoes. Tools, supplies, and additional water will be provided.
Walk in from: Trail head along Oceanside Blvd, just east of El Camino Real (0.80 miles in) or Mesa Drive trailhead (0.20 miles in).
Directions: Trail head parking lot is on Oceanside Blvd, just east of El Camino Real (entrance to Green Waste). Parking also available at The Villages of Monterey apartment complex in non-numbered visitor spots. Park and walk along the Garrison Creek trail to the work site.
For more information, please contact: Samantha Collins: sami@sdcanyonlands.org
Sat & Sun April 14 & 15
CNPS-San Diego Garden Tour: Native Gardens for Beauty and Sustainability
Includes the areas of Encinitas, Cardiff, Carlsbad, Oceanside, Vista, San Marcos and Escondido.
Sun April 15 8:30- 9:30 AM
Citizen Science Butterfly Project Practice Session
Meet at lake Calavera Preserve, Skyhaven East Trailhead.
For details, see article on left side 'Butterflies of San Diego County' Citizen Science Butterfly Project.
Tues April 17 7:00 PM - 8:30 PM
Sierra Club North County Coastal Quarterly Meeting
Location: Alga Norte Park, 6565 Alicante Road, Carlsbad CA, 92009
Please join us for our next quarterly Sierra Club North County Coasters general membership meeting. The meeting is open to the public and FREE of charge.
Featured Speaker: Carlsbad City Council Member Cori Schumacher
Special Presentation:
Toxic Free Movement - From Irvine to Carlsbad
Guest speakers Mary Anne Viney and Non Toxic Irvine's Bob Johnson will discuss success stories and lessons learned about how to reduce the use of toxic pesticides in our community. The Toxic Free Movement began in Irvine and has now spread to Carlsbad. Learn from the experts who made it happen.
For details see FaceBook
link
.
Sat April 28 8:30 AM - 11:30 AM
Trail Work at Poinsettia Park, Carlsbad, CA
Sat April 21: Creek to Bay Clean up (I Love A Clean San Diego Organization)
Future Events
Ongoing:
Second Sat of the month- begining Jan 13:
March 10: Monthly Village H and Fennel Removal work
May 12: Annual ESA Day Event
Our all-volunteer organization can not do what we do without your help. Your time, talent and donation can make a difference right in your own backyard. Call or email us to see how else you could get involved.