---
Upcoming Certification Training: Therapeutic Neuro-Linguistic Programming
Three weekend training:
Saturdays and Sundays from 9AM – 6PM
January 20-21, 27-28, and
February 10 & 1, 2018
Success exists within; invest in yourself…
Learn cutting edge NLP techniques to help facilitate greatness in your own personal life and with others. NLP is one of the most respectful ways to address the potential of human excellence.
NLP helps you: Achieve greater lasting success both professionally and personally. Learn easy, simple techniques as you achieve more success, happiness, and prosperity. Develop greater communication skills to behave consistently with your goals. Increase your effectiveness at work and within relationships as you learn to look at life's challenges as opportunities.
This course is beneficial to anyone desiring mastery in their personal and/or professional journey.
This hands-on training will provide you with powerful communication techniques and rapport skills designed to effectively influence positive change with integrity.
To find out more about the NLP training or to register online, go to our website: NLP Training.
Receive a $100 discount by registering on or before January 13th with a $250 deposit. Seating is limited. Register Now!
Contact Marla Brucker at 858-587-0422
or email: Marla@SDHypnosisTraining.com with any questions.
"NLP may be the most powerful vehicle for change in existence" -Modern Psychology
---
Open House Social Networking Event
Free Demonstrations, Food, Networking, and Fun!
Wednesday, December 13th from 6:30PM – 9:00PM
Topic:
"Traveling Through Time:
Celebrating Success and Creating the Future"

Presenter: Andrew Utley & Marla Brucker
Learn to travel through time by celebrating the successes of 2017, while planting the seeds of your vision for 2018! Experience the power and effectiveness of these easy-to-use tools to create immediate and lasting changes.
Imagine, being able to relive the BEST experiences of 2017 and moving that EMOTION into your vision for 2018! Learn the tools that will help guide, and accelerate your 2018 success!
In this hands-on presentation, you will learn simple 'time-line therapy' techniques that can be used immediately to ground yourself into what YOU truly want for the next 12 months!
Andrew Utley is an accomplished trainer and seminar leader. A life-long learner who loves to share his passion with others, his dedication to helping others communicate personally and professionally has helped thousands around the world. Expect a night of DOING, as he will be leading various exercises that will have everyone on their feet and out of their heads!
This will be a fun-filled evening complete with demonstrations, wine, appetizers, networking, raffle prizes (bring something to raffle), and good company. Bring friends!
Read more about the power of the tools we'll be exploring on our website.
or
email Marla@sandiegohypnosis.com.
We're looking forward to seeing you. Invite friends!
When: Wednesday, December 13th from 6:30PM – 9:00PM
Where: 8969 Complex Drive, Suite A, San Diego, CA 92123
---
Congratulations Graduates!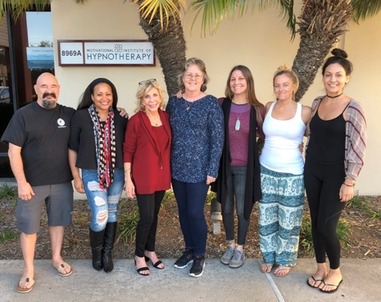 Energy Psychology Graduates: November 2017: Steve Cimmarrusti, Shaliss Padilla, (Marla Brucker) Sherry Davenport, Reenie Vincent, Ashley Swallow and Lauren Cortez
---
Join us for a Spiritual Journey Series
December 9th, 1:00 – 3:30PM
"Higher Self: Kick Your Wisdom Up a Notch"
Imagine how it would feel to have your own infinitely wise ally to turn to whenever you need guidance. In this 2-1/2 hour workshop with Tess Meissner, CHT, you will connect with the most wise and resourceful part of you as a guide to support you on your life's journey. For more information on this and the 5 other workshops, go to our website
Investment: $33 early-bird special if paid before Tuesday, December 5th. $40 after December 5th or at the door.
---
Read Our Blog:
---
*All courses are taught Saturdays and Sundays from 9:00am - 6:00pm
Therapeutic Neuro-Linguistic Programming 2018:
(Early registration by January 13, 2018)
January 20-21 Sat. and Sun. 9:00am to 6:00pm
January 27-28 Sat. and Sun. 9:00am to 6:00pm
February 10-11 Sat. and Sun. 9:00am to 6:00pm
(Early registration by March 17, 2018)
March 24-25 Sat. and Sun. 9:00am to 6:00pm
April 7-8 Sat. and Sun. 9:00am to 6:00pm
April 14-15 Sat. and Sun. 9:00am to 6:00pm
Cognitive Behavioral Hypnotherapy 2018:
(Early registration by May 12, 2018)
May 19-20 Sat. and Sun. 9:00am to 6:00pm
June 2-3 Sat. and Sun. 9:00am to 6:00pm
June 9-10 Sat. and Sun. 9:00am to 6:00pm
(Early registration by July 28, 2018)
August 4-5 Sat. and Sun. 9:00am to 6:00pm
August 11-12 Sat. and Sun. 9:00am to 6:00pm
August 25-26 Sat. and Sun. 9:00am to 6:00pm
Therapeutic Neuro-Linguistic Programming 2018:
(Early registration by October 6, 2018)
October 13-14 Sat. and Sun. 9:00am to 6:00pm
October 20-21 Sat. and Sun. 9:00am to 6:00pm
November 3-4 Sat. and Sun. 9:00am to 6:00pm
---
2018 is waiting for YOU! ____________________________________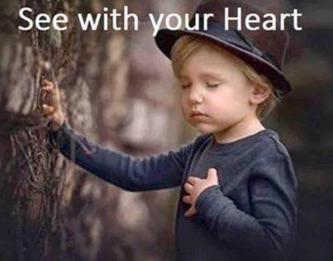 ---