---
---
MIOH Staff



Marla Brucker, DCH, R.HA
Executive Director
(858) 587-0422
---
---

---
---

Stephanie Langlais
Administrative Assistant
(858) 587-0422
---
Farewell!
It has been my pleasure
and
joy to spend time working at the Motivational Institute of Hypnotherapy. I appreciate the opportunity to learn about this life changing practice.
I am embarking on a new chapter in my life as I head to the East coast for a job with the U.S. Citizenship and Immigration Services in Vermont. I wish this opportunity was a little closer to family, but a little distance won't weaken our bond. Of that, I am certain.
Thanks for reading and I wish you all the best journey possible.
~Stephanie Langlais
---
---
---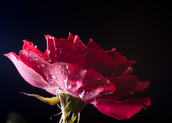 Inspirational Quotes
"One who fears failure limits his activities.
Failure is only the opportunity to more
intelligently begin again."
- Henry Ford
"Be not afraid of growing slowly; be afraid only of standing still."
- Chinese Proverb
"Happiness is not achieved by the conscious pursuit of happiness; it is generally the by-product of other activities."
- Aldous Huxley
---
---
Testimonials
"I am a former student of the Motivational Institute of Hypnotherapy, and have taken courses in Hypnotherapy, NLP, and Energy Psychology--all were fantastic!
Marla is an EXCEPTIONAL teacher. Her communication style is energetic and informative. She uses real-life examples to educate and illustrate, and she makes learning these modalities very enjoyable.
I recommend Marla and her courses to anyone who wants to learn life-changing skills or how to practice professionally." ~ Elaine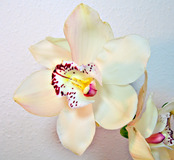 ---
---
Did You Know?
Doodling Improves Memory: People who doodle while listening to a boring discussion remembered 29% more about the message than those that didn't doodle. (Jackie Andrade, PhD, professor, School of Psychology, Univ. of Plymouth, UK)
---
---
Letter from the Executive Director

Hi Everyone,
Happy Spring! Are you like many of us that like the concept of Spring cleaning, to 'let go' of what you no longer need?
The significance of letting go is so vast…The easiest is letting go of old stuff that no longer has meaning to us…The most difficult is the letting go of stuck emotions and limiting beliefs that have been holding us back from our happiness and freedom to grow…What about being able to let go of trying too hard…?And then there's the letting go of someone of value.
Many of us hold onto past traumas and emotions in hope for a better future. This stops us from living in the moment. When we learn from the adversities of those experiences then we grow. It takes work, but it's workable. Our next training on Ericksonian Hypnosis will provide you with the tools to help others (and yourself) to let go; creating a better present.
Next, how many of us have tried so hard to make something happen, but it just didn't work, and we gave up feeling defeated? We need to let go of our own resistance and doubt that often limit us from accomplishing our goals. Our workshop on SpoonBending will help you learn to let go, and expand your mind's power. The bent spoons and forks become a metaphor for all the possibilities of what you can achieve. The ability to let go and just let things happen is a large component of our success, in all aspects of our life. Join us on May 24th.
And lastly, letting go of someone of value…Stephanie Langlais has been MIOH's Administrative Assistant since December. Although she's only been with us for a short time, she has been an amazing asset to our team. Stephanie's imprint will remain with us in so many ways, but mainly through our E-Newsletter and our website. Thank you for all your support and wonderful work Stephanie. You will be missed.
To Your Success,
Marla Brucker, DCH, R.HA
(858) 587-0422

---

Upcoming Certification Trainings
CE credits available for MFTs, LCSWs, RNs and others.
Class Schedule – 3 weekends
May 19 – 20
June 2 – 3
June 9 – 10
Saturdays and Sundays from 9:00am - 6:00pm
Course Goals and Objectives:
• Learn powerful hypnosis techniques and applications designed to install new positive beliefs, behaviors and decision-making strategies, as well as enrich one's own life.
• Learn how to communicate directly with the subconscious mind through the use of inductions, deepening techniques, guided imagery and therapeutic metaphors.
• Become skilled at uncovering limiting beliefs and forgiveness issues to create permanent improvement in the lives of others.
This comprehensive course in Ericksonian Hypnosis provides hands-on demonstrations and experiential training that leads to becoming certified as a Clinical Hypnotherapist in Integrative Hypnotherapy. It's also beneficial for alternative and mental health professionals, as well as anyone in quest of personal self-growth.
To find out more about the Ericksonian training, or to register for the class,
Click here
Receive a $100 discount if you register on or before May 9th! SEATING IS LIMITED. Due to popular demand these certifications trainings Sell Out quickly. Call to reserve your space now.
---
---
---
---
Next Open House: April 26th


Join Us at Our Next Open House and Networking Social on Thursday April 26th, and learn more about our training!
This will be a fun, inspiring evening complete with demonstrations, wine, appetizers, networking, raffle prizes and good company!
Our topic will be:
Creating Greater Success by Turning Procrastination into Performance
. We will demonstrate techniques on how to move past blocks and achieve greater success in any area of your life. We will also be sharing information about our next training in
Ericksonian Hypnosis
.
When
: Thursday April 26th, from 6:30pm – 9:00pm
Where: 9225 Chesapeake Drive, Suite G, San Diego, 92123 (a part of the Alternative Health Center)
Cost: This is a Free Event!
Please RSVP so we can provide enough food and beverages! Click on the link to find more info:
---
---
"Mind Over Metal"
Spoonbending Workshop: May 24th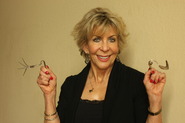 6:30p.m. – 9:00 p.m.
Marina Village
Room E12
1936 Quivira Way, San Diego, CA 92109
Unleash your hidden powers through psychokinesis
In this incredible hands-on workshop, you'll learn how to access more of your creativity, intuition and healing abilities as you begin connecting with the 90% of the unused portion of your mind's power. You'll achieve a sense of empowerment and come away with bent spoons and forks to remind you every day of just how powerful you really are!
Cost (includes all materials):
$39 before April 10, 2012
$49 April 10, 2012 and after
$55 at the door
Workshop description and registration available online:
Contact Dr. Marla Brucker: (858) 587 – 0422
Email: Marla@SDHypnosisTraining.com
---
---
Please share this with others!