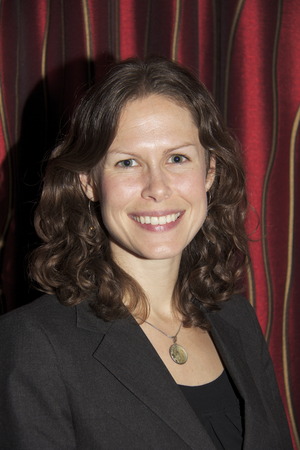 Each year, the Recorder canvasses the state to identify 50 attorneys whose early accomplishments indicate they will be tomorrow's top lawyers and leaders. The attorneys selected for the second annual Fast Track list stood out among their peers based on their career achievements and leadership roles within their practice, organization or the larger community.

We couldn't agree more with their assessment that Meredith Desautels fulfills their criteria for her Racial Justice re-entry work to assist clients who are working to overcome barriers to employment and housing due to past arrest and conviction records by engaging
pro bono attorneys on this critical civil rights issue.
With Meredith's vision and leadership the Second Chance Legal Clinic was started as a direct services model in collaboration with other Lawyers' Committee staff. Meredith continues to work at multiple levels, including through impact litigation and policy advocacy at the local and state level, to confront the far-reaching ripple effects of the over-incarceration and over-policing of communities of color and low-income.
Recorder editors carefully reviewed nominations from around the state. All 50 selected will be profiled in a special edition of The Recorder on June 24 and they will be recognized at an awards gala and cocktail reception at the Four Seasons in San Francisco on June 26.

Please join us in congratulating Meredith for her outstanding work in support of our mission to advance, protect, and promote civil rights.