LCCR Welcomes New Civil Rights Fellows
The Lawyers' Committee is proud to announce the arrival of three new fellows whose tenure with us will further our mission to advance and protect civil rights. Each of these fellows brings enormous talent and skill, and we are honored that they have chosen the Lawyers' Committee as their professional home for the next two years.
---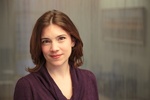 Rose Cahn, Soros Justice Fellow, is launching the first pro bono clinic designed to stop the deportation of individuals who have been unlawfully convicted. Bridging the work of LCCR's Immigrant Rights Project and its Second Chance Legal Clinic, she will train legal reentry service providers how to secure effective post-conviction for immigrants who would face deportation without it. Under Rose's leadership and with generous support from the Soros Justice Fellowship program, the Lawyers' Committee will be creating a scalable model, and will provide trainings, sample pleadings, and support so that legal reentry service providers throughout the state of California and nationally can begin to offer this much-needed remedy to their immigrant clients. Rose is a graduate of New York University School of Law.
---
Dana Isaac, Thurgood Marshall Fellow, joins the Lawyers' Committee to assist with our impact litigation, policy advocacy, and direct services work primarily in the area of racial justice. Dana's work will include assisting with Election Protection efforts, expanding the reach of our Second Chance clinic, and advocating for educational equity for schoolchildren of color. Dana is a graduate of the University of San Francisco School of Law.
---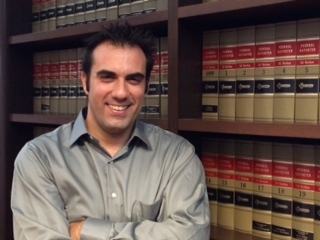 Travis Silva, Equal Justice Works Fellow, joins the Lawyers' Committee to focus on access to education and educational equality for immigrant schoolchildren in Silicon Valley. Travis will provide legal services to immigrant students and their families, support pro bono attorneys advocating for individual students, and partner with other organizations to advocate for policy reforms aimed at bettering educational outcomes for immigrant children. Travis is a former school teacher in East Palo Alto, and a graduate of Yale Law School.
Lawyers' Committee for Civil Rights of the San Francisco Bay Area, founded in 1968, works to advance, protect and promote the legal rights of communities of color, low-income persons, immigrants, and refugees. Assisted by hundreds of pro bono attorneys, LCCR provides free legal assistance and representation to individuals on civil legal matters through direct services, impact litigation and policy advocacy.