---
Never Can Say Goodbye, So We'll Just Say Farewell!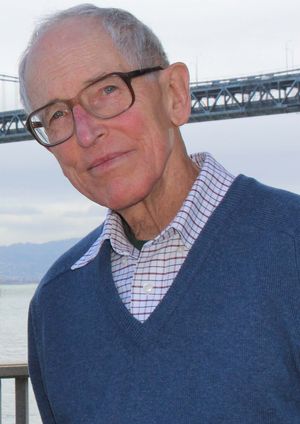 Dave Rorick, Immigrant Justice & Asylum Paralegal
It is with mixed-emotions that we announce Dave Rorick will end his tenure as Immigrant Justice and Asylum Paralegal with the Lawyers' Committee effective September 30, 2013. Before heading off for summer vacation, Dave may have had a chance to share his news directly with some of you. We're only saying "so long" to Dave, because he will take on an "Asylum Advocate Emeritus" role and continue to share his wisdom and expertise with the Lawyers' Committee at whatever pace he chooses.

Dave joined the Lawyers' Committee Pro Bono Asylum Program as a volunteer at its inception in 1983, and soon thereafter joined the staff to pursue what became his life's mission. For thirty years, Dave has been dedicated to ensuring that those seeking asylum without the resources to plead their case have access to legal representation of the highest caliber. To that end, Dave has developed a cadre of volunteer attorneys and interpreters and infused them with his dynamic dedication to justice for all. He has interviewed asylum seekers from around the world and placed their cases with several generations of pro bono lawyers in supporting law firms, matching lawyers with mentors from Northern California's immigration bar, interpreter volunteers and other experts. As a result, thousands of people from almost every continent have found refuge on these shores and protection from assaults both physical and legal.

In addition to Dave's stalwart dedication to civil rights, many have benefitted greatly from his enormous spirit of generosity. He is often behind the scenes making personal donations in support of our work and the movement. For years, Dave has helped fuel staff daily with nutritional treats including fresh and hearty bakery breads and organic peanut butter. He enlivened meetings with whimsical observations of life and recommendations for good restaurants and books. He enthralled us with tales of his travels and reminiscences of the challenges asylum clients faced and overcame. And, his wry sense of humor will surely be missed.

We know we are not alone in having notable stories to tell about Dave's impact on our work and our lives. That's why we invite you to stay tuned for upcoming announcements about how you can share your favorite memory and help us bid a fond farewell to Dave! If you'd like to join the host committee for the fall celebration we are planning or if you have a great celebration idea, please contact us at celebratedave2013@lccr.com and let us know of your interest. From now until the fall, we will be in touch as plans are developed and we engage social media tools to facilitate interactive communication between us and among all of Dave's many supporters and fans.

In the meantime, with Dave's input, we have created a new position, Asylum Program Coordinator, and have posted the job announcement here. Please share this announcement with all who may be interested.

As always, we thank you for joining us in advancing, protecting and promoting civil rights for all.