Summer is fast approaching and many of us are spending more time on our physical fitness. We all know about physical fitness and mind fitness. But what about Emotional Fitness? Could that be the key to healing?

In this installment:
---
Emotional Fitness
In today's society we are constantly overwhelmed by feelings and emotions that we don't want - anxiety, depression, avoidance behavior and phobias. We become overloaded with toxic stress. Watch as Jim and Dr Canali discuss emotional fitness and how this plays a role in our healing process and wellbeing.
"We now see today that almost 85% of illnesses are emotional"
The founder of Unified Therapy™ – Dr Paul Canali
– is returning to Rockledge for an Intensive Healing Weekend in June.
We invite you to join us for another healing, educational and transformational weekend. Whatever healing therapy or mindfullness practice you are engaged with, this will be a great opportunity to add and go deeper in your healing process.

Tentative dates are Saturday, June 13th and Sunday, June 14th. Active clients of Jim and Integrative Bodywork will have first availability/priority for scheduling. Then we will open up for any inactive clients who would like to recharge their wellbeing.

We recommend booking back to back sessions over the weekend to help accelerate your therapeutic healing progress.
To sign up, please contact Jim via email at jfhands@aol.com or by text at 321~432~0775.

"Crisis brings up the unhealed places in people."
---

Challenging times give us an opportunity to learn how to skillfully ride life's emotional roller coaster.

Here's some of what I'm learning:

There are times in life that are just plain hard and there's no thinking your way out of it.

Learning to accept what is has been a blessing.

Uncomfortable feelings won't kill you.

Learning to befriend sadness, fear, or the anxiety of uncertainty will make you gutsy and strong.

Crisis brings up the unhealed places in people.

My job is to tend to my own wounds so they don't inflict any additional pain on others.

There's no such thing as being prepared for the worst.

There is, however, great value in being prepared for being unprepared.
~ Excerpted from Cheryl Richardson
It is a mental and emotional state that people experience when they are in-sync — when the heart, brain, and nervous systems work with more harmony and efficiency. Science has shown that heart coherence benefits our own well-being. It can also have a positive impact on those around us.
~ Institute of Noetic Sciences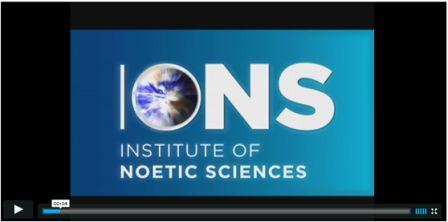 Recent discoveries have shown that the heart generates a mysterious and powerful electromagnetic field. In this video, Rollin McCraty, Ph.D, Executive VP and Director of Research for the Institute of HeartMath, explores the scientific basis for understanding the ways in which we are deeply connected with each other.
---
While endings are a natural part of business and life, we often experience them with a sense of hesitation, sadness, resignation, or regret. But our personal and professional lives can only improve to the degree that we can see endings as a necessary and strategic step to something better. If we cannot see endings in a positive light and execute them well, the "better" will never come.
When executed well, "necessary endings" allow us to proactively correct the bad and broken in our lives in order to make room for the growth we seek. However, when endings are avoided or handles poorly - as is too often the case - good opportunities may be lost, and misery repeated.
---
Featured Quote
HOLDING ON TO OUR BELIEFS
"As soon as you begin to believe in something, then you can no longer see anything else." The truth you believe in and cling to makes you unavailable to hear anything new.

Holding on to beliefs limits our experience of life. That doesn't mean that beliefs or ideas or thinking is a problem; the stubborn attitude of having to have things be a particular way, grasping on to our beliefs and thoughts, all these cause the problems. To put it simply, using your belief system this way creates a situation in which you choose to be blind instead of being able to see, to be deaf instead of being able to hear, to be dead rather than alive, asleep rather than awake."