Happy New Year from GVM Board of Directors and Staff.
May 2018 be filled with Global Travels and Trips to GVM!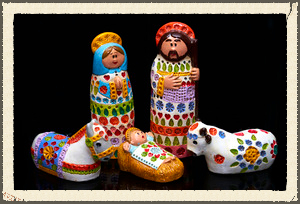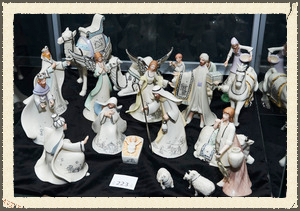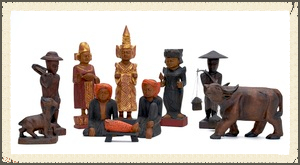 Nativities & Trees: Global Traditions Ends Jan 20, 2018
Still in the holiday spirit? Not ready for holiday spirit to end? Join us at GVM and view over 300 nativities. They are unique in their own way
—
mini bread dough, funny modern selfie, elegant porcelain with silver trim, bedazzling House of Faberg
é
, and characterized animals. Fifty countries are represented including Kenya, Solomon Islands, Germany, Myanmar, Canada, Israel, Philippines, Mexico, Peru, and Ecuador. Exhibit ends January 20th.
---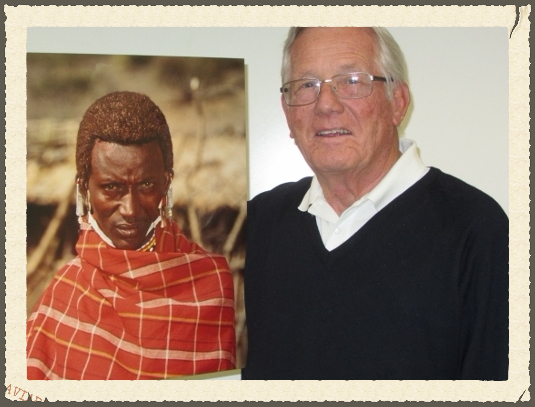 Photographic Colors of East Africa by Dr Gerald Olsen Opening
Friday, Jan 5 4 - 6 pm VIP & Member Opening Reception
6 - 9 pm Fort Collins Gallery Walk
Photographic Colors of East Africa debuts Friday, Jan. 5, at the Global Village Museum of Arts and Cultures. From lions and giraffes in Tanzania to primitive cultures in Ethiopia's Omo Valley, Olsen's photographs capture the vibrant and exotic nature of East Africa. Dr. Gerald Olsen, an ophthalmologist in Fort Collins since 1972, is now retired. Since 1995 Dr. Olsen has traveled to Africa nine times.

Half-price Admission ($2.50 Adults, $1.50 Seniors/Students, FREE Youth 12 & under)

Thank you Maxline Brewing for donation of beverages!
---
FREE Storytime at GVM
Sat, Jan 6 11 – 12 pm
Free story time is the best time! From 11 am to noon on Saturday, Jan 6, youth ages 4-12 will be treated to delightful stories, a museum scavenger hunt, and a palate-pleasing snack. Only your child's wonder and imagination are required for participation. Two parents and/or guardians per child are also admitted free to explore the Museum's four galleries and Museum Shop.
See you at 11! Admission = FREE
---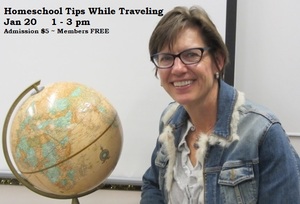 Karen Barsch, Traveling Homeschool Mom
Homeschool Tips While Traveling
Jan 20 1 - 3 pm
For parents on the road with children during the school year, Homeschool Tips While Traveling will be presented 1-3 pm Saturday, Jan 20, at the Global Village Museum. Troy Krotz, Homeschool Coordinator for Poudre School District, will provide an overview of Colorado's homeschooling regulations as well as PSD recommendations. Two Colorado families who incorporated school instruction into their journeys will share their experiences and offer advice for globe-trotting parents and their children.
Admission $5 ~ Members FREE
---
Colors of East Africa
Feb 2 - May 19
GVM will be presenting Colors of East Africa—a cultural and artistic exhibit of items from East African countries along the Great Rift Valley, including Tanzania, Uganda, Eritrea, Rwanda, Burundi, Somalia, South Sudan, Ethiopia, Djibouti, and Kenya. Items are needed by January 10th. If you have or know someone who has colorful art, unique treasures, items of functional use, or artifacts representing cultures in East Africa, please email Dawn at admin@globalvillagemuseum.org. We would love to hear your stories.
East Africa roars to life Friday, Feb 2, with an exotic exhibit and penetrating programs. The VIP and Members-Only Reception from 4-6 pm is followed by FREE admission for the general public from 6-9 pm. Explore the mysteries of East Africa, from primitive spears and loin cloths to mystical talismans and adornments.

An East African Program Series begins Feb 10 and continues on the second Saturday of the month from 1-3 pm through May 2018. CSU professors, African researchers, and experienced travelers will share their knowledge and perspective on the countries of Kenya, Tanzania, Rwanda, Uganda, and Ethiopia. Admission is $5/person with Members free. For the full speaker schedule, visit globalvillagemuseum.org
---
Drepung Gomang Monastery and its monks wish you a very Happy, Peaceful, and Prosperous New Year 2018. We all express our deepest gratitude to everyone for the wonderful, compassionate support.
Best Wishes
Migmar Tsering, Secretary for Drepung Gomang Monastery
www.drepunggomang.org
---
John & Kathleen's (Global Village Board Members) Great Adventure....Dec 15, 2017 - May 12, 2018 has begun. The start of their world cruise began in Miami and will include Cuba, Jamaica, Costa Rica, Panama, Nicaragua, Guatemala, Mexico, French Polynesia, Cook Islands, Tonga, Fiji, and New Zealand. Below are a few pictures they have sent of their trip!
---
GVM Seeks Front Desk Volunteers
Share your time with us by volunteering 3 hours a week. If you are interested please call Dawn, 970.221.4600
---
First Night Downtown Fort Collins
Dec 31 5 - 9:30 pm
Make plans to be downtown on New Year's Eve for First Night Fort Collins!
This FREE, family-oriented and non-alcoholic, arts-based celebration attracts an all-ages audience to 30+ performances at seven venues throughout Downtown!
Children and families are invited to venture through the illuminated streets of Old Town bouncing from venue to venue to enjoy mind-boggling magic shows, high-flying acrobatic performances, international dance routines, hilarious comedy acts, and plenty more! This completely FREE event will also feature festive face painters, a 'bounceland' of giant inflatables, and a fireworks display at 9:30pm presented by UCHealth to cap off the night!