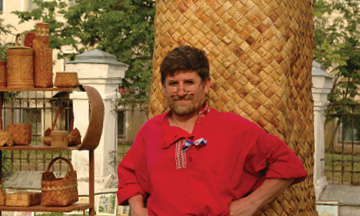 1,2,3: Resolve to be Ready!
New courses released Jan 1, Feb 1, and March 1
We're busily getting ready for a great 2013 here at North House and looking forward to a year packed with
thought-provoking conversation,
inspiring craft, and the joy of learning in community. Our Spring-Summer catalog will hit the streets on March 1, with all of our courses open for registration at 8 am that day. Sound distant? Yeah, we thought so too. To ease the wait, we're opening a handful of new course dates on Jan 1, Feb 1 and March 1. It's a 1-2-3 combination we hope you'll enjoy!
Make your resolution to take a course in the new year! The following courses will be open for registration on January 1:
- Russian Birch Bark Weaving w/ Vladimir Yarish
- Forgewelding a Damascus Blade & Other Items
- Fly Casting Workshop
- Boreal Birding Workshop w/ Bob Janssen
- Birding by Ear
Northern Fibers Retreat
All the Old Favorites, Plus Some New Programs!
The third annual Northern Fiber Retreat features the return of perennial favorites like the Show & Share, Open Studio time, Lunch & Learns, and a wide variety of craft coursework. This year also brings new learning opportunities: read more below!
To reserve your spot in either program, please download and return our Program Reservation form b
y Feb 10.
Yoga for Fiber Folk on Friday, Feb 16, 5:15-6:15 pm
Join certified Iyengar yoga instructor Kathy Horak to learn how
simple
yoga
stretches
can help prevent and relieve the aches and pains that cramp your creative self. Free for NHFS/GMAC students. Pre-registration is required.
Fibers for the Classroom: Mini-Workshop for School Teachers
Saturday, Feb 17, Noon-1 pm
Northwoods Fiber Guild members and teachers have developed a number of simple projects using inexpensive materials that can be integrated into a classroom or group setting. Join them for a crash course in fibers for kids.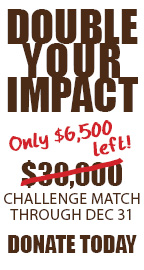 Don't Leave Match Dollars Under the Tree!
You've still got time to take part in our year-end challange match! If you give a new or increased donation (give us a call if you need info on your past giving history) by December 31, your donation will be doubled by our challenge match. Read more about our 2013 "Sharpen the Saw" campaign here.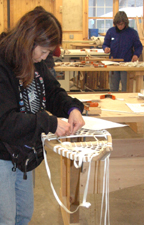 Gift Certificate Burning a Hole in Your Stocking?
Here are some courses that are right around the corner:

- Craft Your Own Ski Poles
- Build Your Own Snowshoes
- Sweet Grass Basketry
- Flatbreads Bakery
- Kick Sled Building
- Old-Fashioned Soap Making
- Wirework: Luffarslöjd
- Six Board Chest
- Masonry Heater Building
- Flat Plane Figure Carving
- Venison Cookery