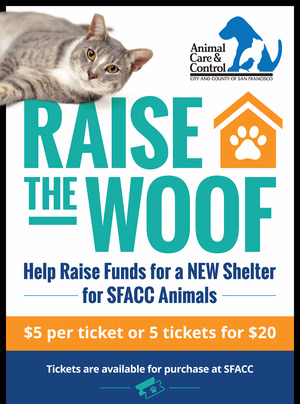 ---
Dear Friends,
Spring has sprung and ACC is hopping on several fronts...

We've kicked off fundraising for the new shelter—breaking ground next year

—

with the Raise the Woof Raffle, offering amazing prizes including a grand prize of Virgin America airfare (for two). A prize-drawing party will be held April 19th at Triple Voodoo Brewery & Tap Room, 2245 3rd St. in SF from 6-9 pm. The drawing will be live-streamed on ACC's Facebook page. You need not be present to win and dogs are welcome at this friendly tavern in Dogpatch.
Get your tickets at the shelter before the drawing, or come to the party and buy your tickets there!
Bunny Bonanza! You might have heard on the news that 40 rabbits were rescued by ACC officers several weeks ago. They've been in foster and are ready for new homes. Come meet these beautiful buns at the shelter, upstairs at Rabbit Row. The first 30 rabbit adopters will receive Bunny Bucks: a $50 gift card to Pet Food Express that will give you a great start on bunny supplies.

Speaking of small companion animals, ACC's adoption partner North Star Rescue recently acquired 503 mice from a biomedical research situation. These mice are friendly and social and ready for their forever homes. They can be adopted as individuals or as small colonies (i.e. for a school program). Find out more...

Spring is the season when animals are breeding, including coyotes. In response to community concern about coyote sightings in the city, two informative, entertaining talks will be presented by Project Coyote, in conjunction with SFACC and SF Rec & Park on April 5 and 12. See News & Events for times and locations.

Cat volunteers continue to get a jump on their training with cat behavior training programs Cat Pawsitive and Living in the Meow. Read all about them in this issue.

Finally, ACC's America's Dog Adoption Special offers more unique pups this month. Check out all the amazing animals for adoption. Come by and see them in person, and get your raffle tickets too.
Thank you for supporting the animals!

~The Friends of SFACC
---
Shelter Hero
Becky Fenson
Shelter Services Rep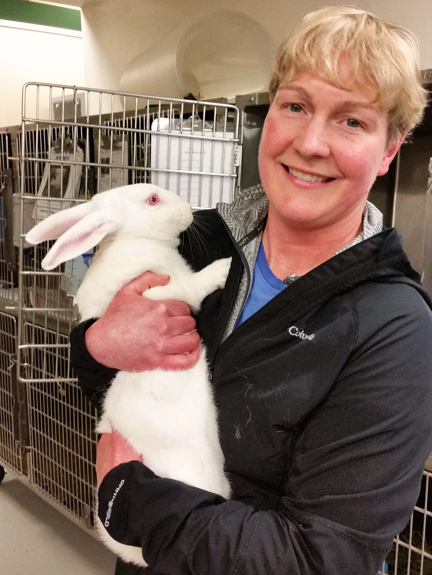 Becky with Snowflake
In her spare time, Shelter Services Rep Rebecca (Becky) Fenson is an open water swimmer. Besides making me shiver thinking about the chilly ocean water, this pastime reveals her stamina and determination. This uber-swimming is one of the reasons she moved to the Bay Area 23 years ago. Plus she is totally committed to helping animals of all species (not just aquatic ones). Becky has been in the trenches fighting animal abuse for years, most notably working at PETA for a 10-year period before coming to ACC, where she is a Shelter Service Representative.
Originally from New York, Becky got a degree in political science from the University of Michigan. After working in Manhattan for a couple of years, she made the trek west to San Francisco, working at Title 9 Sports in Emeryville and then as an Aquatics Director. A longtime activist for animals attending protests and speaking out in behalf of animals, Becky wanted to work for an organization involved with helping them. She applied for a position at PETA and got it, which meant a move to their headquarters in Norfolk, Virginia. During her time there she managed communications, marketing, and development efforts (the typical array of tasks involved in working for a nonprofit). As fulfilling as it was to work at the HQ of one of the most well-known international animal-rights organizations, Becky missed the west coast. She was able to transfer back to the Bay Area and continue working for PETA out of their Oakland office. But she missed working directly with the community—some of her time in Virginia involved going into the field as a volunteer with PETA's Community Animal Project to help the countless chained dogs left neglected in backyards. She started volunteering at SFACC, loved it, and applied for a job. She now works full-time "as-needed" at the front desk.
As a shelter rep, Becky is knee-deep in community work; that hands-on, local connection is the piece of the puzzle that was missing for her. "I enjoy helping people and animals, and I try to plant a seed whenever I can to help improve how people regard animals. Most people are open to that perspective and it can make a big difference in how an animal is treated, or how animals in general are considered."
Becky swims almost every morning, either at Aquatic Park or in a pool. As a member of the Dolphin Club (founded in 1877) Becky has gone for many swims in the bay, including Fort Point, the GG Bridge, the Bay Bridge, Alcatraz. Equally if not more impressive to a pool swimmer like me are some of her other swims: the English Channel, around Manhattan Island, the width of Lake Tahoe, and around Coronado Island.
Becky and her husband Nani (who was an ACC dog volunteer a few years ago) have two dogs: Darla, a 14-year-old Dachshund/
Corgi mix, and Lupe, an 11-year old Chihuahua from North Carolina who was rescued by PETA from a backyard situation. "The case worker flew with her from the east coast to California, the opposite direction Chihuahuas are usually flown to get a new home!" Lupe and Darla are close pals and keep each other young-at-heart. Nani is an awesome "dog-dad" and was a longtime foster for PETA. Clearly helping animals is a shared commitment for this family. Welcome Becky!
---
America's Dog Adoption Special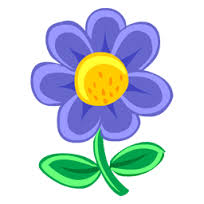 April showers bring adorable dogs!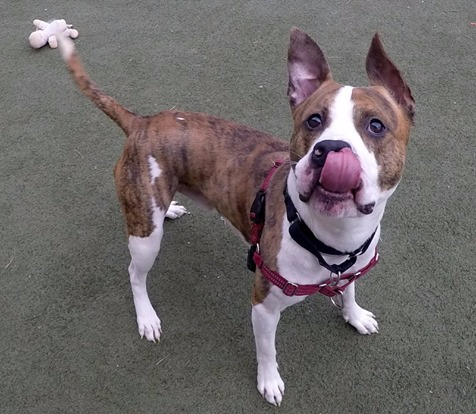 Is a May flower growing out of Tiger's tail?

Bull-terrier (pit bull) mix dogs are known
historically
as America's Dog. If you adopt one from ACC this month, you'll receive a Welcome Home package of toys, treats, and other goodies. PLUS the usual bonuses that come with each ACC dog adoption: a microchip, up-to-date shots, and license (adopters need not live in SF).
Meet some of these lovely dogs below and see ALL of ACC's awesome dogs and puppies on the
website
with more pics on
Facebook
.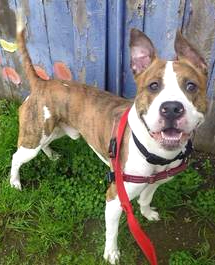 TIGER (397139) is a handsome 2-YO who was shy when he arrived but has come out of his shell and is a fun, goofy lovebug who enjoys walks, romping in the park with toys, and cuddling with volunteers and staff. This handsome brindle boy is looking for experienced, patient adopters. He's attentive and can't wait to go to training class with his new family.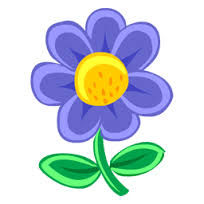 Tiger's adoption fee is discounted 50% (30+ days at ACC).
D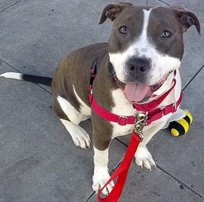 INAH
(A398708) is a sweet wiggly 1-YO gal who fancies herself a lap dog; the biggest ever. This doe-eyed, freckle-nosed beauty loves to play with toys and go for walks. she's working on her leash manners and is excited about how far she's come! Dinah already knows SIT and can't wait to go to training classes with her new family.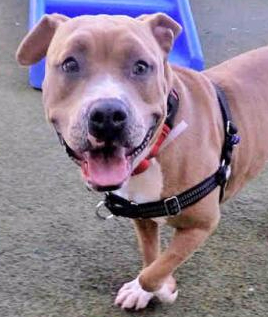 DUMPLING (A398841) is a darling! This scrumptious low-riding 9-MO sweetheart of a dog needs a bit of confidence boosting and lots of love. She's an excellent cuddler and lap dog, and enjoys being near her favorite people; perhaps she's a Velcro pittie mix?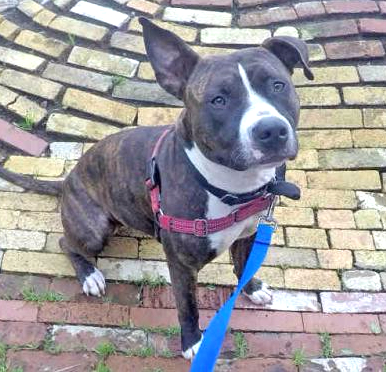 MELODY (A396576) will put a song in your heart! This 2-YO brindle beauty is a wiggly wagger and excellent kisser and cuddler! She enjoys walks on leash, playing with toys, and exploring the world by your side. Melody already knows SIT and can't wait to learn more at training classes with her adopters!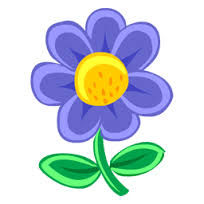 Melody's adoption fee is discounted 50% (30+ days at ACC).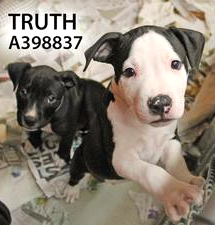 TRUTH (A398837) and his five siblings were found abandoned in a box. These 2-MO pups are ready and waiting to meet their forever families. We all need truth in our lives!
---
Cats Are Feeling
Pawsitive at SFACC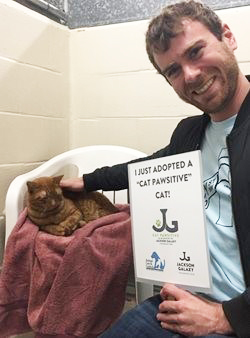 Garfield with his adopter
By Rachel Loehner
Cat Pawsitive is off to a roaring start (pun intended!) at San Francisco Animal Care and Control (SFACC). And team leaders Ariana Luchsinger and Ketzia Jacoby are pleased not only with the progress already made with the cats, but also with the excitement it has inspired in staff and volunteers.
"The program is so well structured and everyone has been so helpful and communicative; it's really quite impressive," says Luchsinger, Behavior & Training Supervisor. "I think that overall the results we are seeing with behavioral changes, plus the add-benefit of volunteer engagement, is so well worth the time we've invested."
The staff and volunteers seem to agree, as they are thrilled by the progress they've witnessed in the short time of working with the cats. From an increase in general sociable behaviors to the joy that people receive when seeing a cat sit on command, everyone has expressed enthusiasm for the Cat Pawsitive program, a partnership with the Jackson Galaxy Foundation. More...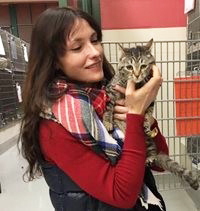 Ketzia Jacoby (ACC staff)
Check out Garfield learning some new tricks during the program. Cat Pawsitive

highlights continue on the Jackson Galaxy Foundation Facebook, Twitter, and Instagram pages, and will run through the end of May.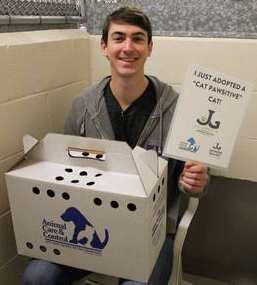 ---
SFACC cat volunteers recently enjoyed a great Cat Behavior Counseling class with Daniel Quagliozzi
aka DQ of
Go Cat Go!
called
"Living In the Meow."

The volunteers (46 peeps) were excited to learn about the spectrum of behavior in shelter cats, socializing appropriately, and how to read body language. This class was funded by Friends of SFACC. More about DQ.
---
Volunteer Star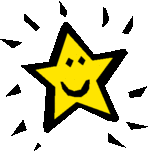 Leonard Moon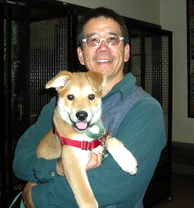 Leonard Moon has a specialized role as an ACC volunteer. He's an Adoption Assistant who talks to potential dog adopters and helps them find the pet that makes the best match for them and for the animal. Truth: sometimes what a person has in mind going into the shelter is not the animal they end up adopting.
I ask potential adopters what qualities they're looking for: size, long/short/scruffy hair, energy level, and age? Do they want to watch TV, hang at the coffee shop, or go for long runs/hikes with their dog? I mostly share my experiences with them. I wanted a dog since I lost my 17 yo Lab, about 15 years ago. However, with kids and a couple of cats, I reconsidered whether my family had time for a dog. I needed a dog fix and was walking the neighbor's dog every chance I got. A co-worker, Daniela Wenzlow, introduced me to walking ACC dogs during lunch time. Ah, an endless supply of dogs for me to walk and socialize. I started volunteering at the ACC 3 1/2 years ago. In addition to walking/socializing dogs, we (family) have fostered kittens, through Toni's Kitty Rescue, for 2 years. Back to the dogs, the Adoption Assistant program started right around the time we adopted Gus. Because he teaches me something new every day, I have plenty of information to pass on to potential adopters.
When talking to a potential adopter, I stress that all family members must meet the dog because of potential allergies. Some dogs don't like men/women. Kids/dogs' energy levels must match. I ask about the family schedules and tell them dogs should not be left alone for more than 4 hours. I ask who will socialize/exercise the dog during the day (family member, dog walker, doggie day care) and whether the person works at home or can take the dog to work. I also point out the expenses, which not everyone estimates accurately: vet bills, food, classes/socials for mental stimulation, classes at the SPCA (free for new dog owners), toys (discount stores have bargains), and bedding.
I ask whether they'll take the dog on vacation and what kind of car they drive, and tell them about how my sister and brother-in-law adopted a Great Dane and had a very small Toyota. Finally, I tell them about my journey to adopt Gus, and how I would still be without a dog if my wife didn't enjoy taking him out about 5 miles a day: a tired dog is a good dog. If they can't make the commitment, we discuss volunteering at ACC, adopting a cat, or fostering kittens as an alternative.
---
Virtual Ride Along
The Life and Times of an Animal Control Officer
A wild turkey eluded ACC officers "terrorizing" the Castro backyards until it was finally captured.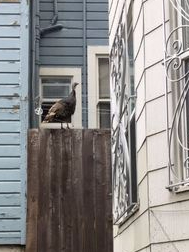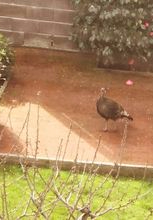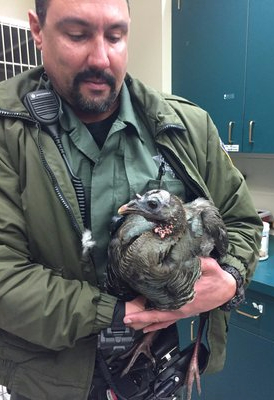 Officer Edith notes…"It just takes an Officer with the athleticism of a spawning king salmon to catch this wiley flapling."
Follow Officer Edith on Twitter.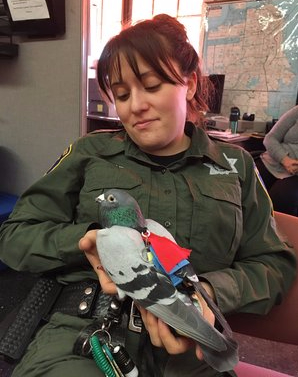 We love Pigeons and they love our ACOs!
---
Rescuing Penny Jane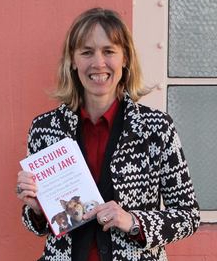 ACC had a
wonderful turnout for a reading and book signing from author Amy Sutherland. Her book,
Rescuing Penny Jane: One Shelter Volunteer, Countless Dogs, and the Quest to Find Them All Homes is touching, insightful, AND funny, and is a topic ACC's staff and volunteers can definitely relate to. Thank you to volunteer Kathy Hentges for making this special appearance by Amy possible. A limited quantity of this heartwarming book is still available. An excerpt was featured in the NY Times Modern Love column. Some books are autographed! On sale now at the ACC front desk for $20.
---
2017 Beast of the
Bay Awards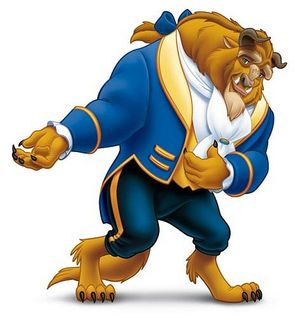 In this election, it's no problem if you vote for the beast. The time has come to cast a vote in Bay Woof's 2017 Beast of the Bay, the magazine's annual celebration of your favorite dog-friendly people, places, and things. You can submit nominations in as many or as few categories as you like. for several categories. Of course the obvious category is Best City/County Shelter—San Francisco, but there are others that may come to mind if you're a volunteer or have adopted canine loved ones from SFACC. You can even invent your own category.
Vote until April 30. Only one online vote per person or device. Ballot stuffers and Russian hackers will be disqualified. Winners will be published in the August issue. VOTE ONLINE
.
---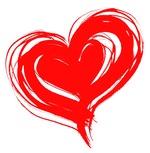 Happy Tails ...

Adoptions
& Updates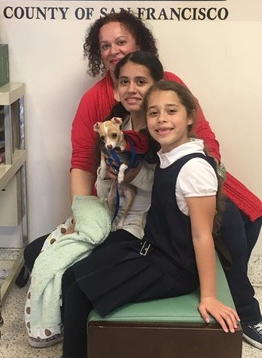 EVVEE and her new family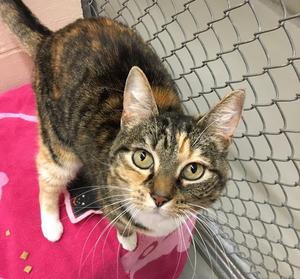 PUMA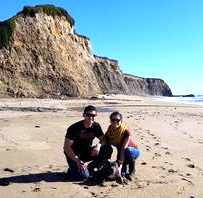 CHARLIE
"We wanted to give you an update on Charlie. It's been a few months since we've adopted him and he's doing well! Charlie was rescued from the Bayview district on December 29th, 2016.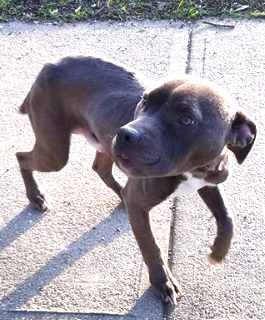 His growth was stunted from being malnourished, he had bad diarrhea due to coccidia, a cold, and was stressed at the shelter after just a couple days. He weighed 24lbs at 7 months old and was not gaining weight. After speaking to the vet, she advised that the pup had a better chance of getting healthy away from the stressful shelter environment.
On, January 9th, 2016 the pup came home. We gave him the name "Charlie." Even though Charlie was sick, he happily adjusted to his new home and had quite the appetite! For the first two weeks, he was gaining a pound and a half a day! The entire time, he was a wiggly, loving pup.
In a few months, Charlie was a plump, active, happy pup. He's made a full recovery & no one would guess he's had a rough start at life. His favorite things to do are find sticks on the beach to play fetch & sleeping in the warm sun. He's already attended a couple of obedience classes & is learning every day. Little Charlie hit the puppy lottery, but Ty & I are just as lucky to have found him. :)
Thank you all for all that you do and for giving these little babies a chance at a good life. You all were very kind to Charlie & made the process as smooth as possible."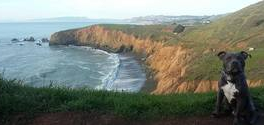 CHARLIE today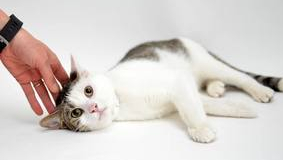 LOGAN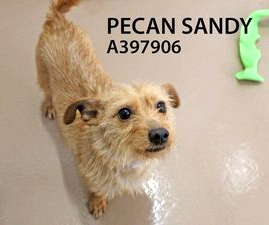 HAPPY ZSA ZSA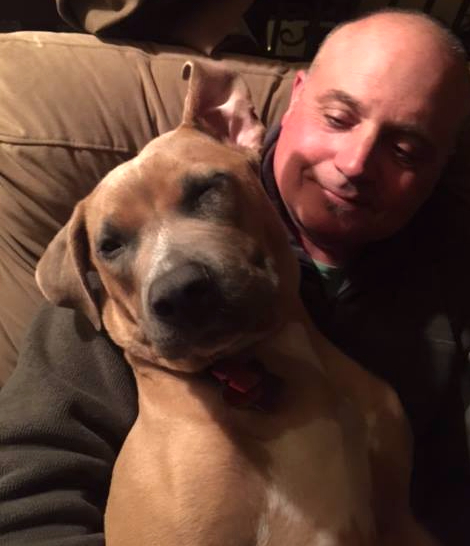 SUGAR
,

now named Charlie, is doing great with her forever family, livin' the life at the beach in SF! Here's a message from her folks:
"Oh man, she is AMAZING! she loves frolicking in the surf at the beach and she loves playing with our little guy (a Jack Russell). Those two have hit it off big time, we caught them on the sofa both chewing the same ball and it looked like lady and the tramp eating spaghetti, adorable! She's super rad and we love her lots and she seems happy going on adventures and snuggling on the sofa."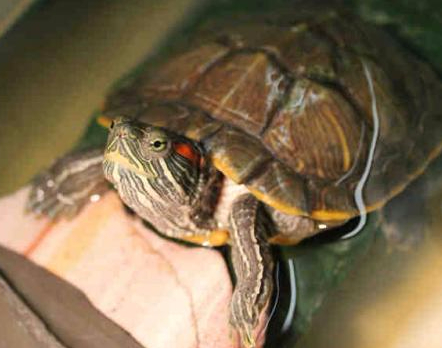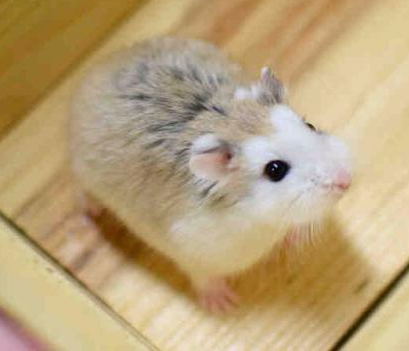 DILL COCO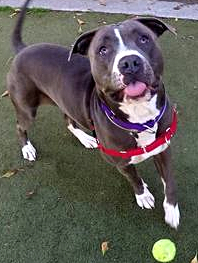 LUNA adopted through Grateful Dogs Rescue
PETER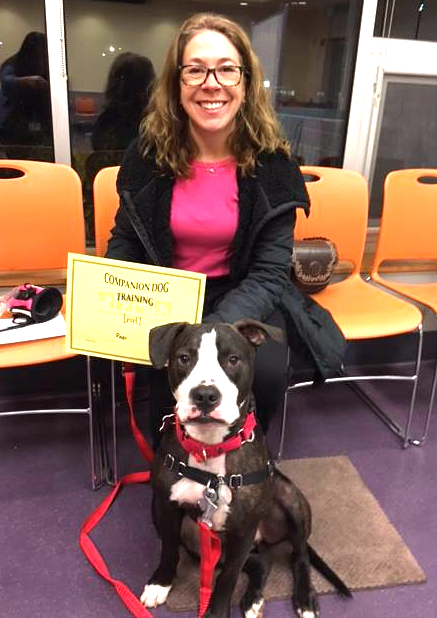 PAPI (completed his 1st training class)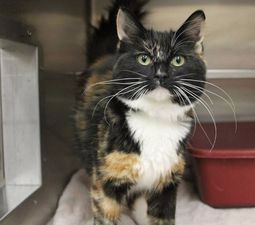 AURORA (now LONDON)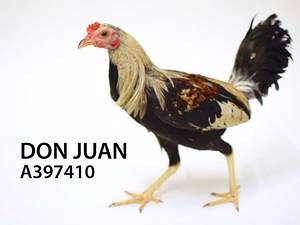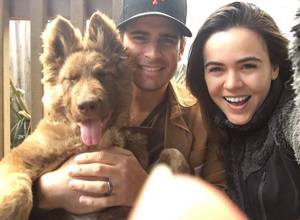 PARSLEY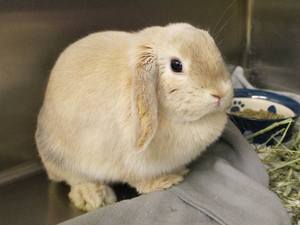 CARAMEL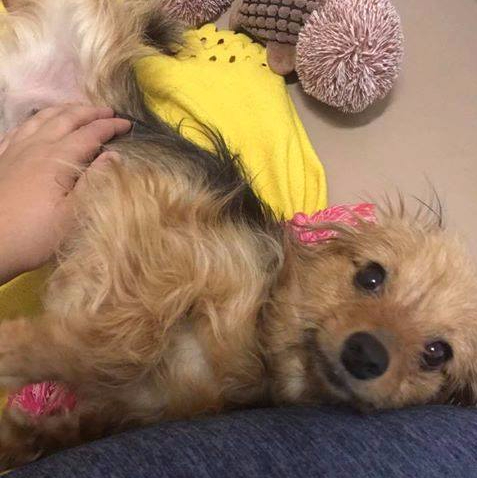 LUCY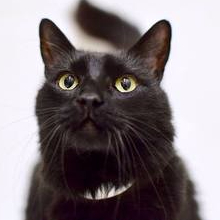 MS TOOLEY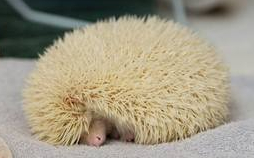 Sweet Senior Hedgehog Arwin has been placed! A big THANK YOU to The Palo Alto Junior Museum and Zoo for taking her! Reminder: Hedgehogs are illegal to keep as pets in California.
---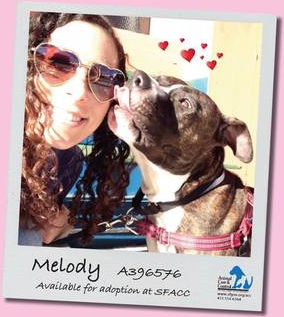 What do you call a dog magician?
A labracadabrador.
Next open session: April 15, 2017
You can volunteer with cats, dogs, and/or small animals. Volunteers must be 18 years old and able to come for 2 hours/week for a minimum of 6 months. The first step to becoming an ACC Volunteer is to attend an Orientation session.
Preregistration is required. Call (415) 554-9414 for dates and to preregister. If you are preregistered, please arrive 10-15 minutes early. Preregistered guests who arrive after 10 must reschedule and attend on a different date. April dates:
​
April 2 (Sunday) FULL

April 15 (Saturday)
See the ACC website for more details and vol. orientation dates through May 2017.
---
Coyote Informational
Talk & Workshop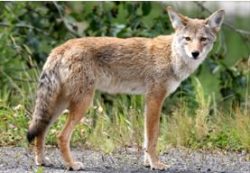 WHAT: Join SF Animal Care & Control, SF Recreation & Parks and Project Coyote for an informational talk about the coyotes in our midst and how to coexist with them.
WHEN/WHERE: 2 sessions:
April 5, 2017, 6:30-7:30 pm
SF County Fair Building, Golden Gate Park (Lincoln Way and Martin Luther King Dr.), 1199 9th Ave.
San Francisco, CA 94122
April 12, 2017, 6:30-7:30 pm
Excelsior Clubhouse near McLaren Park
579 Madrid St. @ Russia Ave.
San Francisco, CA 94112
map
(415) 831-5500
What: Bunny Day!
Date&Time: 2nd Saturday of each month, 12-3:00 pm.
Location: SFSPCA Adoption Center. SaveABunny, in partnership with the SFSPCA and SFACC showcases adoptable rabbits looking for their forever homes. SaveABunny staff answers questions about companion animals.
---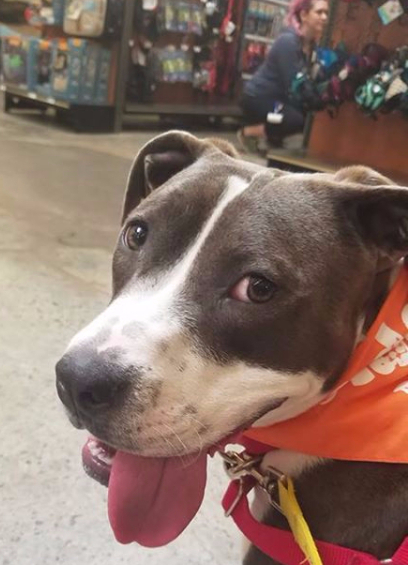 Dinah (A398708) is available at ACC
ACC Outreach @Pet Food Express
Every 3rd Sat., 1:00-3:00 pm
1975 Market St.
Next Date: April 15, 2017
ACC volunteers bring adoptable dogs to the PFE Market St. store, where they educate the public about shelter services, give a dog a fun field trip, and introduce them to potential adopters. A special thank-you to Pet Food Express for hosting this outreach, and helping ACC in so many ways. To find out more about participating as a volunteer, email ACC.Volunteer@sfgov.org.
---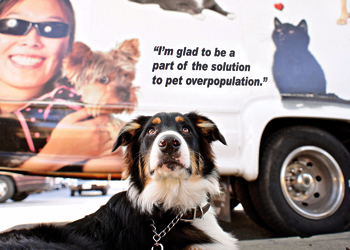 Every 3rd Thursday @ ACC
Spay/Neuter Clinic: April 20, 2017
Pets owned by SF residents are eligible. The mobile clinic is provided by Peninsula Humane Society. Pets are accepted from 8-9:00 am on a first come, first served basis. One pet per family, dogs and cats only. No dogs over 80 lbs. and no pets over 8 yrs old. For details, including pre-surgery instructions, call (650) 340-7022 x387.
---
PFE on Market St. has ACC cats for adoption every day!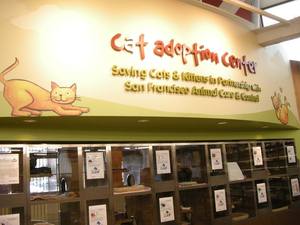 Over 901 cats and kittens have been adopted from ACC's Cat Adoption Center at the
Pet Food Express store on Market s
ince the satellite opened in 2012. Check out the cats who are housed there and available for adoption every day.
1975 Market Street, SF, (415) 431-4567.
---
Featured Cats...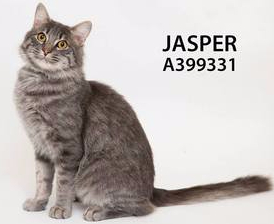 JASPER
(A399331)
is a super friendly and handsome cat ready for a home. Some of the words used by volunteers and staff to describe him: affectionate, snuggly, calm, delightful. He came to the shelter as a stray and is such a great cat.
Meet him at the ACC Cat Adoption Center at Pet Food Express on Market St.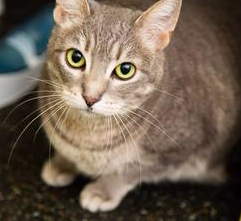 LAVENDER
(A386493) is gentle, friendly and affectionate and though not a fan of being picked up she will come to you for pets and nuzzles. Lavender originally came to the shelter as a young momma cat with four babies. She and the kittens were all adopted last summer. She has been returned to the shelter because she didn't do well with the grandchildren in her home. This petite beauty—just look at those eyes!—can be a bit shy and may need extra TLC to adjust and may do best in a quiet home. Lovely Lavender is available for adoption at Pet Food Express Adoption Center.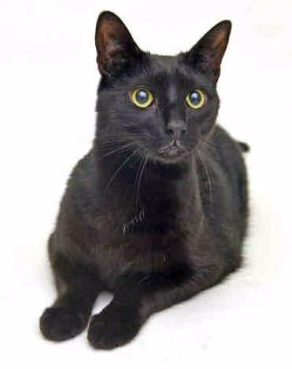 Friendly and affectionate CHAC'OH (A399070) is looking for a forever home. This cat was clearly a loved and cared for member of his home and it was very upsetting to his people that he needed to be surrendered due to a toddler developing allergies. Give this nice handsome lovebug of a cat a loving home and a chance to live his golden years in a secure forever home. Meet him at PFE.
The Purr-fect Pair...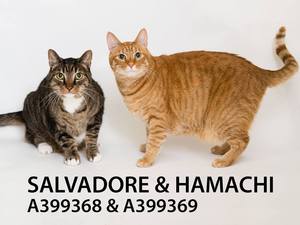 Are you looking for an awesome and mellow bonded pair of cats? HAMACHI & SALVADORE are for you! These nice cats are friendly, affectionate, and waiting to find a forever home together. They are also each very handsome. Hamachi and Salvadore came to ACC when their person moved without them and a friend brought them in. Make your home a happier place by adding these two boys.
Consider adopting two kittens/cats. They'll give each other exercise and company when you're not home, and give you twice the purrs. Plus, when you adopt two cats or kittens, the adoption fee for the second one is discounted 50%.
---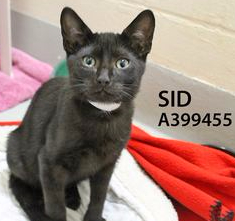 SID and SALLY are a precious pair of sweet, gently playful and adorable young kittens. These friendly youngsters came to the shelter as strays and are now waiting for a forever home. It would be ideal if they were adopted together.

SEE MORE COOL CAT PICS ON FACEBOOK!
---
Springtime means that kittens will find their way to the shelter and Toni's Kitty Rescue needs fosters to help them gain strength and become old enough to be adopted. If you'd like to find out about
fostering
a puppy, kitten, rabbit, or a senior cat, email ACC.BehaviorTraining@sfgov.org.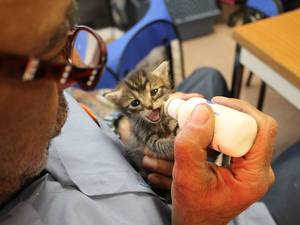 Toni's Kitty Rescue
(TKR) is a nonprofit organization, founded in 2004 by Toni Sestak, that partners with ACC to find, train, and oversee fosters for ACC kittens until they're ready to be adopted. TKR has an ongoing need for fosters. The first step is to attend an
ACC New Volunteer Orientation.
Preregistration is required. Call (415) 554-9414.
---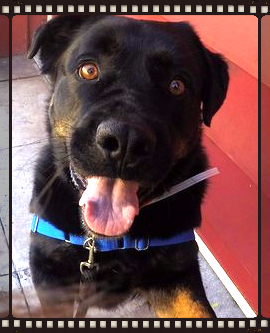 Lola (A398296) wants you to microchip your dog or cat (and also to adopt her)!
Watch this video of Lola in the ACC yard.
Free* Microchip and Low-Cost Rabies Vaccine at ACC
Date: June 11, 2017
Time: 10:00-1:00 pm
Location: 1200 15th St. at Harrison
Cost:
$6 for rabies vaccine (dogs only).
*Microchips are free for dogs licensed in SF; free for cat guardians with an SF residence; $20 for everyone else.
Note: The rabies vaccine is required for a dog license; licenses are sold on site at the shelter (fees vary

). The clinic is first come, first served; the number of dogs (no rabies vaccines for cats) we can vaccinate depends on the number of veterinanrians we have on clinic day and we cannot guarantee everyone will be seen. Sponsored by

Friends of SFACC

and SF Veterinary Medical Association (

SFVMA

). Questions? Call the shelter at (415) 554-6364.
---
Start by doing what's necessary; then do what's possible; and suddenly you are doing the impossible." ~Francis of Assisi.
---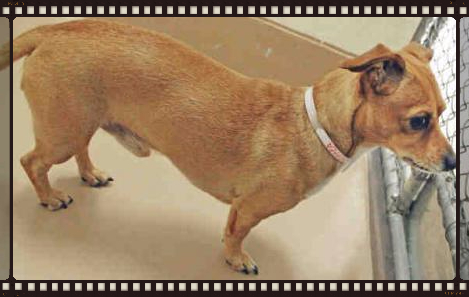 Chiweenie boy Highway (A399295) is a fun, spunky, playful, atheletic fellow. This cutie was found on I-80 on the way back from Tahoe and is ready for a secure and loving home. Highway loves his walks and will do an adorable dance and twirl for a treat!
---
DONUT & TRUFFLE (A397205)
are a couple of sweet treats of bunnies. They were among the 40+ bunnies rescued together and went to a foster home while becoming old enough for adoption. They have come back and seem to be litter box trained! Meet these nice, curious and playful bunnies and see if they are the ones for you.
The first 30 rabbit adopters receive a $50 gift card and a 20% off coupon from Pet Food Express.
T
RUFFLE
Staff picks...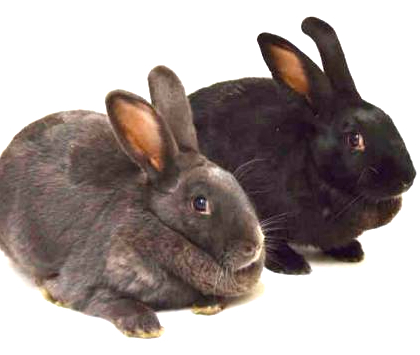 PEBBLES (A394171) AND MARBLES (A394175)
are a couple of big, nice bunnies. They are a beautiful matched pair and are curious and interested in the world.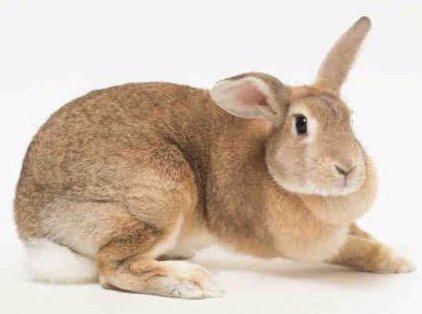 PUMPKIN
(A394371) is a friendly, active, and curious rabbit. She is a big beauty and is nice and easy to handle. Pumpkin is also gorgeous in her many shades of tan and white super soft coat. Come meet Pumpkin and see if this bun is the one.
Her adoption is sponsored (fee waived) by an ACC volunteer.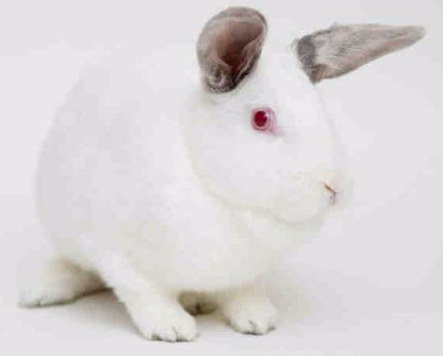 MYSTIQUE (A395045) is a sweet and gentle white rabbit with bright pink eyes and lovely gray ears and tail. She is friendly and likes a good lap cuddle. Her adoption is sponsored (fee waived) by an ACC volunteer.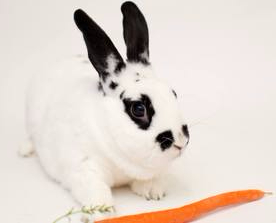 NINO (A399225) is a nice, beautiful bun. He is quiet and seeks attention and petting. Nino can be a cuddler and is waiting to meet his forever person; is it you? Get $50 Bunny Bucks courtesy of Pet Food Express when you adopt cute Nino.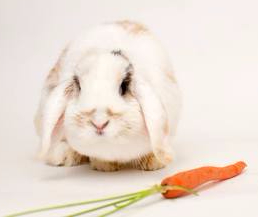 KAYLEEN (A399087) is a beautiful bunny with fabulous ears. She can be a shy and is getting used to visits from the staff and ACC's stellar smalls volunteers. Lovely Kayleen was found at a construction site and is now ready to find a secure forever home. Come adopt Kayleen and receive a $50 gift card and a 20% off coupon from Pet Food Express for adopting.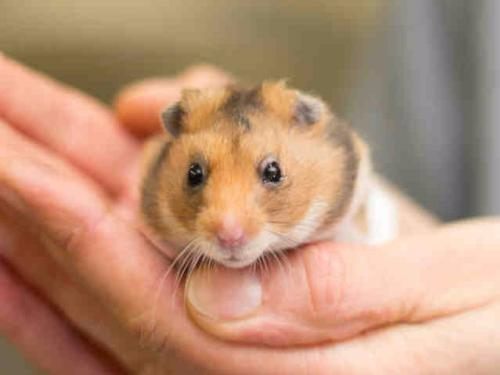 Come pick the pocket pet of your dreams. ACC has nine easy-to-handle and fun male Syrian hamsters ready for their forever homes. This kind of hamster does best as a solitary animal when adult. They're housed together now as they are young enough for it to be OK. Please opt to adopt!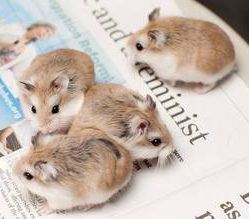 Super cute dwarf hamsters for adoption: Dash, Cuddle, Patch, and Peanut!
---
See the
ACC website
to view
ALL adoptable bunnies, guinea pigs, mice, hamsters, birds, and other small animals,
And check out our partners: the SFSPCA
,
SaveABunny
, and Petfinder.com.
---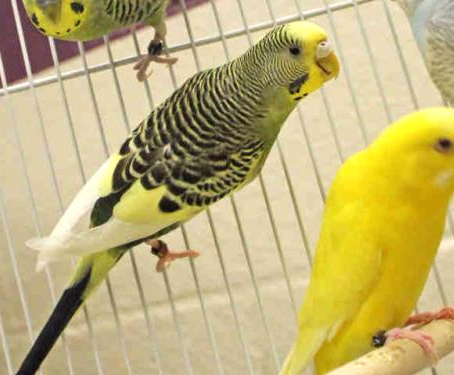 Beautiful Flouncy (A399276) is a young femail parakeet who is buddies with Tristan and Bluey. ACC has many pretty birds to choose from. Please opt to adopt! These birds are social and like to have pals. Adopt two and get 50% off the second adoption fee.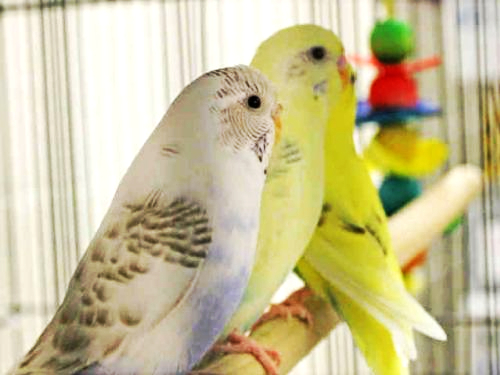 Mabel and Myra are two beautiful parakeets ready for a new home. They were sadly surrendered to the shelter when their person lost their housing and was no longer able to care for them. These beauties are waiting to meet you. Please consider adopting these lovely birds together.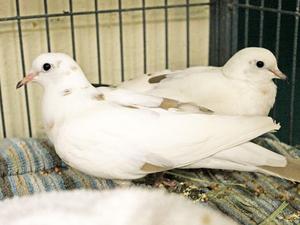 ACC has beautiful ring-necked doves awaiting adoption. Also, check out Dyno, a very handsome and friendly dove. He was surrendured to the shelter because of landlord issues.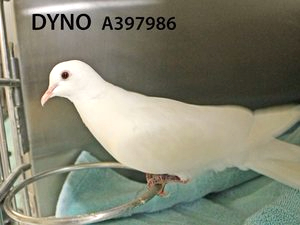 ...
From chickens to parakeets, the shelter receives birds of all kinds. Come into the shelter and look because some birds are adopted before they are posted on the website.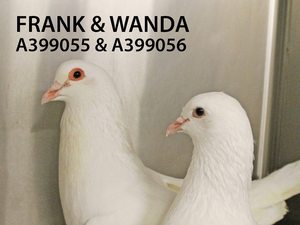 Frank and Wanda are gorgeous King pigeons ready to be adopted. They make wonderful pets in your home or in a backyard aviary. They are beautiful, quiet, and gentle birds who will add peaceful companionship to your life. Check out ACC's adoption partner,
Palomacy
,

which has many King pigeons and beautiful doves for adoption.
​
Mickaboo
Companion Bird Rescue is another ACC partner that has many types of birds available for adoption: parakeets, cockatiels, cockatoos, finches, canaries, and parrots.
---
Keep Your Pet Safe
Don't allow companion animals to roam free and keep them inside at night. Follow these four basic rules for safely walking dogs in coyote territory:
1. Keep your dog on a 6-ft. leash.
2. Avoid areas known to have coyote activity, especially during breeding and pupping season.
3. Stick to trails and open paths.
4. Avoid walking your dog at sunrise and sunset hours. Coyotes are naturally active during the day, though urban coyotes usually switch to nocturnal behavior.
More...
---
---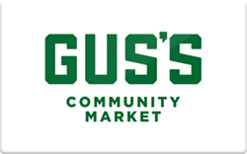 Gus's donates fresh produce for our small animals. Woofs and purrs to ACC staff member Tim Feldman for arranging this!
VetSOS/Project Homeless Connect
Where:
150 Golden Gate Ave. SF.
When: April 12, 2017 10:00 am-3:30 pm
VetSOS
is a volunteer-based project (with SF Community Clinic Consortium) providing free veterinary care for homeless San Franciscans. Clients/patients are seen on a first come-first served basis. Line up at the clinic site at least 1 hour before services begin.

For more information, please call 415-355-2248 or email vetsos@sfccc.org.


See the
Project Homeless Connect website
for more info. on services they provide.
VetSOS schedule
.
---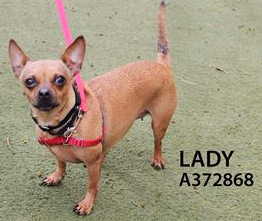 Lady (A372868) is a lovely active
gal looking for her Tramp.
Free and Subsidized Spay & Neuter Services @ SFSPCA
To reduce unwanted pets and feral cats in the city, ACC's partner, the SFSPCA, offers spay/neuter services for SF residents:
Community Cat Spay/Neuter program: Feral and free-roaming cat S/N, with traps available (free w/deposit).

Free spay/neuter for pit bulls and pit mixes owned by SF residents.

Find out more.
For animals other than feral cats or pit bull mixes, SPCA offers free or deeply discounted S/N surgeries for low-income San Francisco residents. For info., visit the Spay/Neuter Clinic page or call the hospital at 415 554-3030.
---

Wildebeest is
a local dog-product company, pledged to donate 5% of online sales to SFACC. Use the coupon code SFACC15 for 15% off on their website.
---
Chunk-ify Loves Pit Bulls & ACC!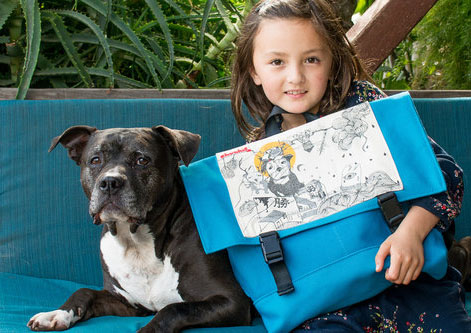 Chunkify
is a San Francisco based apparel design studio. Their designs are inspired by Miss Molly, a chunky pit bull adopted from SFACC. Chunkify donates a percentage of profits to local animal shelters and causes and their current partner is
SFACC
.
All of Chunkify's goods are designed, sewn, and printed locally.
---
Give ACC cats and dogs comfy Kuranda DOG BEDS and CAT TOWERS through the Kuranda Donation Program. They're durable, comfortable, and easy to clean. In recent years, donors have helped ACC replace ancient fiberglass dog beds with these orthopedic-designed beds. Click

this link to donate online.

Select the bed/tower to donate (at a discounted price) and the company will ship to ACC for free. Donate a bed as a gift or in memory of a loved one and Kuranda will mail a FREE Personalized Gift Card from you.
---
Sports Basementeers Rewards Program Benefits ACC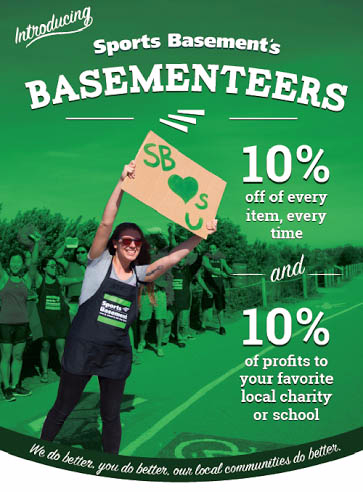 When you shop at any Sports Basement location, you can register as a Sports Basement Basementeer and select Friends of SF Animal Care & Control to receive 10% off your purchase, plus 10% of profits go to Friends. (W/one-time $25 fee.)
---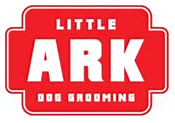 Little Ark Dog Grooming at 748 14th Street in SF has an ongoing drive in the store. Customers can donate new or gently used dog items. Woofs to Little Ark!
---
Shear Pets Ongoing Fundraiser
When you book a service, choose Friends as the donation recipient, and let Shear Pets know at the time of service. They will
donate
a percentage of earnings to Friends of SFACC. Thank you, Shear Pets!
---
Designate Friends of SF Animal Care & Control as your charity to help the animals.
---
---
Forget Trump's tweets, for the latest postings of ACC's loquacious animal control officer, Officer Edith:
@OfficerEdith
on Twitter.
---
Board Match SF - Join Friends and help raise funds for ACC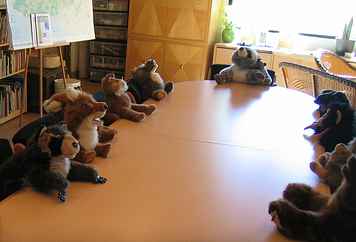 Friends of SFACC will be one of many nonprofit organizations attending the Board Match conference on April 6 at the Hilton SF Union Square, 333 O'Farell from 5:00- 7:30PM. Friends board members will be on hand to talk to prospective board members. We are looking for board members and/or volunteers who have expertise in fundraising, legal, marketing, event-planning, technical skills, and corporate relations. For those who aren't familiar with Friends of SFACC, we underwrite programs and services that the city budget does not cover, like the ACC Behavior & Training program, and the quarterly low-cost rabies and microchip clinics. Friends provide funds for marketing and outreach efforts, funds volunteer and staff appreciation events, and gives annual grants to ACC's rescue partners. The Board Match event is free and open to the public, though you need to
register.
---
Our Mission
Friends of San Francisco Animal Care and Control (FSFACC) is the only organization dedicated to raising funds for the City's municipal, open-admission animal shelter and its rescue partners in order to enhance or establish programs and services that benefit animals, and serve and educate the public.

New Mailing Address for Donation Checks
To expedite check donations, Friends of SFACC is using a new system through Chase bank. Although we prefer
online donations
, we welcome checks at the following address:
Friends of SF Animal Care & Control
P.O. Box 101850
Pasadena, CA 91189-1850
Important: This address is for checks only; NOT for regular Friends correspondence.
Privacy Policy
The Friends of San Francisco Animal Care & Control (FSFACC), including its officers, partners, and volunteers, will never give or sell your name, contact information, payment information, postal address, email address or other personal information to third parties.

Contact
For information about FSFACC or fundraising-related questions, email info@friendsofsfacc.org.
For the following information, contact Animal Care & Control:
acc@sfgov.org
-Official Shelter Business
-Records Requests
-Adoption Info
-Field Services Info
-Volunteer Info
-Adoption Success Stories