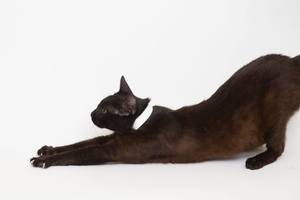 August 16 is National Black Cat Day. Celebrate by adopting one (like Tweetie here) from SFACC!
---
Dear Friends,
Welcome to August, a month full of animal fan-fair(s) and events! Get ready to mark your Sundays. First, SFACC and Toni's Kitty Resue will participate in this Sunday's Nihonmachi Doggie World adoption event and parade in Japantown. This super fun street fair takes place all weekend but the animals will only be there on Sunday, in the Buchanan Mall area. Go early and register your pooch in the costume contest or have their photo taken, and enjoy the fesitvities!
Next Sunday (Aug. 12) head to Noe Valley Animal Fair where SFACC peeps will bring adoptable animals and you can meet a celebrity therapy pig named Lilou. Lots of kid-friendly activities at this one, plus a special appearance from Officer Edith at 3:45 pm. Did I mention free doggie bag giveaways?
July was a great month for adoptions. We have high hopes for a personal best when SFACC joins the 2nd annual nationwide adoption event: Clear the Shelters
on Aug. 18 & 19
. Adoption fees for ALL animals will be 100% WAIVED for qualified adopters and the event will be heavily promoted by NBC Bay Area/Telemundo. Come in now and start scouting out your future furry (or feathered) friend and let's clear SFACC!
Our hearts go out to the people and animals affected by the wildfires. The firefighters, first responders, and volunteers are doing a herculean job. We are grateful. Stay safe.
Thank you for your continued support of Friends and SFACC!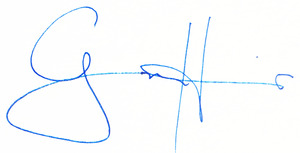 ---
SF Animal Care & Control Juggling Cruelty Cases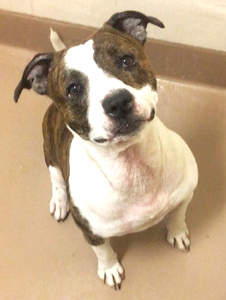 Juicy is currently in SFACC's care.

Press release (excerpt) by Deb Campbell, Volunteer&Outreach Coodinator
San Francisco Animal Care & Control is currently working on an increased number of animal cruelty cases. Recently a Pleasanton man, Christopher Kliment, was charged with felony animal cruelty by the San Francisco District Attorney's Office. Kliment is accused of brutally abusing his dog Juicy, a four-year-old female pit bull mix. ACC staff received a report of Kliments violent abuse of Juicy on March 30, 2018 and he was arrested by SFPD on July 3, 2018.
Juicy has been in the custody of SFACC since April, 2018. She is part of a unique shelter enrichment volunteer program called Fetch that helps dogs adjust to the shelter environment while awaiting the outcomes of their cases. Dogs in the Fetch program receive daily attention, exercise, treats and toys from specially trained volunteers.
"It is satisfying for our agency to hold an animal abuser accountable for their actions," said Virginia Donohue, Executive Director of ACC. "Our staff works tirelessly to seek justice for San Francisco's less fortunate animals."
A second case involves an emaciated adult male mastiff, dubbed Sweetie Boy by staff, found abandoned in San Francisco's Progress Park on Monday, July 16, 2018. Sweetie Boy weighed only 60 pounds – adult mastiffs typically weigh up to 150 pounds – and was suffering from severe dehydration and organ failure. He could not lift his head, was unable to eat and was in excruciating pain. Sadly, because of his poor prognosis, poor Sweetie Boy didn't make it.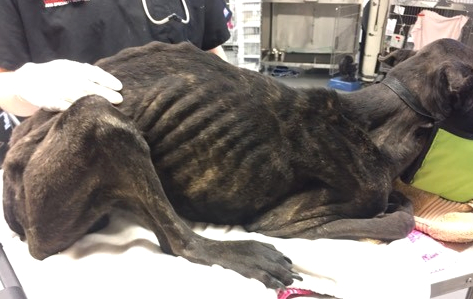 "Animals deserve to be cared for and treated with affection,"said District Attorney George Gascón. "When they are abused and taken advantage of, we have a duty to hold their offenders responsible."
SFACC is asking for the public's help in identifying the person or persons responsible for Sweetie Boy's horrifying condition. Anyone with information that could help Animal Control Officers with this case should call 415-554-9400 or email acc.dispatch@sfgov.org. Reports can remain anonymous.

NOTE:
Fetch is part of the Behavior & Training program of SFACC and is partially funded by Friends of SFACC.
---
New Advice on Presidio Coyotes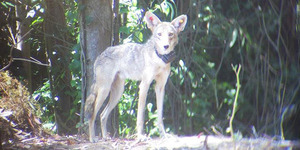 The Presidio Trust is part of the City's coyote working group, along with staff from Rec & Park and ACC. SFACC usually advises hazing coyotes when encountered, to keep them naturally afraid of humans. But recent studies have shown that hazing coyotes when pups are present AND when a dog is present does not work. Coyotes behave differently when protecting their pups and their den. They will not retreat when hazed and will stand their ground or follow humans with dogs until they are far enough away from the den site. If you see assertive coyote behavior near a den site: please leash your dog, pick up the dog (if possible) and immediately walk (don't run!) from the area. If the coyote follows, throw items at it while walking away.
Dens are possibly located: in Golden Gate Park, at Lone Mountain, in McClaren Park, around Coit Tower, in the Presidio, in Glen Canyon, and near Lake Merced.
For more information about the Presidio coyotes, including maps that show areas of the Bay Area Ridge Trail currently closed to dogs, see the Presidio Trust site.
NOTE: Attend a coyote informational talk and workshop August 16 at the Randall Museum. See News&Events for details.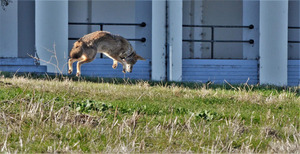 Coyote hunting gophers in the Presidio.
---
America's Dog Adoption Special
When you adopt a Bull Terrier mix dog at SFACC, you'll receive a Welcome Home Gift Bag of toys, treats, and other goodies.

Every animal you adopt, during a special or not, receives: spay/neuter surgery, a microchip (dogs/cats), up-to-date shots, license (dogs/cats), and a free visit to an SFveterinarian.
---
Featured Dogs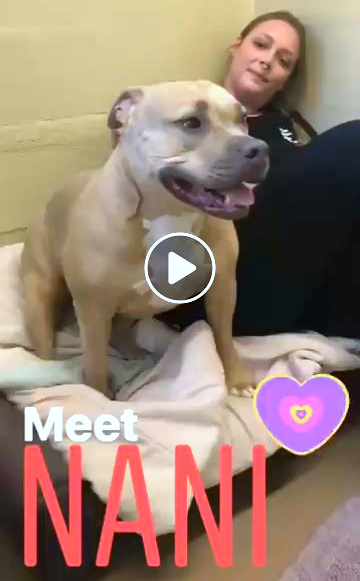 NANI
(A329155) is a gentle, soft, and slightly sensitive velvet hippo with lots of love and gentle kisses to give! This 6yo girl enjoys her walks and dancing on her hind legs for treats, as well as fetching squeaky toys. She is also a couch potato (with her own mini-couch at ACC!). Nani is looking for experienced adopters and might be a fine choice for a family with children 8 years or older. Nani has been at ACC since April and while the volunteers and staff love her dearly, we'd love it even more to see her go home. Nani's adoption fee is waived for a qualified adopter thanks to a generous sponsorship by a volunteer. Her adoption includes a Welcome Home gift bag with toys & treats!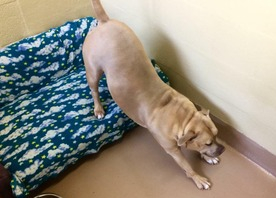 Nani shows off her impressive downward dog pose.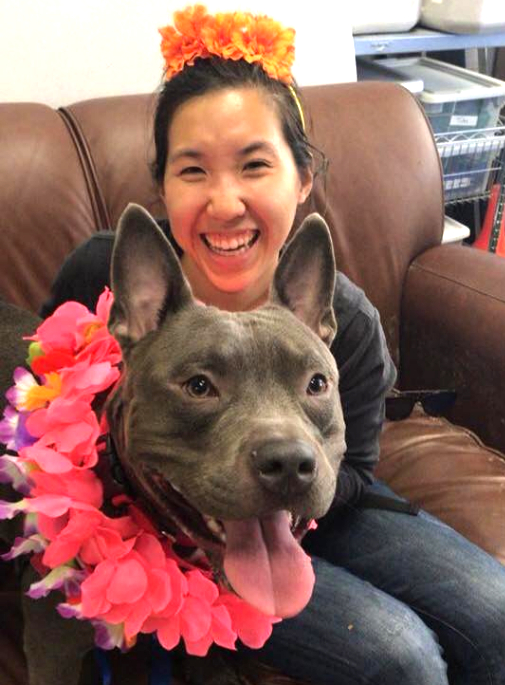 MILO (A417606) is a handsome, stocky gentleman who was surrendered due to landlord issues. This big lug is a toy-connoisseur and loves butt-end scritches! A family with children 8 years or older might be find for Milo. He doesn't mind wearing festive leis and showing off his tricks, as long as there's a treat in it for him. Velvet hippos love the water and Milo is no exception. He's also fond of playing with certain doggie playmates and a certain red ball. Come meet him and see if he is the one for you. Milo's adoption fee is 50% off for qualified adopter(s) and includes a Welcome Home Gift Bag with toys & treats!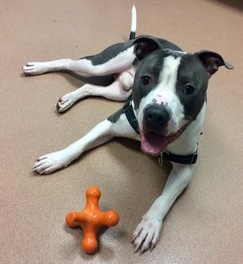 DWIGHT
(A415281) is an athlete, a love, a foodie, and a comedian—what more could you want? This happy young freckle-face dreamboat is looking for someone ready to help him brush up in his manners and harness his super hero energy. Special adoption for high energy. Dwight might be a good choice for a family with children 13 years or older. Come meet him and see if it is a good fit. Adopt Dwight now & receive a Welcome Home Gift Bag with toys & treats!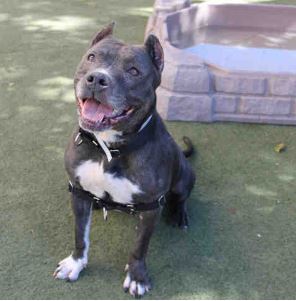 SASHA (A418188) is a total lovebug! She loves zooming around the yard with our volunteers, and is nice as can be. A family with children 8 years and older might be a great fit for sweet Sasha. Adopt her now & receive a Welcome Home Gift Bag with toys & treats.



Let MATCHA (A419039) be your daily caffeine kick! This fun, affectionate girl is ready to go-go-go and when she's done, she'll be happy to settle into a cuddle puddle with you and stare adoringly into your soul. Matcha is looking for experienced adopters who'll take her to puppy classes, where she's sure to be a star! Adopt Matcha now & receive a Welcome Home Gift Bag with toys & treats!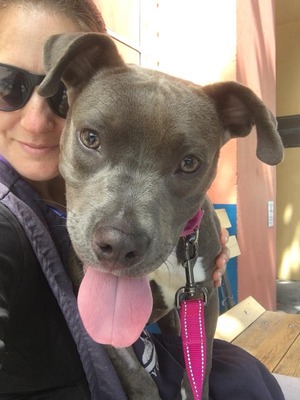 Matcha in a cuddly moment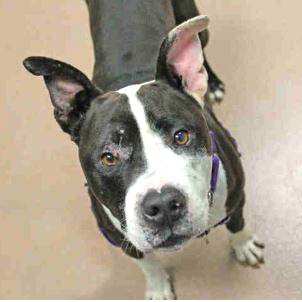 CARLOS SANTANA (#A419132) is a handsome 4-yo boy. He's a new arrival and is ready to meet his potential BFF for some jammin'.
Adopt Carlos Santana now & receive a Welcome Home Gift Bag with toys & treats!
---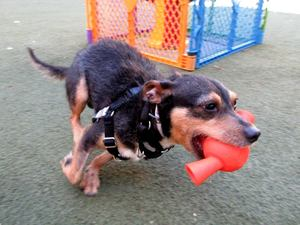 ROGER (A418394) is a ball of fun-loving energy who can't get enough pets and play! This adorable scruffimuffin would adore an active, experienced adopter ready to teach him the basics at training classes. He's a smart attentive guy and sure to be a star. Look at him go!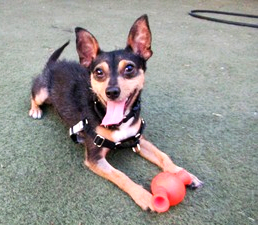 See ALL of our awesome adoptable animals on the SFACC website with more pics on
Facebook
.
Follow us on Instagram (@sfanimalcareandcontrol), Snapchat (@sf_acc) and Twitter (@SFACC).
On Facebook.com, follow SanFranciscoACC in your newsfeed.
---
Treat request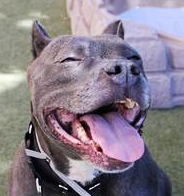 Breaking news from our shelter dogs! They're craving peanut butter and broth, but we're running low on supplies. If you can help, our dogs would love donations of creamy or crunchy peanut butter, and low sodium chicken or beef broth. We also can use cream cheese and Hills Rx Diet a/d food for kittens and cats.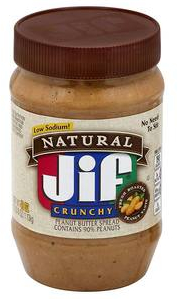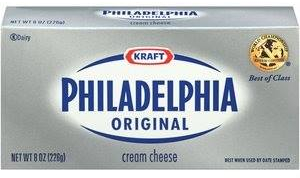 Thank you on behalf of Sasha and our other hungry shelter dogs!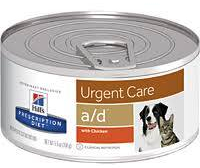 You can bring treats in during open hours or order on AmazonSmile from the ACC WISH LIST, which will ship directly to the shelter.
---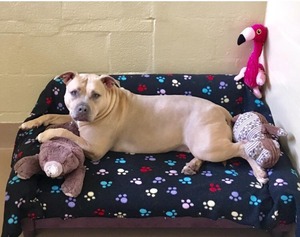 I'm posing. Please paint me like one of those French masterpieces. ~Nani
---
DID YOU KNOW?
These discounts apply every day:
-When you adopt one animal, the second adoption fee is discounted 50%.
-Animals who have been available for over 30 days, are 8+ years old, and special medical/behavior adoptions are discounted 50%.
-Senior adopters: inquire at the shelter about discounts. (Restrictions may apply)
---
Animal Care Officers Wanted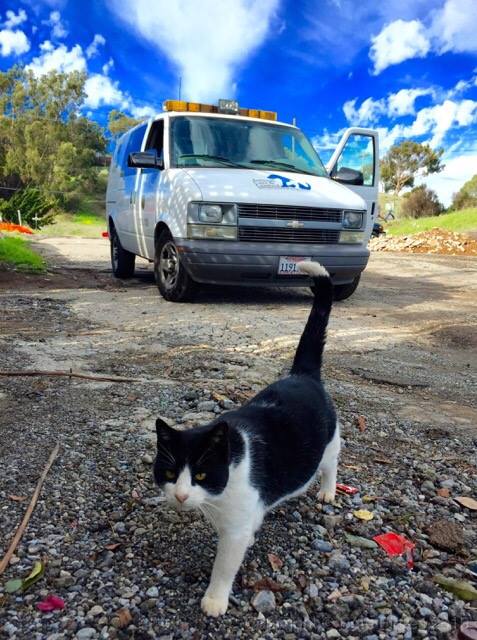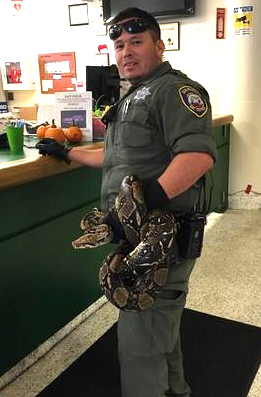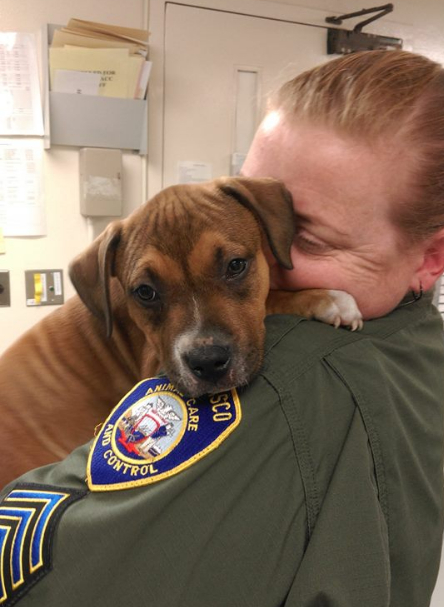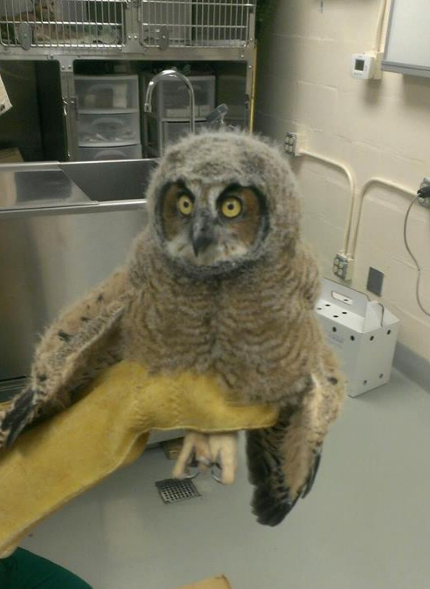 Looking for a new rewarding career in the animal sheltering field? Want to help SF's animals in need? Investigate animal cruelty and neglect? Make a difference? Apply to become an Animal Control Officer and join the ACC team! General Services Agency, Administrative Services, Animal Care and Control is currently accepting Permanent PBT applications for class 3372 Animal Control Officer with a filing deadline of August 27, 2018, 5:00 p.m. Please follow this link to access the announcement and application procedure. Applicants are encouraged to carefully read and follow all the instructions on the announcement.
---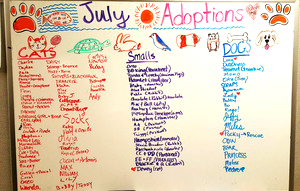 Way to go home! 92 cats, 23 dogs, and 33 small animals
were adopted directly to new homes last month. (This number doesn't include animals that went to rescue organizations.)
---
Happy Tales...
Adoptions & Updates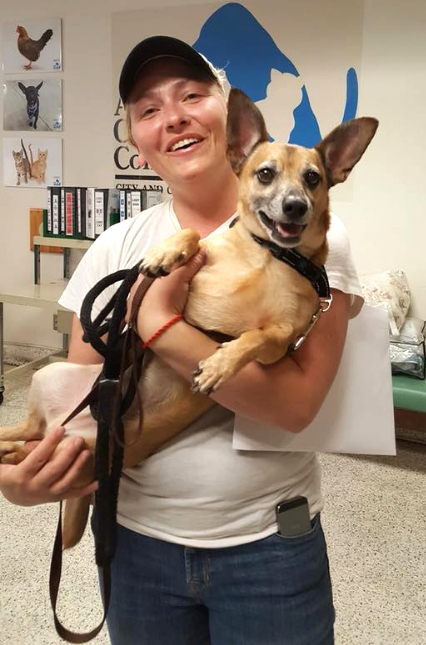 Bo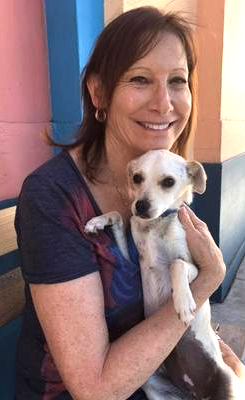 Buffy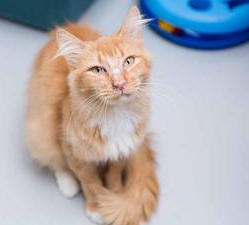 Coral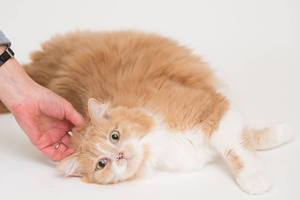 Daisy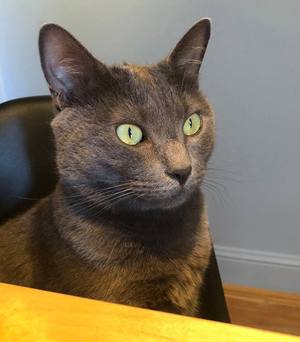 "
Earl Gray aka Oliver
wanted to say hi and tell you that he is getting along well in his new home and likes his new friend Kyla (mostly)."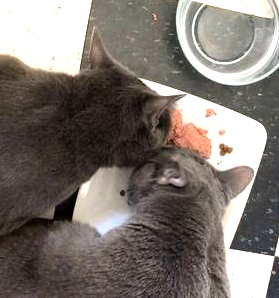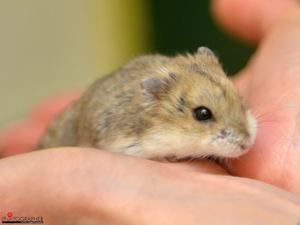 Hamburg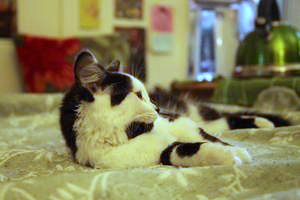 Adorable kitten Henry-Eliot (was Andy) is playful, frisky and doing great!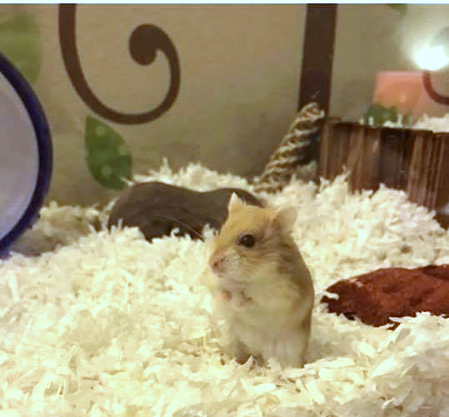 "Hi there! A few months ago I adopted a hamster from you and I just wanted to say she's doing great! We named her HIPPO and she's very sweet and easy to handle. We got her a 40 gallon tank and she loves it!"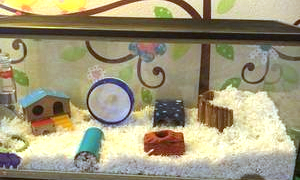 HIPPO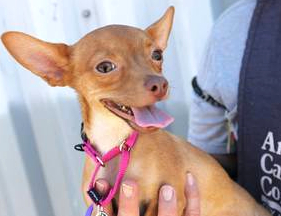 Jiffy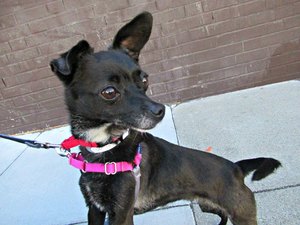 Lucy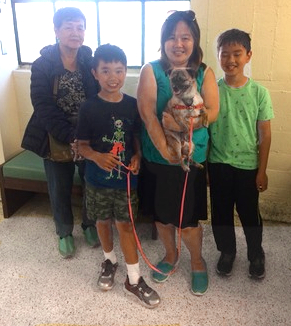 McGee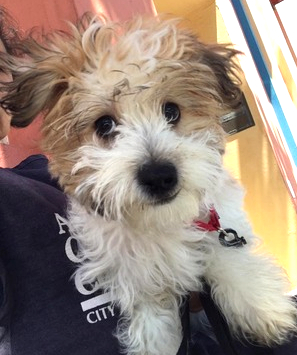 Miles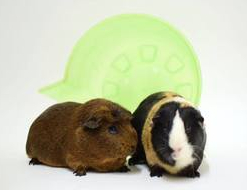 Mimi and Belle
Odin
has gone to his forever home where he'll have a husky sister.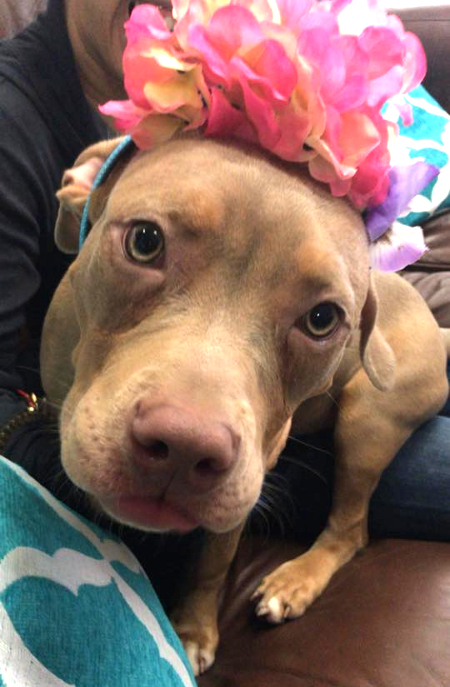 Pedro
Pocky
is now available at SFSPCA.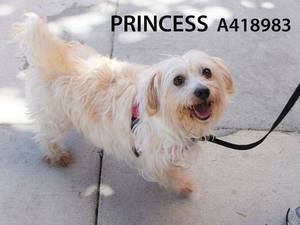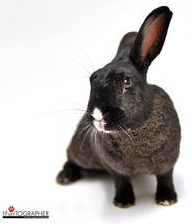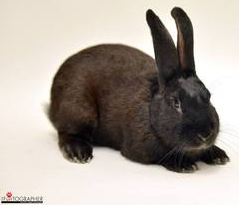 Rainy and Lulu



Ringo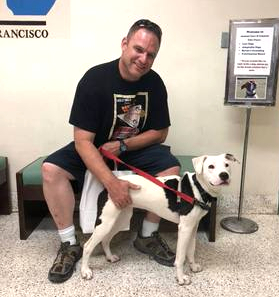 Scraps
is on her way home to Pacifica to live with her new mom and dad and an older lab brother.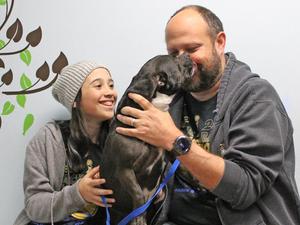 Shadow
If you adopted an animal from us and would like to send an update, please send it to acc@sfgov.org.
8/5 Nihonmachi Street Fair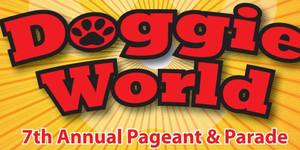 WHAT: Nihonmachi Street Fair's Doggie World event.
WHEN: Sunday, August 5, 11am-5pm
WHERE: Buchanan Mall, in Japantown
SFACC and Toni's Kitty Rescue will participate. Register your dog for the Doggie Parade on Eventbrite. Highlights at this year's Doggie World: Pet Vendors, Rescues/Adoptions, Ask the Dogtor, Parade/Wag Bags, Contest, DIY Doggie Crafts, Photo Booth. Partial proceeds from the parade registration will go to local animal rescue organizations, including SFACC.
---
8/12 Noe Valley Animal Fair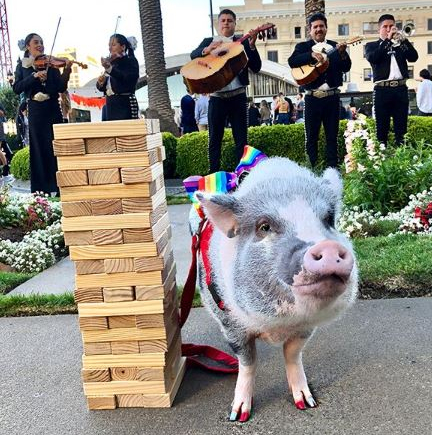 WHAT: Neighborhood fair with animals.
WHERE: Noe Valley Town Square, 3851 24th St.
WHEN: Sunday, August 12, 11-5pm
Ever seen a pig with a Hoofdicure? Now you can! Meet celebrity therapy pig Lilou (1-3pm), San Francisco's famous grazing goats, rescue doves and pigeons, ACC bunnies who will make you say awww and adorable rescue dogs and cats at the Noe Valley Town Square on Sunday, August 12, from 1 to 4:30PM. Along with a menagerie of rescue animals, it's all-in-the-neighborhood fun with face painting from Little Artista's, Folio Books storytime, Charlie's Corner singalongs, a Rabbit Hole puppet show, cat and dog toy making, face-in-hole photo fun, and Officer Edith deputizing (3:45pm).
First 75 attending families receive a FREE ACC Doggie Bag with a dog water bottle, food, shampoo, toy, treats & blinking dog collar light.
Be there… in the Square! See full schedule.
---
Become an SFACC Volunteer!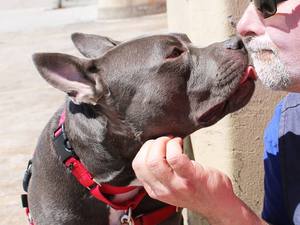 Milo
(

A417606) is looking for his BFF. He loves toys, people, and kisses!
WHAT: New Volunteer Orientation
WHEN:

August 11 is FULL

. Please sign up for Sept. 8 or 22 by calling 415-554-9414 or email acc.volunteer@sfgov.org. Preregistration is required.
Volunteer
with cats, dogs, and/or small animals. You must be 18 years old and able to come for 2 hours/week for a minimum of 6 months. The first step to becoming a volunteer is to preregister to attend an orientation session. Preregistered attendees please come to the 2nd floor lobby 10-15 minutes early; those who arrive after 10 must reschedule. See the
ACC website
for more details.
---
8/12 Sunnydale Pet Services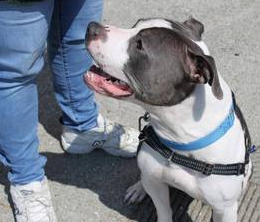 Dwight
is already chipped and ready
for his new home.

WHAT: Free spay/neuter services*, free microchips, pet food, and supplies for dogs & cats. (Call 415-934-4821 or email Ariana.Luchsinger@sfgov.org for an appt.)
WHEN: Sunday, August 12, 9:am-3: pm
WHERE: Sunnydale Clubhouse, 1654 Sunnydale
Through a City grant, SFACC is able to assist Sunnydale residents with free services. *Restrictions: Late term pregnancy, aggressive animals, Abdominal cryptorchid, obese animals (case-by-case at vet's discretion), and English bulldogs.
---
8/16 GO NUTS! FREE Pet Fixes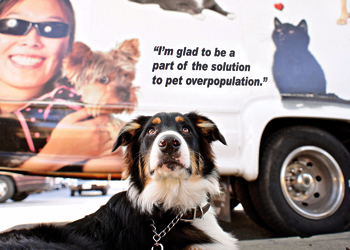 WHAT: Free Spay/Neuter Clinic
WHEN: Every 3rd Thursday
WHERE: SFACC, 1200 15th St.
Next session: August 16, 2018, 8am
Pets owned by SF residents are eligible. The mobile clinic is provided by Peninsula Humane Society. Pets are accepted from 8-9:00 am on a first come, first served basis. One pet per family, dogs and cats only. No dogs over 80 lbs. and no pets over 8 yrs old. For details, including pre-surgery instructions, call (650) 340-7022 x387.
---
8/16 Coyote Workshop at Randall Museum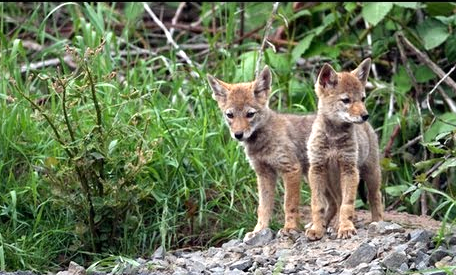 WHAT: Talk and workshop.
WHEN: Thursday, August 16, 7-8:30pm
WHERE: Randall Museum, 199 Museum Way, SF, CA 94114
Join Project Coyote's Ranching with Wildlife Coordinator Keli Hendricks for a talk and workshop about coexisting with San Francisco's resident coyotes. Staff from SFACC and SF Rec & Park will answer questions.
TIP: Please don't feed feral cats and raccoons by leaving food in your backyard. Coyotes can go everywhere a cat can go.
---
8/18 & 19: No Adoption fees ALL WEEKEND!

SFACC and Rescue Row partners SFSPCA, and Muttville will participate in this nationwide adoption event sponsored by NBC and Telemundo. Adoption fees for ALL available animals at SFACC will be waived for qualified adopters.
More...
---
9/9 Free* Microchip and Low-Cost Rabies Vaccine @SFACC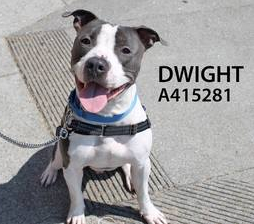 D
wight
will already be microchipped and vaccinated when you adopt him from ACC.

WHAT: Microchip Clinic at SFACC
WHEN:Sept. 9, 2018,10:00-1:00 pm
WHERE: 1200 15th St. at Harrison
Cost:$6 for rabies vaccine (dogs only).
*Microchips are free for dogs licensed in SF; free for cat guardians with an SF residence; $20 for everyone else.
A rabies vaccine is required for a dog license (no rabies vaccines for cats).Licenses are sold onsite at the shelter (f
ees vary
). The clinic is first come, first served; the number of dogs we can vaccinate depends on the number of veterinarians we have on clinic day; we can't guarantee everyone is seen. Sponsored by
Friends of SFACC
and SF Veterinary Medical Association (
SFVMA
). Questions? Call (415) 554-6364.
---
Featured Cats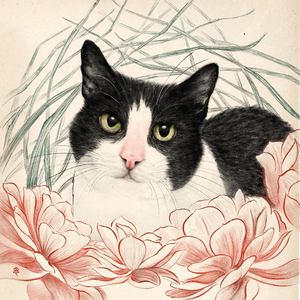 Harley's portrait by My Dirty Paws
HARLEY
(A415240) is our longest feline shelter resident. She's been here almost 3 months and is ready to go home! She is quite the character and is curious of her surroundings.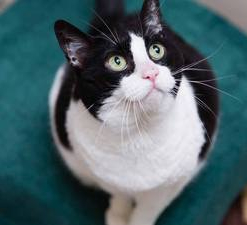 Harley would do best in a home without children, preferably with an experienced adopter who can help her get her beach-body ready for a comfy spot in a sunny window or on your couch. Come visit her today! Harley's adoption fee is 50% off for a qualified adopter.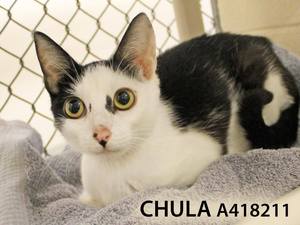 CHULA
is a friendly and lively young momma cat. She did a great job raising her 4 kittens in a
Toni's Kitty Rescue
foster home and is now ready for a home of her own. This beautiful little girl is sweet and slender and has fun markings and big bright eyes. Cutie pie Chula is ready to meet you!
June Bug is waiting for you.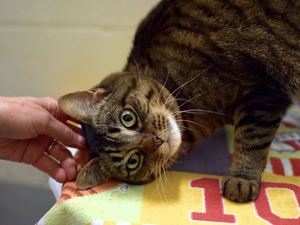 JUNE BUG
(A416745) is still waiting for that special someone (you?) to take her home. She's a sweet 9yo cat who was surrendered to the shelter because of family issues. Not a fan of other cats but she was very fond of the resident dog. A little shy, June B is sweet and affectionate and is reported to like to carry her toys and socks around the house. Give June Bug the loving home she deserves for her golden years!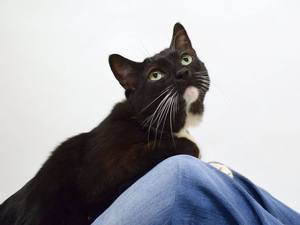 MIGHTY
(A417156) is mighty nice, mighty handsome, and mighty ready for his new home. This friendly and affectionate big fellow is mellow and playful at the same time. A fun cat!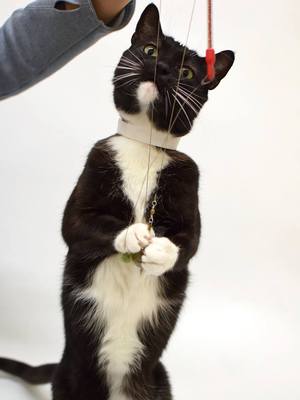 ---
Celebrate National Black Cat Day
(August 16) by adopting one of these beauties ... see all of our cats.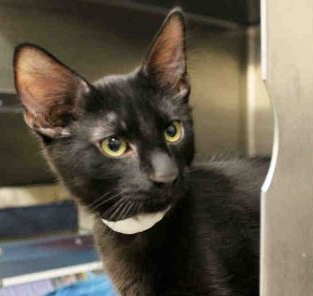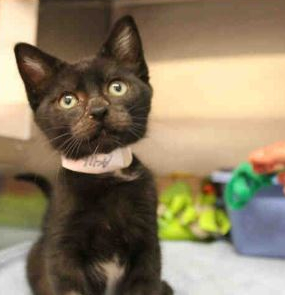 Shadow (L), Charlotte Ann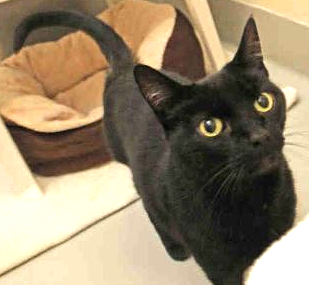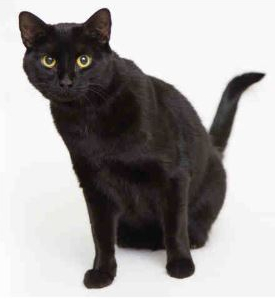 Amelie Lee (L), Mathilda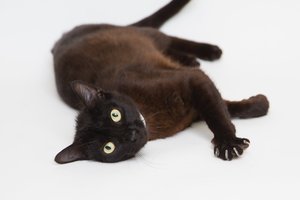 Tweetie
---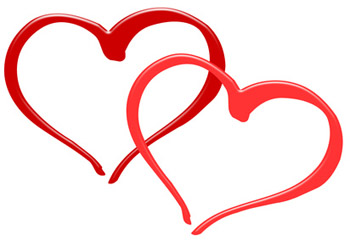 Double the love & adopt a pair of cats/kittens
They'll give each other exercise and company when you're not home, and give you twice the entertainment, love, and purrs. There's not much added cost to having a second kitten, and when you adopt two cats or kittens, the adoption fee for the second one is discounted 50%.
Kittens! Kittens! Kittens!
Cheech and Chong
are available at Pet Food Express, 1975 Market St.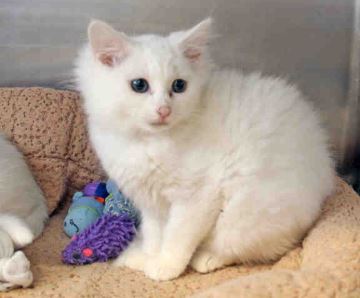 Casey (F) & Earl (M) are a couple of gorgeous all white fluffy kittens. They are shy and scared here at the shelter. These kittens did fine in their Toni's Kitty Rescue foster home. They will flourish if they start out in a new home in a small quiet space and are slowly introduced to new things and places and people. Adopt them together!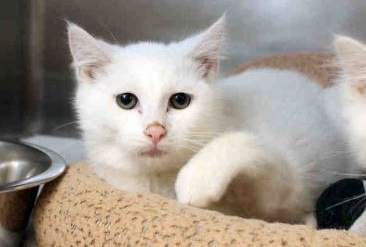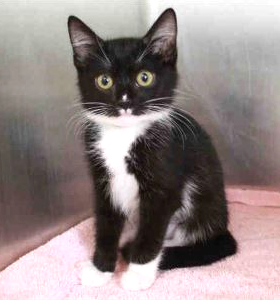 Adopt a pair of adorables! Like
SALLY
and...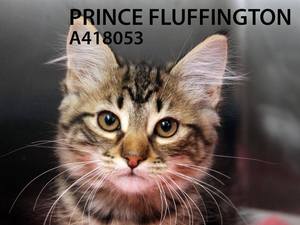 His royal cuteness!





Look at ACC's website to see

newly available kittens.

Come in to meet them or visit Pet Food Express on Market!
---
PFE on Market St. has ACC cats for adoption every day.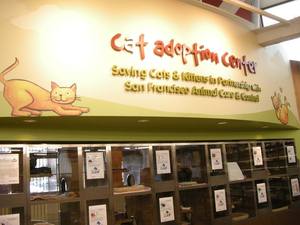 Top of the 1K mark!

Over 1,000 cats and kittens have been adopted from ACC's Cat Adoption Center at the
Pet Food Express store on Market
since the satellite opened in 2012. Check out the cats who are housed there and available for adoption every day. 1975 Market Street, SF, (415) 431-4567. Thank you, Pet Food Express, for helping SFACC cats find their people.
---
Need a Virtual Kitten Break? Click here.


SFACC is low on kitty-centric enrichment so we've packed our Amazon Wishlist full of washable, durable toys.

View our list here.
SEE MORE COOL CAT PICS ON FACEBOOK.
Follow us on Instagram (@sfanimalcareandcontrol), Snapchat (@sf_acc) and Twitter (@SFACC).
---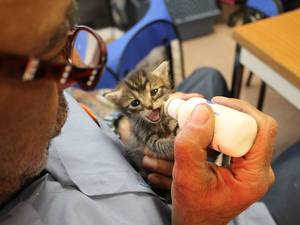 If you're interested in fostering an underage kitty, learn more at Toni's Kitty Rescue on the TKR website.


To find out about

fostering

an ACC puppy, kitten, rabbit, or a senior cat, email: ACC.BehaviorTraining@sfgov.org.




The first step for all fosters is to attend an

ACC New Volunteer Orientation. Call
415-554-9414 to sign up.
---
Do you know what to do if you find kittens in your yard?
If they are in a safe place, wait to see if mama is around before you bring them to the shelter - kittens have a higher likelihood of survival when there's a queen in charge. When in doubt, call us at 415-554-6364 to get some advice on what to do! Read this article in the Mercury News for more tips.
---
Start by doing what's necessary; then do what's possible; and suddenly you are doing the impossible." ~Francis of Assisi.
---
Small Animals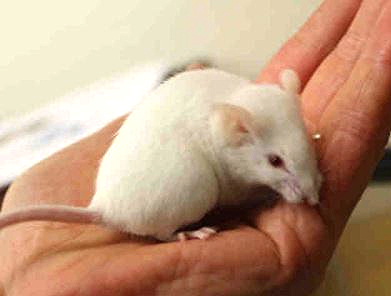 Sometimes the smallest things take up the most room in your heart.
–Winnie the Pooh
SFACC has beautiful soft rabbits, guinea pigs, hamsters, mice, and birds to adopt. Small pets are perfect for small apartments. Rabbits are quiet and can be litter-box trained. Birds add beauty and song to your life.
---
BUN ALERT
: adoption fees for rabbits will be waived during August for qualified homes!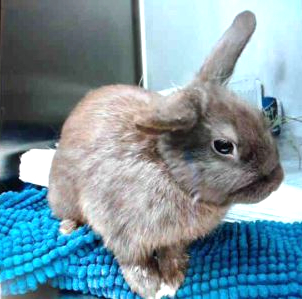 CANELO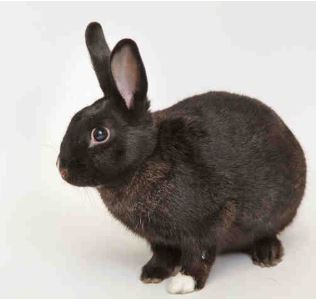 Bright eyed MJ Wha (A418012) is a fun and active and easy to handle young rabbit. He was surrendered because his person moved and the landlord won't allow rabbits. MJ Wha has gorgeous fur and fun markings: one white sock and a nose splash. Come adopt this nice bun.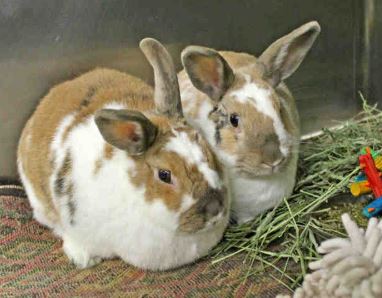 A beautiful bonded pair of buns:
Totoro A417655 & Doraemon A417656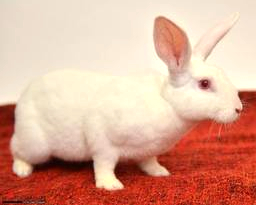 SNOW
(A414511) is a lovely young bun. He is sweet and gentle and loves to be pet and have lap time. Snow is available due to landlord issues. Give soft and handsome Snow a second chance at a forever home. This bun is our longest resident rabbit.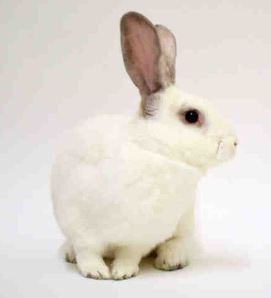 LUCY
(A410189) is waiting patiently for you. Hurry and come meet her!
---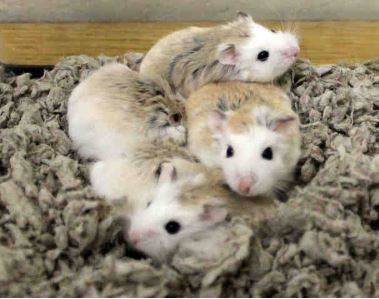 Just arrived: baby hamsters! They are fun and friendly, and getting used to being handled.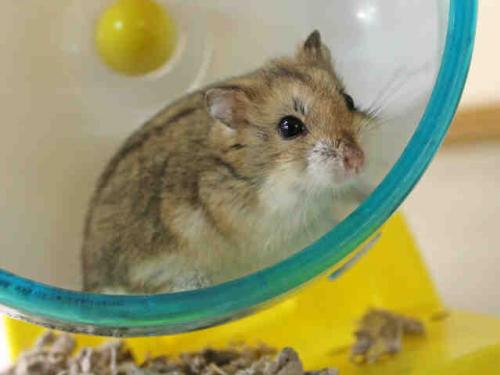 ---
Have a tiny apartment? Small animals like hamsters, mice, and birds don't take up much space.Click
here
to see more small animals for adoption and check back often.
---
FLORENCE
Friendly, curious and active and easy to handle piggie Florence is waiting to find her forever home. She was found as a stray in Stern Grove. She has beautiful shades of gray and white markings. Give her a forever home!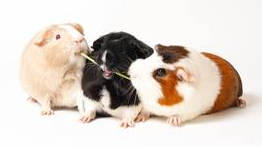 ALICE (A418829), REGINA (A418830), and MERIDA (A418831)
are sweet, friendly, and easy to handle. They need not be adopted together but what the heck! Why not get triple the fun?! These nice girls were surrendered because of allergy issues with the people where they lived.
---
Adopt a pair (or 3) of parakeets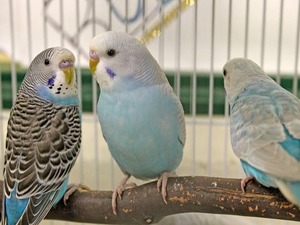 ---
Mickaboo
Companion Bird Rescue is another ACC partner that has many types of birds available for adoption: parakeets, cockatiels, cockatoos, finches, canaries, and parrots. V
isit
Palomacy
to see adoptable King pigeons and doves.
---
Past events & onging outreach...
Fundraiser for Hayes (ACC alum)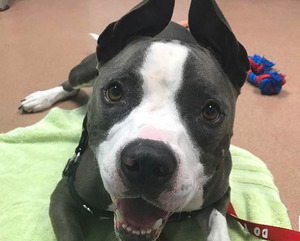 Once an ACC dog, always an ACC dog! On July 25, over 50 people attended Happy Hour for Hayes, a fundraiser for a former ACC alum who is currently in need of critical ACL surgery. The event, held at Soda Popinski's featured nine guest, many of whom included ACC staff members and ACC dog volunteers.
ACC's very own Acting Operations Manager, Ariana Luchsinger (left, middle) was one of the guest bartenders: "It was an incredible experience being behind the bar for Hayes. While I definitely learned that I can pour a mean Mojito, more impressively, collecting massive "tips" from the highly generous patrons was witnessing an act of love from the ACC community. I'm so glad to be a part of such a caring group of people."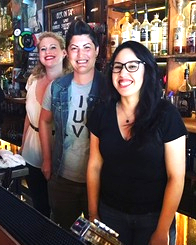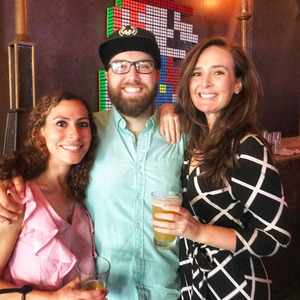 All tips earned by the guest bartenders went directly to Hayes' Go Fund Me
campaign
, and the event raised $1,000 from tips! This fundraising event was part of a larger effort to help Hayes' family raise funds for his medical care. If you are interested in contributing to Hayes' medical care, you can learn more and donate to the Go Fund Me page:
https://www.gofundme.com/hayes-needs-acl-surgery
. Special thanks to Rebecca Schwartz (ACC Fetch Volunteer)!
---
Free and Subsidized Spay/Neuter Services@SFSPCA

SFSPCA Has Ongoing and Subsidized Spay & Neuter Services for SF Residents:
Community Cat Spay/Neuter program: Feral and free-roaming cat S/N, with traps available (free w/deposit).

Free spay/neuter for pit bulls and pit mixes owned by SF residents. Find out more.
For animals other than feral cats or pit bull mixes, SFSPCA offers free or deeply discounted S/N surgeries for low-income San Francisco residents. Visit the Spay/Neuter Clinic page or call 415-554-3030.
---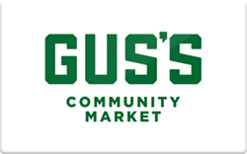 Gus's Community Market provides fresh greens for SFACC's small animals. Thank you Tim Feldman for arranging this!
VetSOS/Project Homeless Connect
Where: St. Anthony's Foundation, 150 Golden Gate Ave. SF
When: August 16, 10:00 am-2:30 pm
VetSOS
is a volunteer-based project providing free veterinary care for homeless San Franciscans. Clients/patients are seen on a first come-first served basis. Line up at the clinic site at least 1 hour before services begin. For more information, please call 415-355-2248 or email vetsos@sfccc.org.
See the
Project Homeless Connect website
for more info. on services they provide.
VetSOS schedule
---
Forget Trump's tweets, for the latest postings of ACC's loquacious animal control officer, Officer Edith:
@OfficerEdith
on Twitter.
---

Wildebeest is
a local dog-product company, pledged to donate 5% of online sales to SFACC. Use the coupon code SFACC15 for 15% off on their website.
---
Chunk-ify Loves Pit Bulls & ACC!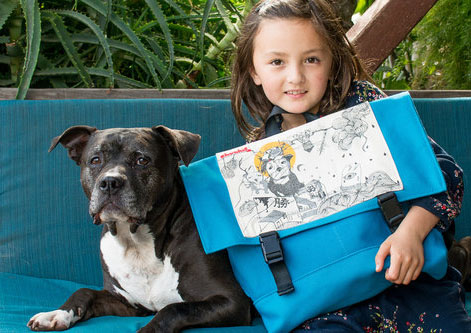 Chunkify
is an SF based apparel design studio. Their designs are inspired by Miss Molly, a chunky pit bull adopted from SFACC. Chunkify donates a percentage of profits to local animal shelters and causes and their current partner is
SFACC
.
All of Chunkify's goods are designed, sewn, and printed locally.
---
Give ACC cats and dogs comfy Kuranda DOG BEDS and CAT TOWERS through the Kuranda Donation Program. They're durable, comfortable, and easy to clean. In recent years, donors have helped ACC replace ancient fiberglass dog beds with these orthopedic-designed beds. Click

this link to donate online.

Select the bed/tower to donate (at a discounted price) and the company will ship to ACC for free! Donate a bed as a gift or in memory of a loved one and Kuranda will mail a FREE Personalized Gift Card from you.
---
When you shop at any Sports Basement location, you can register as a Sports Basementeer and select Friends of SF Animal Care & Control to receive 10% off your purchase, plus 10% of profits go to Friends. (W/one-time $25 fee.)
---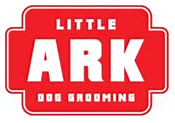 Little Ark Dog Grooming at 748 14th Street in SF has an ongoing drive in the store. Customers can donate new or gently used dog items.
---
When you book a service, choose Friends as the donation recipient, and let Shear Pets know at the time of service. They will
donate
a percentage of earnings to Friends of SFACC. Thank you, Shear Pets!
---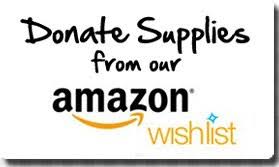 <
Celebrating a birthday, graduation, or other occasion? Instead of gifts that you don't want, why not direct your guests to the
ACC Amazon wish list
where they can donate needed items for the animals?
---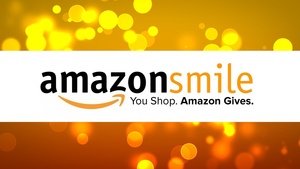 Designate Friends of SF Animal Care & Control as your charity to help the animals.
Our Mission
Friends of San Francisco Animal Care and Control (FSFACC) is the only organization dedicated to raising funds for the City's municipal, open-admission animal shelter and its rescue partners in order to enhance or establish programs and services that benefit animals, and serve and educate the public.
Mailing Address for Donation Checks:
To expedite check donations, Friends of SFACC is using a new system through Chase bank. Although we prefer online donations, we welcome checks at the following address:
Friends of SF Animal Care & Control
P.O. Box 101850
Pasadena, CA 91189-1850

Important: The Pasadena address is for CHECKS ONLY. Send all other Friends-related mail to the shelter address:
Friends of SFACC
C/O SF Animal Care & Control
1200 15th St.
San Francisco, CA 94103
Privacy Policy
The Friends of San Francisco Animal Care & Control (FSFACC), including its officers, partners, and volunteers, will never give or sell your name, contact information, payment information, postal address, email address or other personal information to third parties.
---
Contact Us
* For fundraising info only,email the Friends of SFACC: info@friendsofsfacc.org
* For shelter services, wildlife issues, or questions about these topics, contact the SFACC shelter.
EMAIL:
acc@sfgov.org
PHONE
:415-554-6364
-Official shelter business
-Record requests
-Adoption
-Field services
-Volunteer
-Adoption stories
/updates
---